Did Kia really need to revamp its brand? Chances are, some of you didn't think so. Sure, overhauling a company's look every once in a while is pretty standard practice in any industry. But, as they say, why tinker with something that ain't broke?
Well, the South Korean car manufacturer has just revealed the first product under the rebirthed Kia brand, and it should be more than enough to silence any doubters.
This is the K8. It's the first new model to sport the brand's fancy redesigned logo, and Kia says it's a sign of things to come—good things if we're going by the look of it.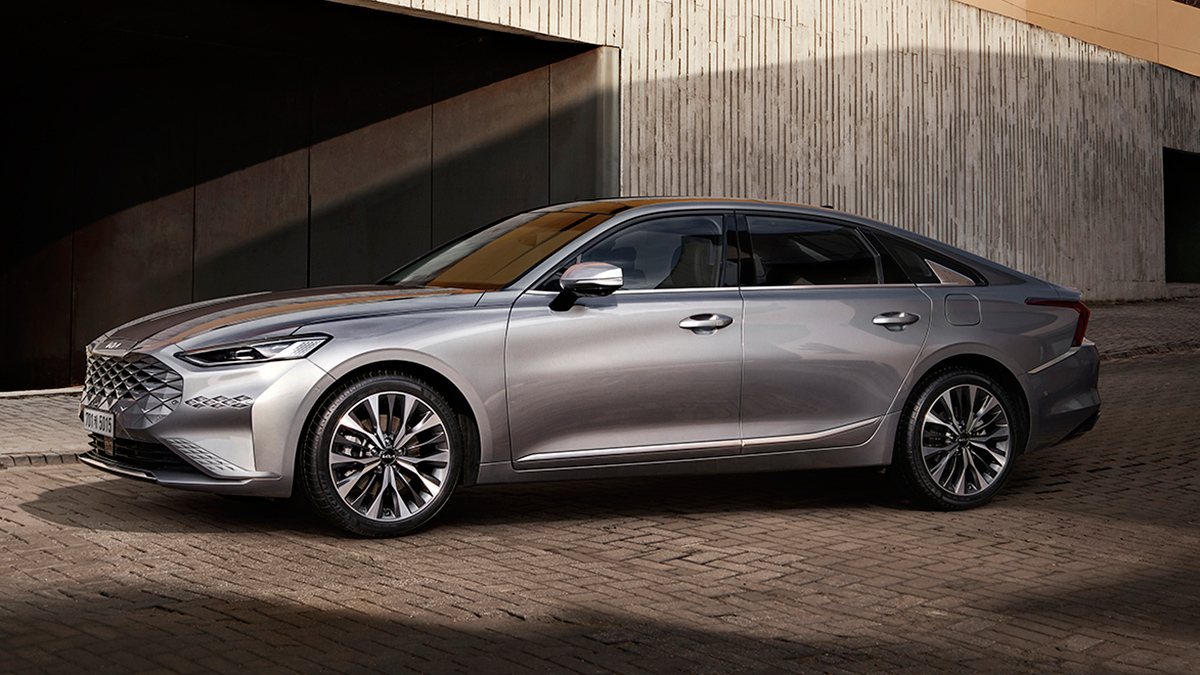 ADVERTISEMENT - CONTINUE READING BELOW ↓
If you aren't a fan of the brand's signature tiger-nose grille, look away now because the K8 features one of the most massive ones yet. It's frameless and integrated with the front bumper, too, and flaunts a diamond pattern meant to showcase the light bouncing off the front end. Maybe it's just the choice of color, but we see shades of Aston Martin here. Does anyone else agree?
On the sides, you won't find any over-the-top character lines or intense cuts and edges. Instead, the K8 opts for clean polished surfaces and an elegant flow. The sleek roofline and the elongated hood also help lend this model an energetic vibe, and the design is nicely rounded out by a futuristic unified taillight and subtle spoiler on the rear end.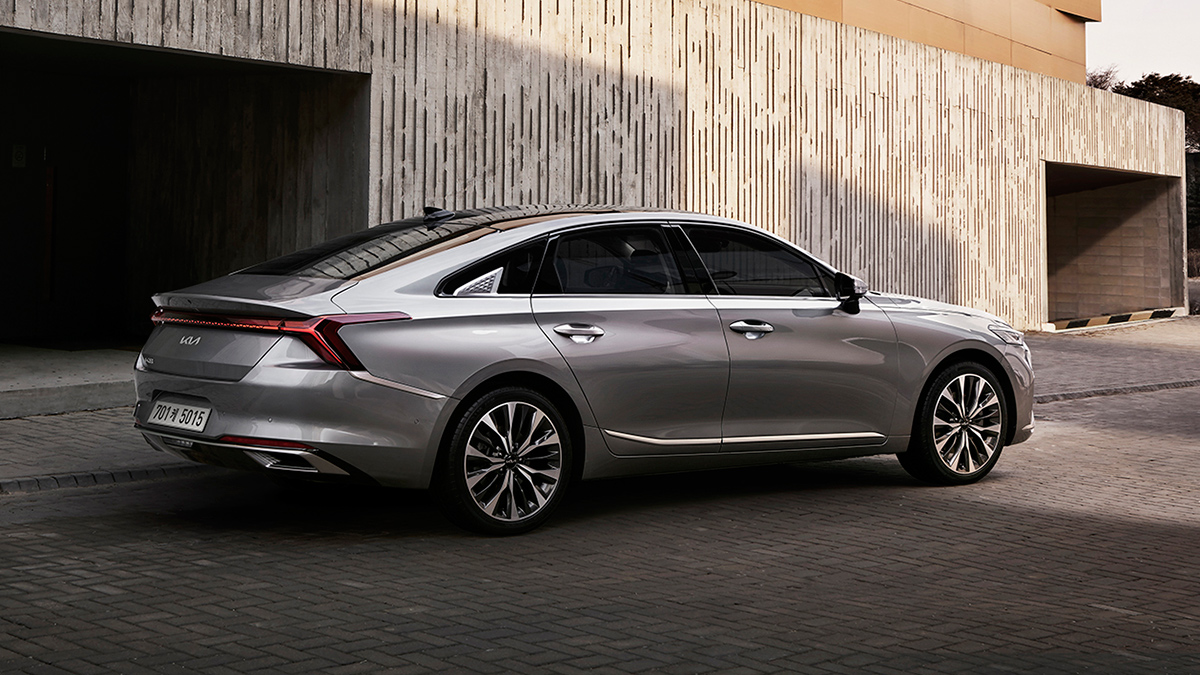 ADVERTISEMENT - CONTINUE READING BELOW ↓
Recommended Videos
And, as we've said, Kia's new logo has been slapped onto this thing. No performance details or interior shots yet, so there's not much else to go on here, but the company says the K8 is scheduled to hit showrooms later in 2021.
We think the car looks gorgeous, but it's easy to see how that grille might be a bit too much for some people. As for the logo? We still think it's pretty hit or miss. So, are you liking the direction Kia is going with its look?