Talk about covering all bases. Not a week after unveiling the luxurious K8 sedan, Kia is now showcasing two light tactical defense vehicle concepts at the 2021 International Defense Exhibition and Conference (IDEX) in the UAE. Kia began supplying light tactical vehicles to the South Korean army in 2016, and these concepts preview the company's next-generation models designed primarily for military use.
First up is the Light Tactical Cargo Truck concept, a four-seater that has been developed "in close cooperation" between the carmaker and the Defense Acquisition Program Administration of the South Korean government. The vehicle rides on a modular chassis that accommodates standard- and long-wheelbase variants as well as armored and unarmored versions for various uses.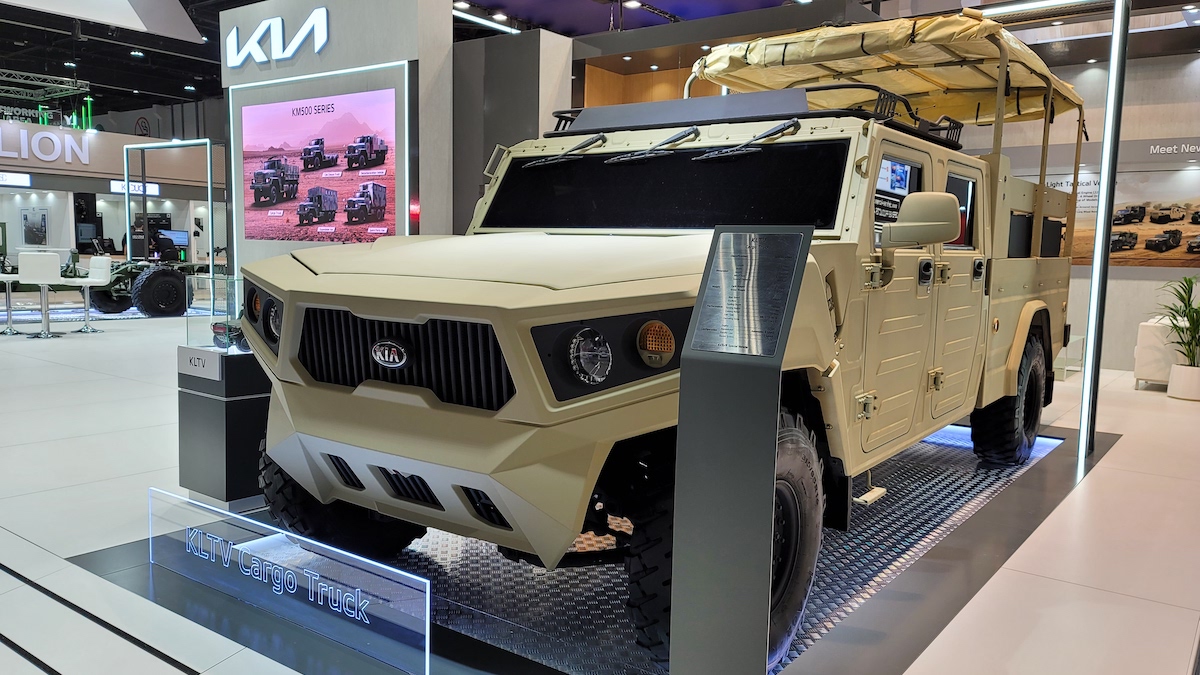 Continue reading below ↓
Recommended Videos
In unarmored long-wheelbase form, for instance, it may be configured as a cargo box, a mobile workshop, or a communications center. For mobilizing troops and armory, the rear container can carry up to 10 fully-armed soldiers and three tons of cargo.
Powering the Light Tactical Truck is a 225hp Euro 5 diesel engine that drives all four wheels via an eight-speed automatic transmission. Standard equipment for tackling harsh conditions include an independent suspension system, a limited-slip differential, and run-flat tires. The vehicle also comes with an on-board electromagnetic interference system.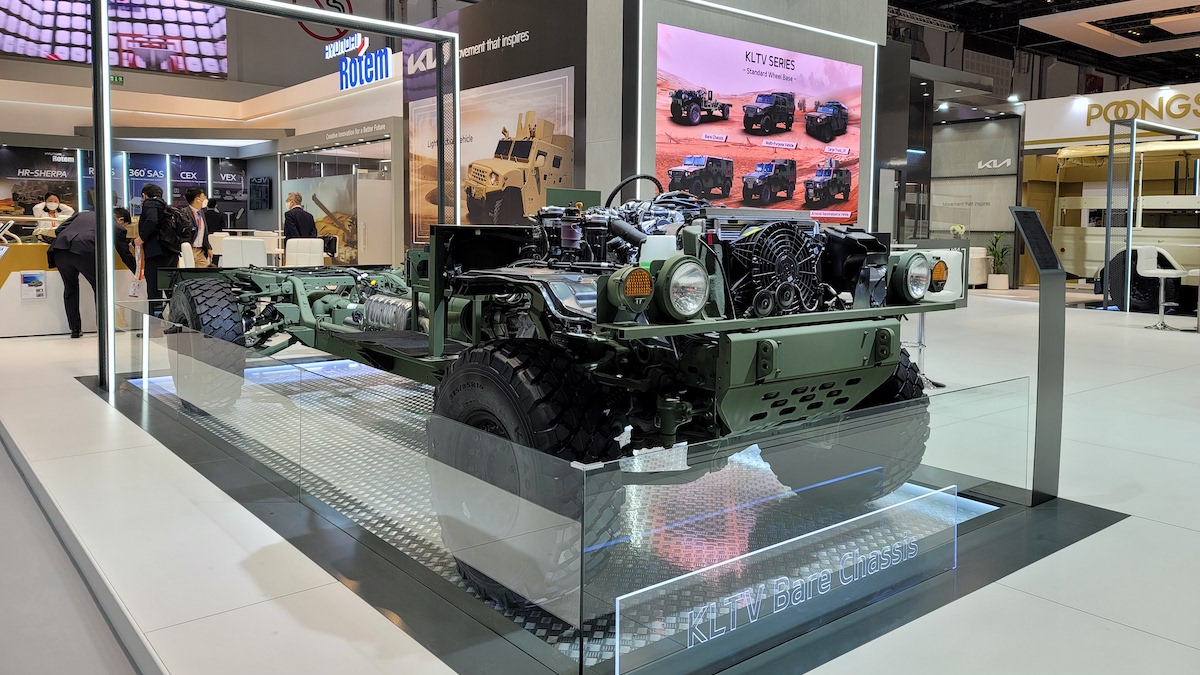 Kia's IDEX display likewise features the Bare Chassis of its Light Tactical Cargo Truck concept, to showcase the latter's scalability and functionality. The carmaker says it is "actively developing vehicles based on the Bare Chassis for clients' eclectic taste around the world," so custom applications for civilian or industrial use are a possibility here.
Armored mobile home fit for physical distancing and capable of surviving the apocalypse, anyone?