Volkswagen Philippines teased the launch of a new subcompact SUV last month, and our initial guess was it's the T-Cross that's on its way here. Well, we finally have confirmation.
In a recent roundtable discussion, company president Felipe Estrella announced that the T-Cross will be launched in the local market in the second quarter of 2021. No exact launch date was given, but now at least we know for sure it's coming.
No other specific details were disclosed, either. What we do know is that in other markets, the T-Cross is offered with two engine options: a 1.5-liter gasoline that produces 111hp and 145Nm, and a 1.4-liter turbopetrol that churns out 148hp and 250Nm. On paper, either is a decent offering when you look at what's already available in the segment.
Volkswagen also said that local T-Cross units will be spec'd competitively, so we're expecting it to come with a lot of toys once it lands here—the usual niceties like an infotainment system with both Apple CarPlay and Android Auto, driver-assist tech like cruise control, and safety features like blind-spot monitoring. Features that have trickled down into current crop of more affordable automotive offerings these, in other words.
Continue reading below ↓
Recommended Videos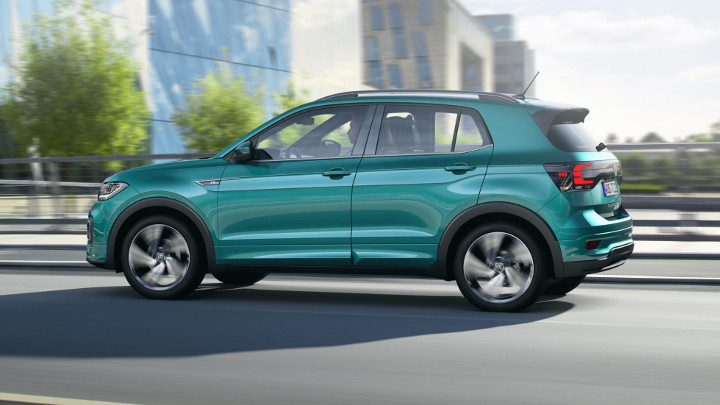 As a bonus, Volkswagen Philippines also revealed that the T-Cross is merely the second of four models that the company will be launching this year. There are still two VWs that are on their way, and Estrella gave a hint: both models start with the letter 'T.'
Touareg? T-Roc? Teramont (aka the Atlas)? Or maybe...Tolf? Okay, kidding aside, it's still hard to make some guesses at this point, so we'll leave it at that for now. In any case, what do you think of what Volkswagen Philippines has in store for us this year? Let us know in the comments.