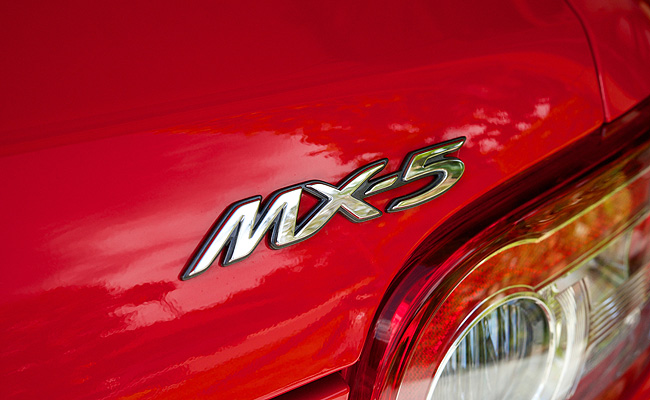 As Mazda celebrates the 25th year of the MX-5 roadster (Miata) this year, the Japanese carmaker has revealed that it will launch the all-new, fourth-generation model simultaneously in three locations--Urayasu City in the Chiba Prefecture of Japan; Barcelona in Spain; and Monterey, California, in the United States--on September 4.
Besides the launch, Mazda will also hold special events to commemorate the MX-5 nameplate's anniversary.
On September 4, Mazda will hold the "Mazda Roadster Thanks Day" at Maihama Amphitheater in Urayasu City "to express Mazda's heartfelt gratitude to all the fans that have supported the MX-5 over the past 25 years."
On September 6, MX-5 enthusiasts from all over Europe will converge in Barcelona to view the next-generation model of Mazda's iconic sports car.
On September 5 to 7, MX-5 cars from all over North America will assemble at the Mazda Raceway, otherwise known as the Laguna Seca, where the next-generation car will also be on display along with an array of heritage, concept, and motorsport MX-5 models.
"The MX-5 is the product that best epitomizes Mazda's convention-defying spirit and our love of driving," said Mazda Motor Europe president and chief executive Jeff Guyton. "It has been grabbing people's attention for 25 years, and with the new-generation model we're aiming to share this passion with yet another generation of drivers."
Continue reading below ↓
Recommended Videos