"The engine's character is best described as early, torque-filled urgency followed by a surge of mid-range power and a hard charge to redline," explains Alpina. The fabled German tuner has done wicked things to the BMW X7, and this is the result: the probably mad, 604hp XB7.
You're right: Alpina has modified an SUV. Long the purveyor of some of the finest wagons and sedans for the connoisseur, it, too, has succumbed to the might of BMW's mightiest grille, and the SUV that goes with it.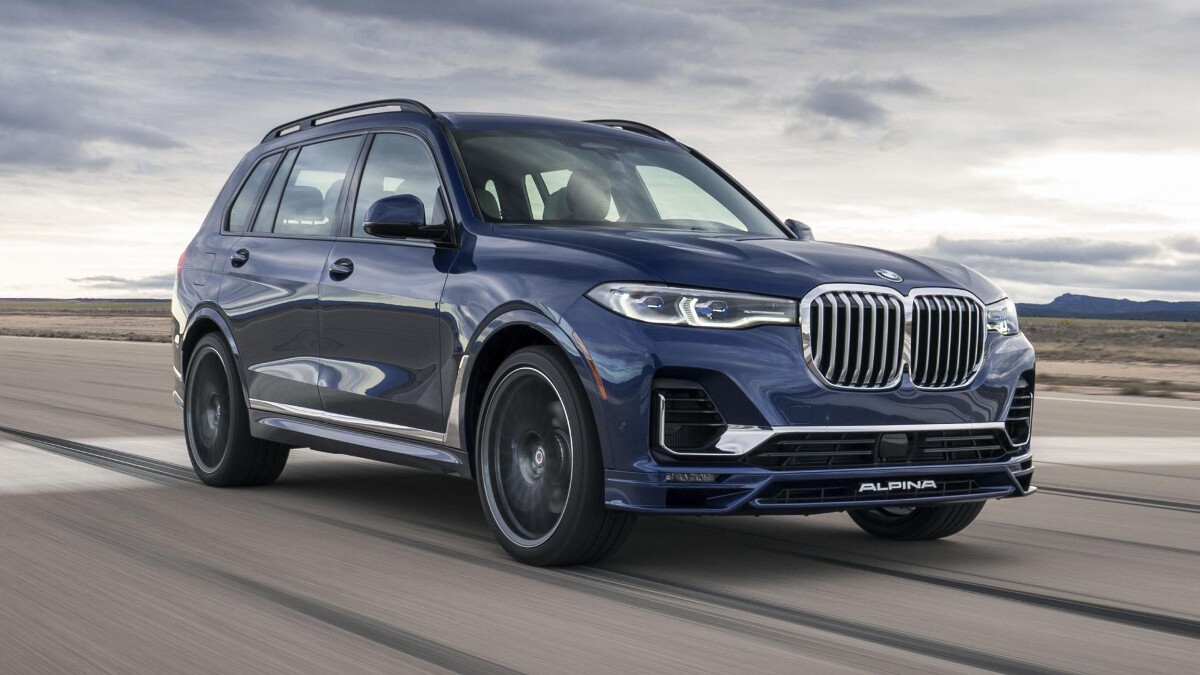 It'll do 290kph, for goodness' sake! And that's limited, too! Alpina has fitted a pair of twin-scroll turbos with 2.1-inch turbines onto BMW's 4.4-liter V8 found in the M50i, facilitating—in the tuner's words—"near instantaneous conversion of exhaust gas energy into boost pressure, even at low engine speeds." There's a couple of extra external water coolers, an enlarged transmission oil cooler and a low temp cooling system with Alpina-specific intercoolers.
Continue reading below ↓
Recommended Videos
Basically, what it means is thus: put foot down, get much speed quick. Like, 0-60mph (97kph) in 4sec and a quarter-mile time of 12.6sec quick. Quarter-mile times for an SUV! Madness.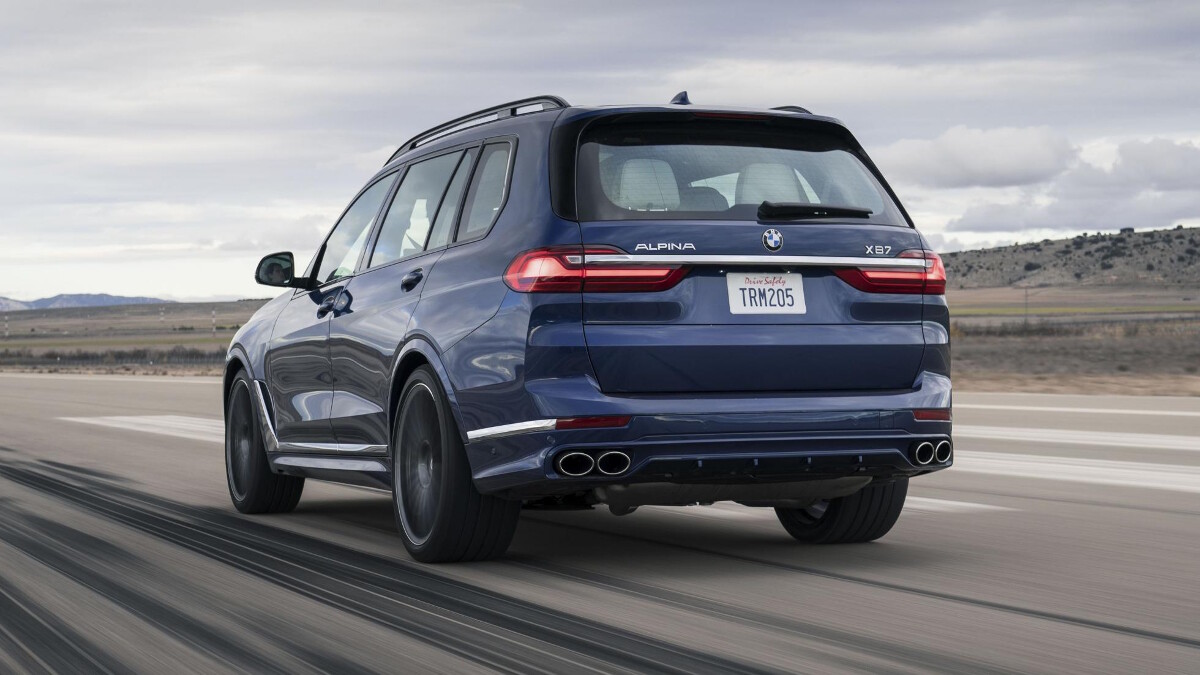 There's a new stainless-steel sports exhaust setup for a "signature V8 sound" (a bit like the setup on the B7), an eight-speed auto 'box with a few tweaks to harness that torque (799Nm), an active electronic diff on the rear axle, and of course, four-wheel drive.
There are also Alpina-specific dampers and kinematics for the adjustable air suspension, allowing for a change in ride height depending on the mode selection—Sport+ lowers it 1.6 inches in total. Brakes come courtesy of Brembo, and they're massive with big Alpina logos on them. The wheels are 21-inchers as standard, or 23-inch rims if you spend more money.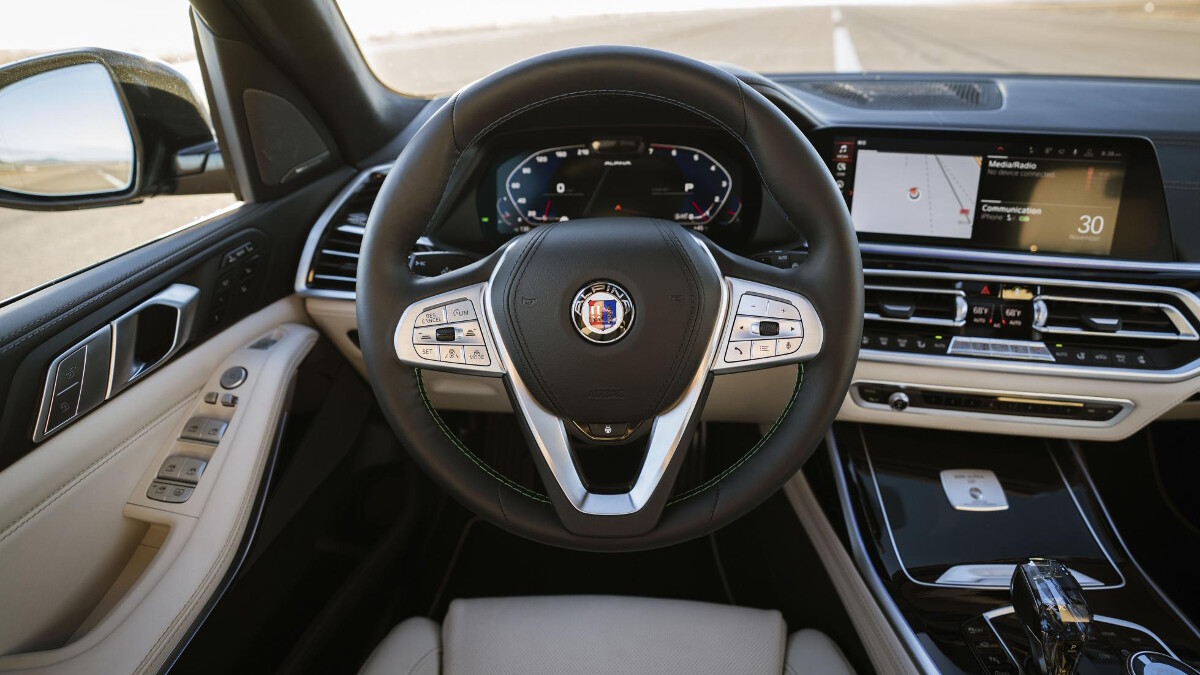 So it'll go, stop, and steer in ways that'd give you high blood pressure. Other treatments applied include a new front bumper designed to reduce lift and boost high-speed stability, a new rear bumper and those twin exhausts, and much Alpina tweaking and lettering in the cabin.
Prices in the US start at $141,300 (P7.15 million) plus a $995 (P50,330) 'destination' charge. A lot of dollar, sure, but then there's just so much car, and it's now lining up against the horde of super SUVs currently duking it out. Indeed, Alpina reckons its mods "place the XB7 firmly among the highest-performing Sports Activity Vehicles in the world."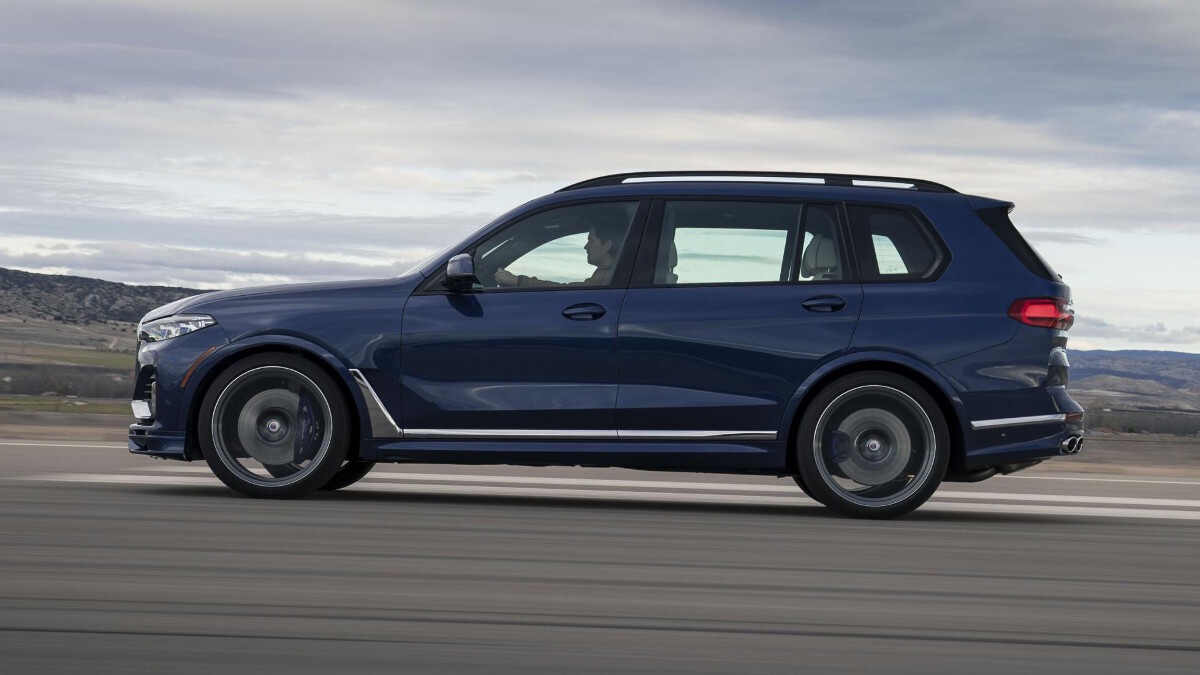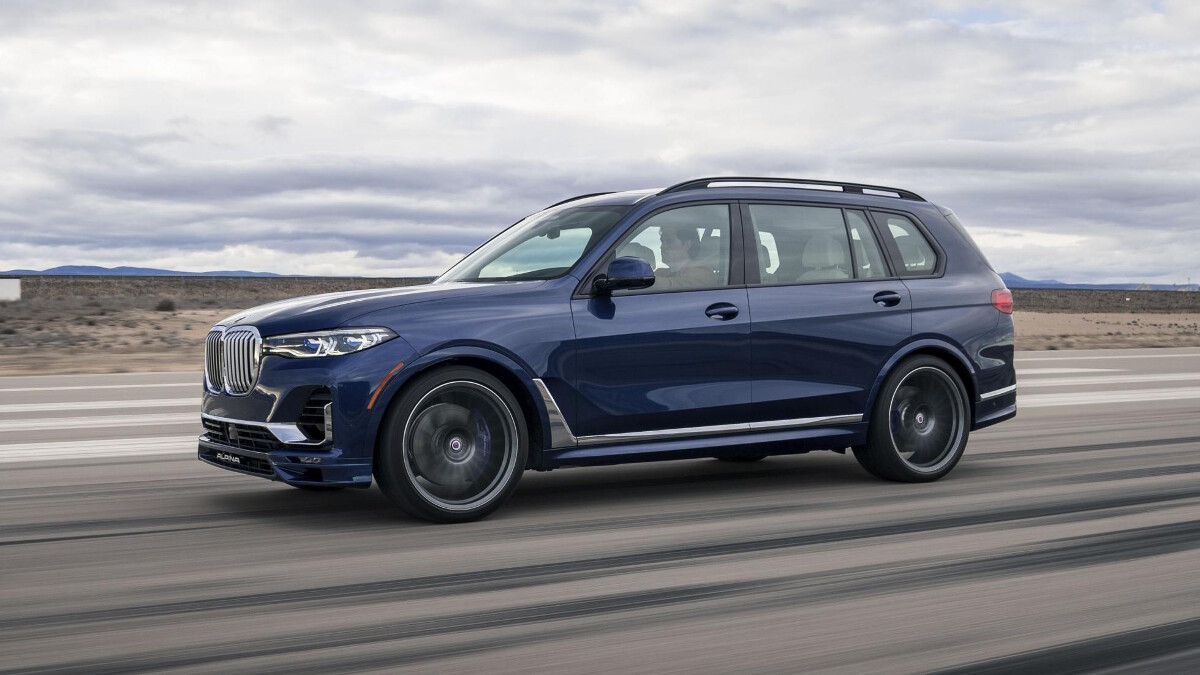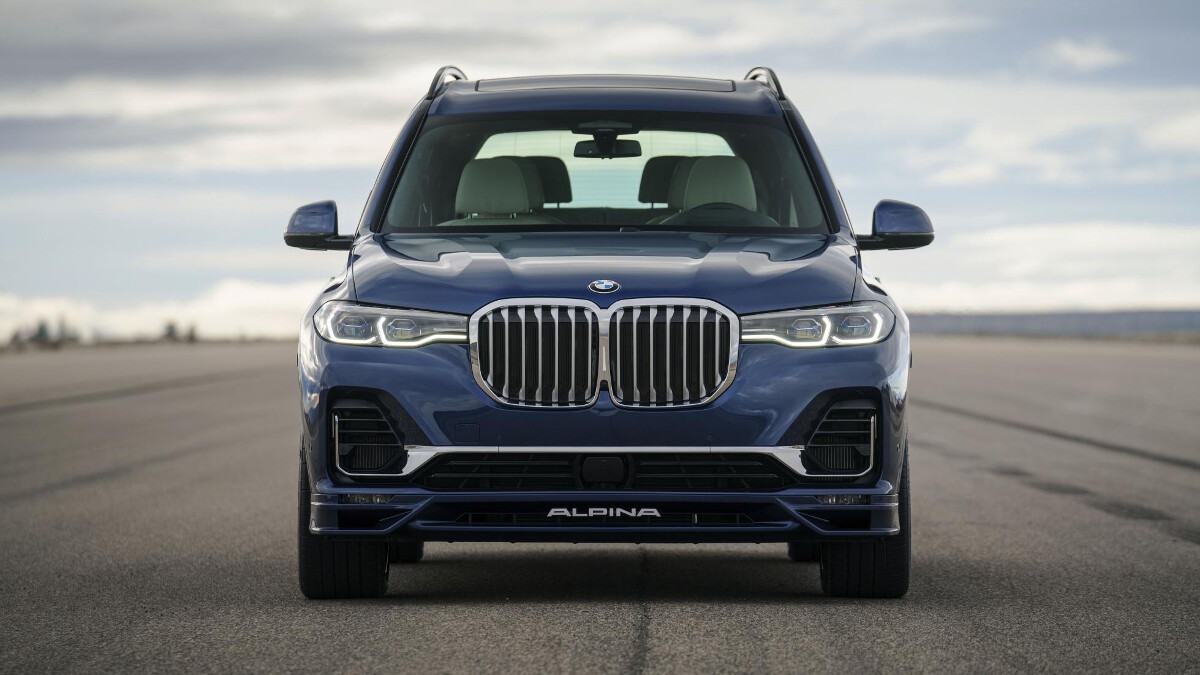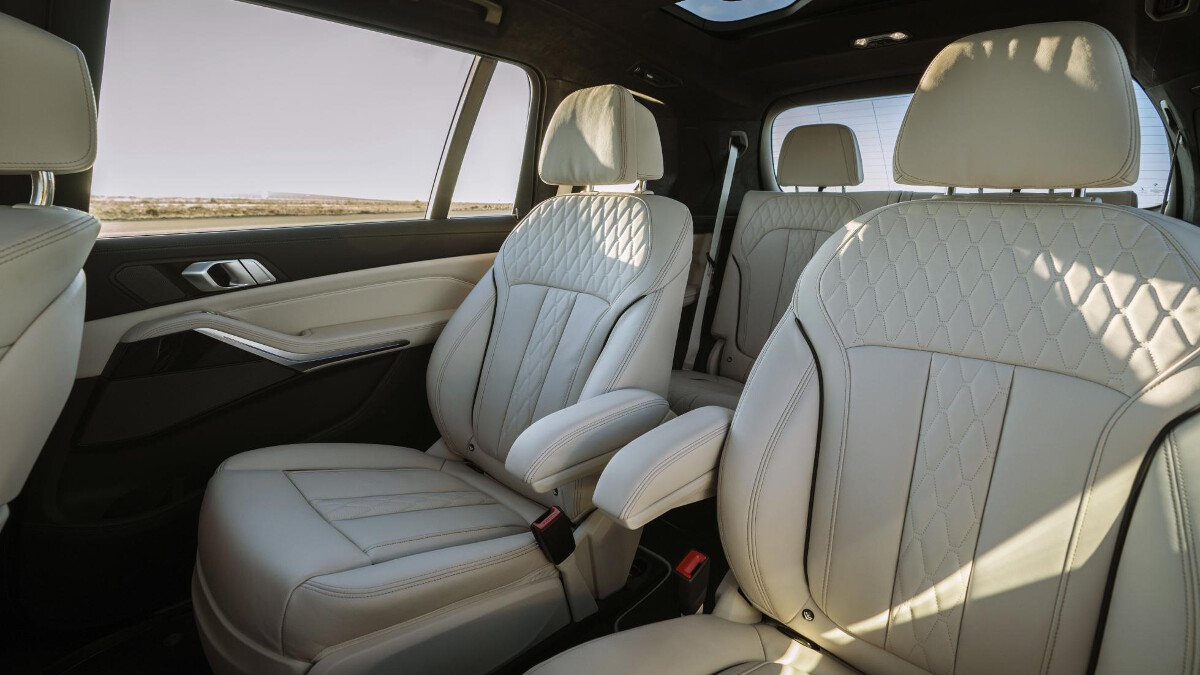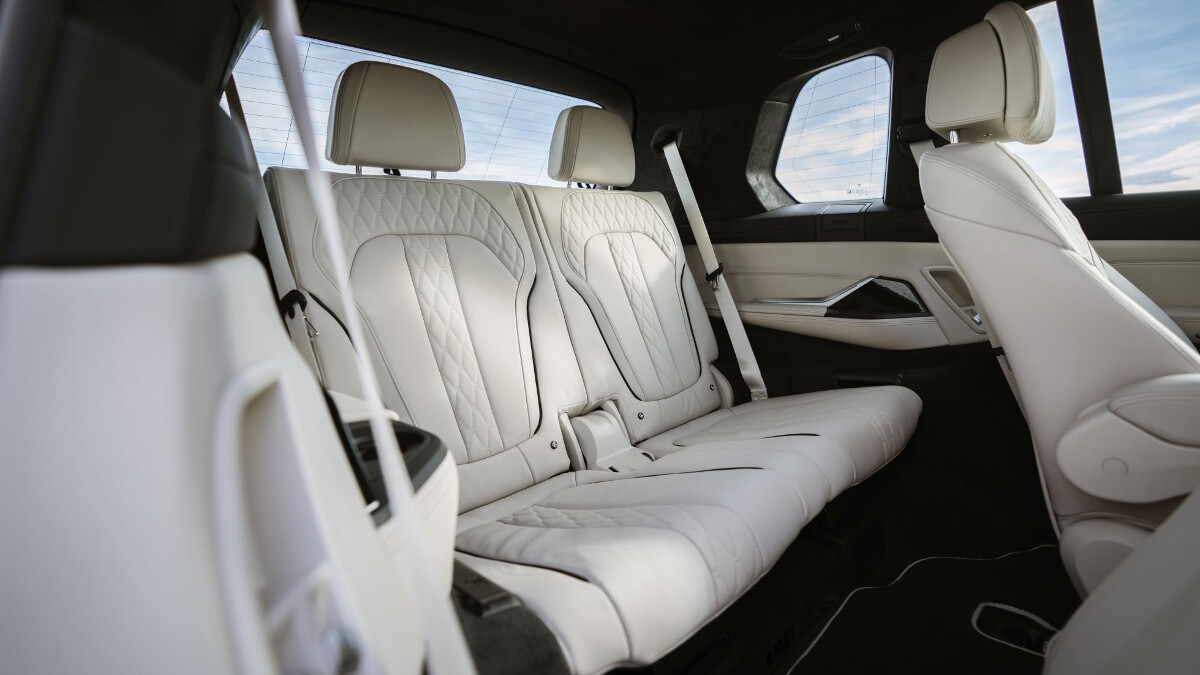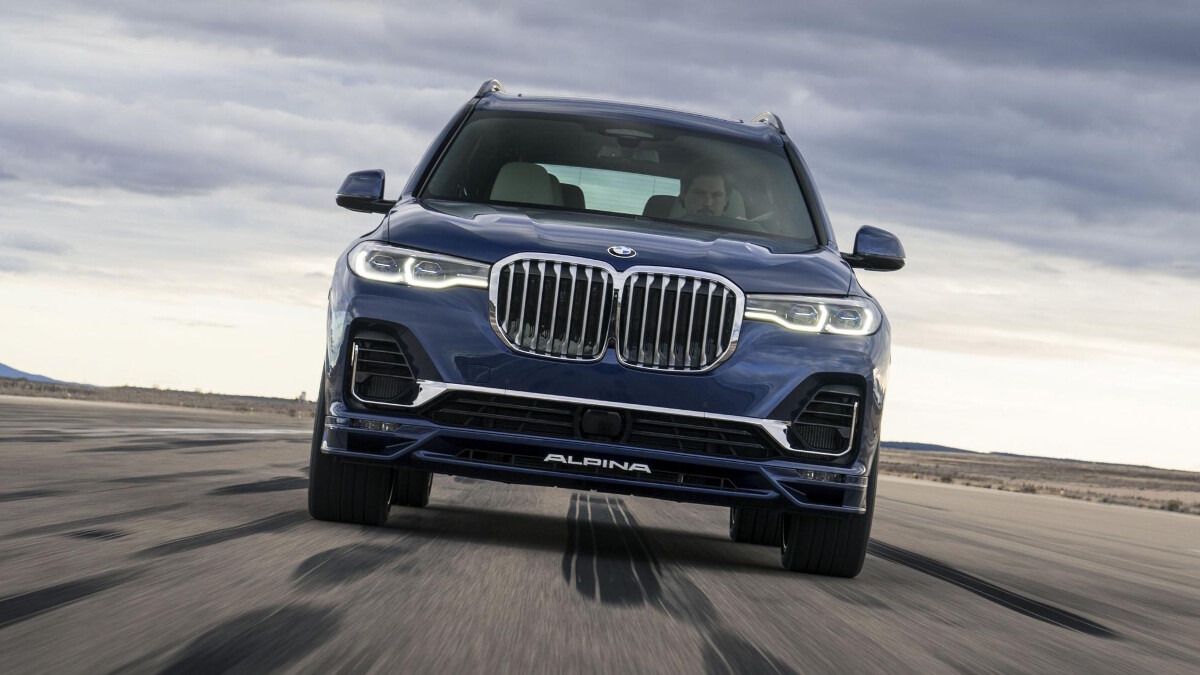 NOTE: This article first appeared on TopGear.com. Minor edits have been made.