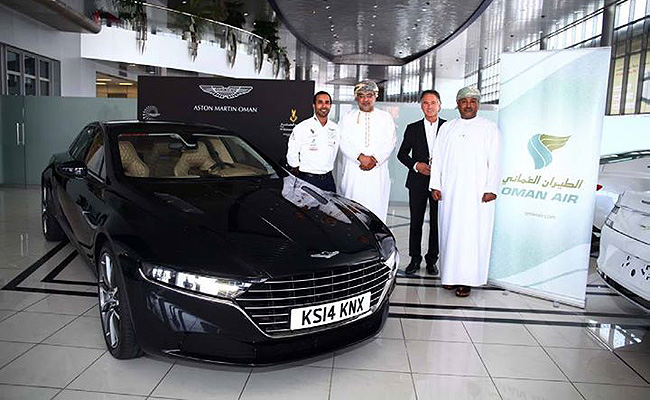 Befitting a luxury car that's to be sold exclusively in the Middle East in 2015, Aston Martin has begun its hot-weather testing of its upcoming Lagonda model in the Arab state of Oman, with the car being flown into the country by its national airline, Oman Air.
"Oman Air has developed an enviable global reputation as a luxury airline that offers innovation and the highest quality in every aspect of its operations, so we are the perfect partner to assist Aston Martin in heat-testing its stunning new Lagonda," said Oman Air general manager for marketing Mohammed Al Shikely. "Furthermore, our highly professional cargo division offers all the expertise needed to deliver the car from its factory in the UK to Oman, and back again in perfect condition once the testing has been completed."
It's no surprise then that our first glimpse of the Lagonda doesn't come from Aston Martin but from Oman Air as the company unloads the car in its home country from one of its planes.
ADVERTISEMENT - CONTINUE READING BELOW ↓
"Oman is the ideal testing ground for a car that has been specifically designed for customers in the Middle East," said Aston Martin's general manager for the region, Neil Slade. "We are immensely proud of our ongoing partnership with the Oman Racing Team, and are very happy to be working so closely with Oman Air, one of the team's key sponsors, and to be strengthening our relationship with the Sultanate."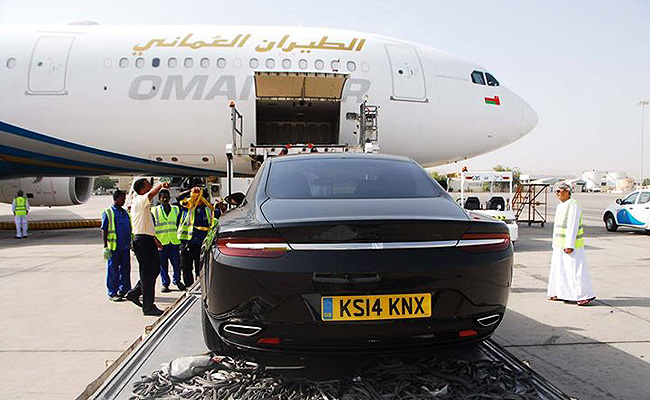 ADVERTISEMENT - CONTINUE READING BELOW ↓
Recommended Videos