Meet the Audi e-tron Sportback. Yep, the niches just keep coming. You've had the SUV. You've had the SUV-coupe. Now, you've got an electric SUV-coupe.
There are benefits beyond the supposed aesthetic improvement, too. The slipperier shape created by melting the rear end has given Audi's crossover a better drag coefficient, which in turn ups the e-tron's range by around 10km, to 386km on a single charge. Sure, it's a pretty wee gain, but it might prove vital in the real world. At least for keeping the anxiety at bay as you seek an unoccupied charger.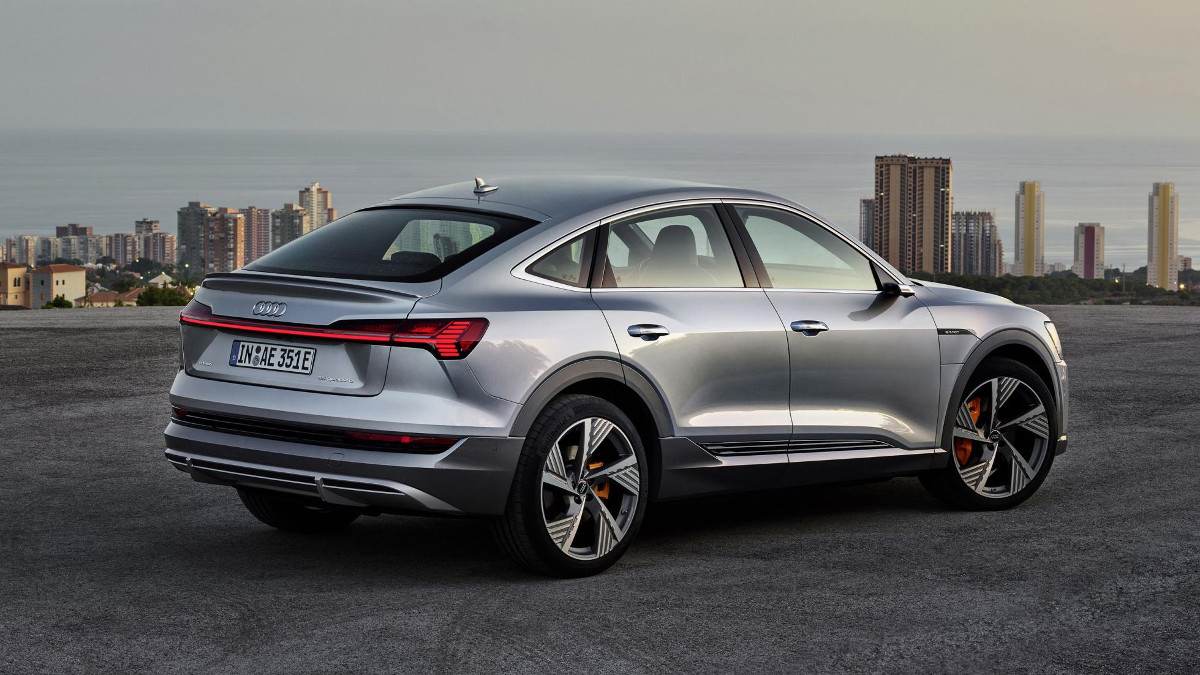 Continue reading below ↓
Recommended Videos
The Sportback's other key change is a new set of headlights. Audi's a bit of a sucker for pouring development budget into lighting technology—usually with fairly staggering results—and the e-tron Sportback will offer a set of digital matrix headlights that our tiny little minds are struggling to comprehend.
At their heart are—best Dr. Evil voice, everybody—one million micromirrors. Seriously. And each one can tilt, individually, 5,000 times a second, directing the headlight's LED in the most precise of shapes and directions.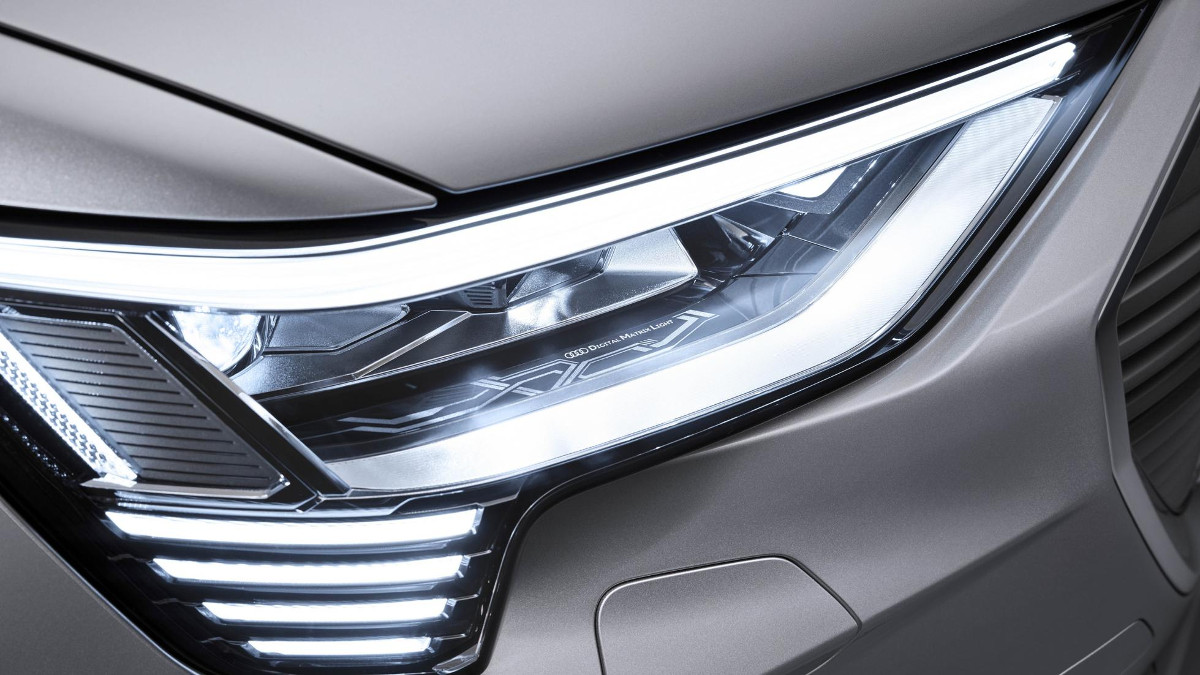 The benefits of such wild complexity vary from whimsical stuff—different light patterns to greet you as you unlock the car, for instance—to serious safety stuff, like keeping your high beam out of oncoming drivers' sight and illuminating an individual highway lane ahead of you. Expect these lights to filter down to other Audis, too, of course.
If you need a tech debrief, there's electric motors front and rear operating through a Quattro all-wheel-drive system. This operates the rear axle only when possible, to save energy, while there's also a 'boost' mode that can up power and torque to their 402hp and 664Nm peaks for eight seconds, yielding a 5.7sec 0-100kph time. Top speed is limited to 200kph.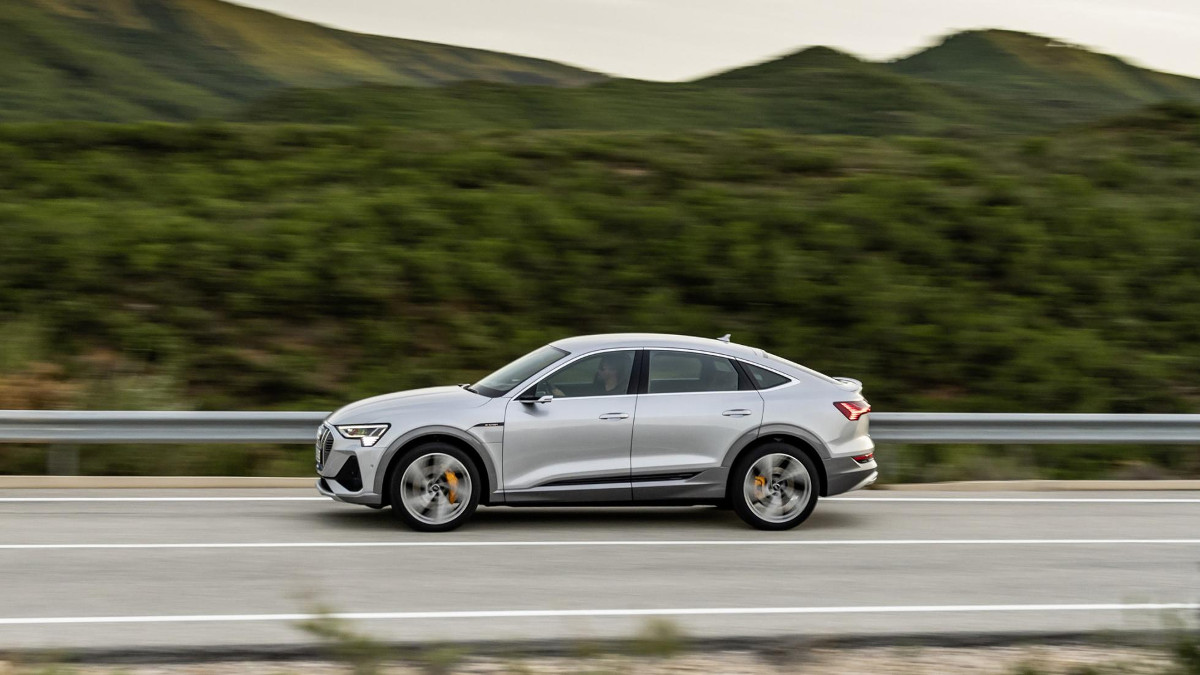 There's a dynamic suspension setup for if you feel like throwing it around and tearing the range to shreds, too. It can vary the Sportback's ride height through a 76mm range, while the batteries aid a low center of gravity and near-50:50 weight distribution, the sort of thing you'd normally expect from a sports car. It's still a 2.5-ton SUV, though, so don't expect it to suddenly behave like a Toyota 86 on a good bit of road because of its similar spread of mass.
At least the downsides of the Sportback treatment are minimal: Its better range is complemented by only marginally less headroom (down 20mm) and a barely smaller rear cargo are (capacity is down about 5%, seats up or down, over a regular e-tron). Like it?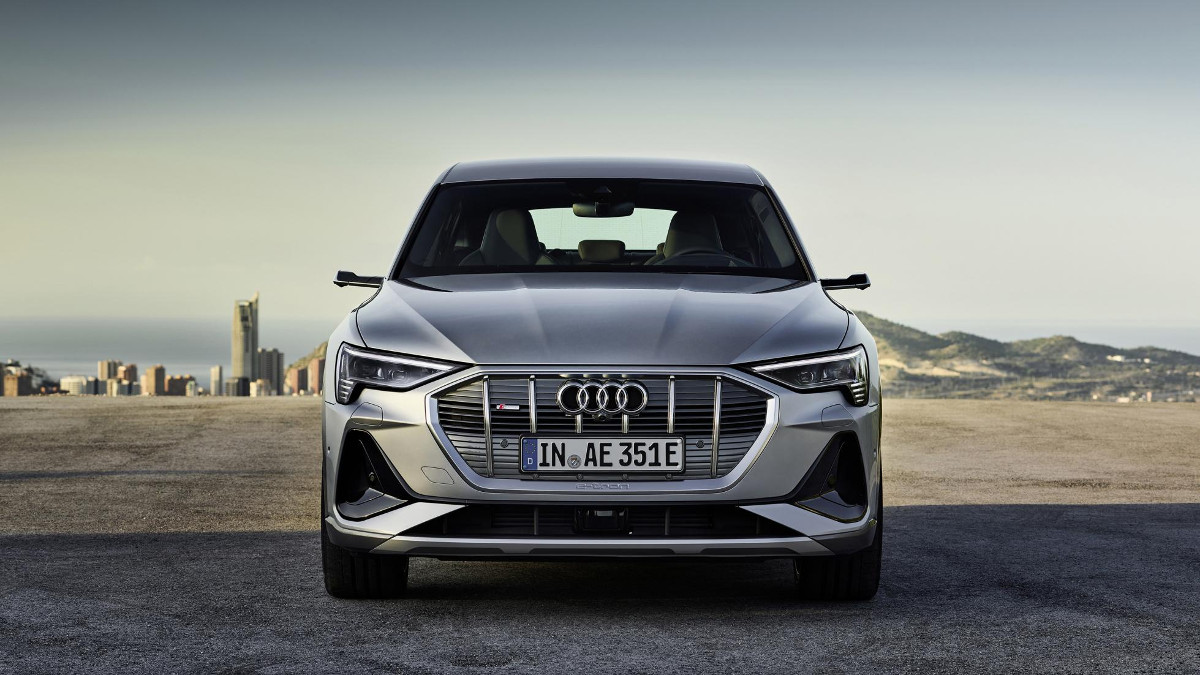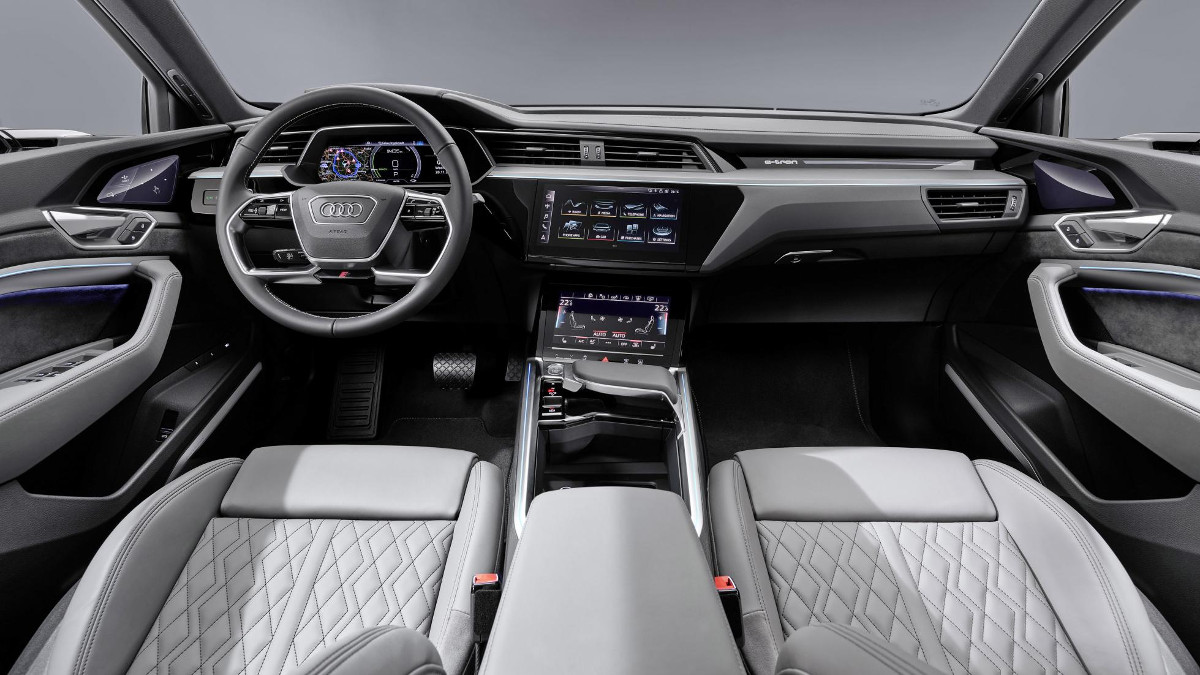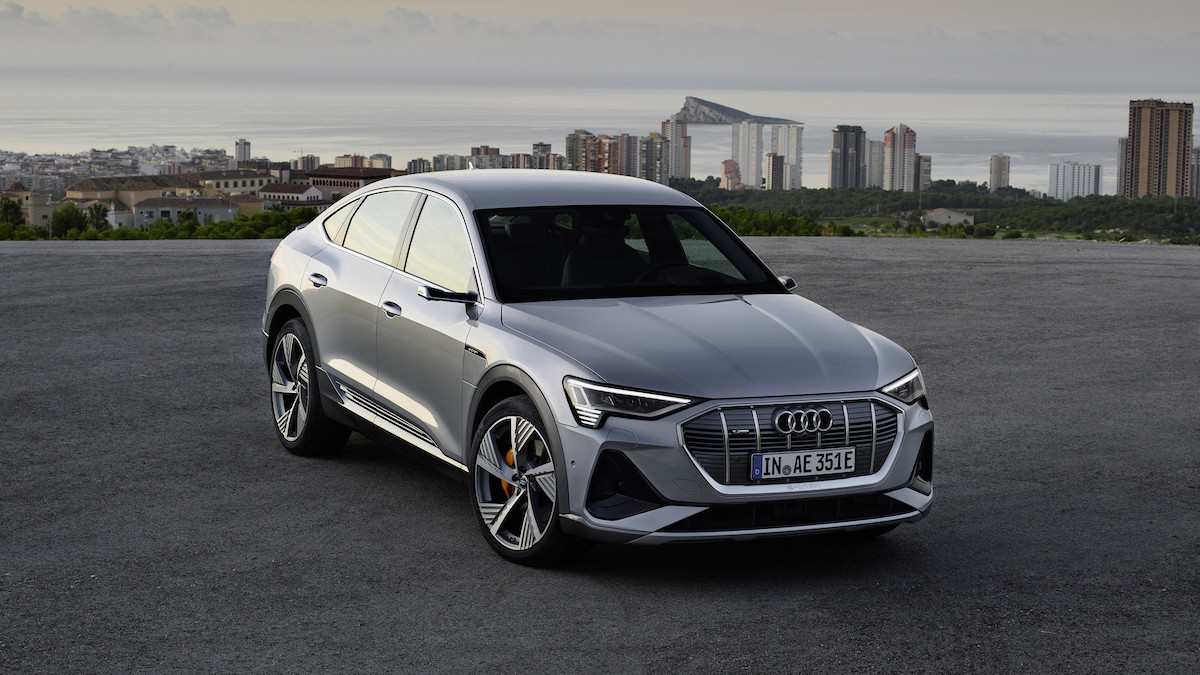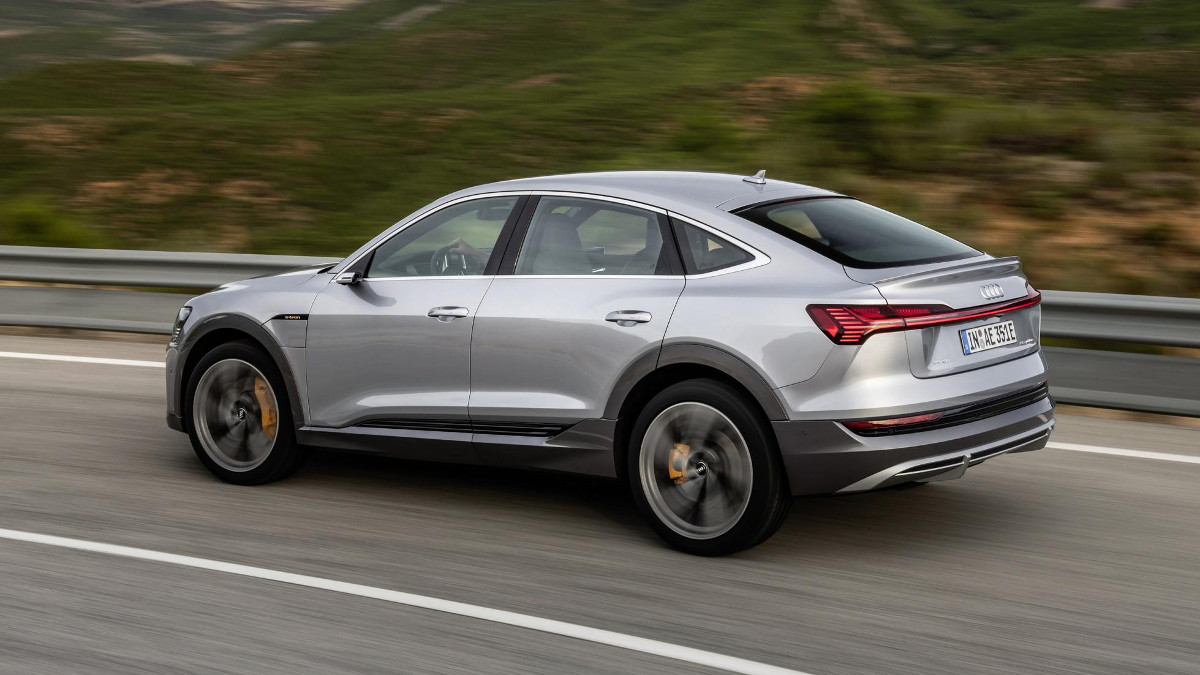 NOTE: This article first appeared on TopGear.com. Minor edits have been made.