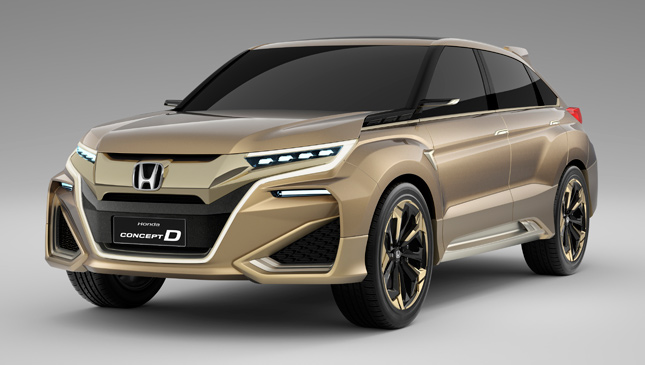 If your country is populated by newly motorized folks who buy 22 million brand-new cars each year, you can bet your garage all the auto companies on the face of the earth will fall over themselves developing motor vehicles specifically designed for your market alone--models not even North American or European buyers can get their hands on.
We are, of course, talking about China, whose annual car business makes the Philippines' 220,000-unit yearly volume seem utterly laughable. And at this week's Auto Shanghai, carmakers are lining up to display their latest wares, both production and concept.
Honda Motor Company is one such carmaker. At the motor show, the Japanese firm has unveiled the Concept D, which, according to the very short press statement, "shows the direction of a mass-production SUV model that is currently being developed exclusively for the China domestic market as a top-end SUV model that offers high-quality driving and a spacious cabin."
Honda, ably represented by Honda Motor China Investment, adds that the Concept D is "equipped with advanced safety technologies and other advanced features," and that "a Concept D-based SUV model will go on sale from both Guangqi Honda and Dongfeng Honda, positioned as a new flagship model of Honda in China."
Continue reading below ↓
Recommended Videos
The carmaker ends the press statement with a quote from HMCI president Seiji Kuraishi: "Including this Concept D, which is a proposal for a new value that only Honda can provide as the pioneer of the SUV market in China, we would like to continue providing attractive products equipped with our advanced technologies to our customers in China. Toward this end, we will accelerate the localization of our business in China."
Meanwhile, our local car industry is still grappling with the LTO over the all-important issue of license plates.