"I'm in the business of fulfilling dreams, not judging dreams. There are no limits to a fantasy."
Wow. Bentley Mulliner boss Tim Hannig truly is a one-man quote machine. If he wasn't heading up the return of Bentley's coachbuilding arm as a force in the ultra-luxury exotic car market, he'd make a killing selling inspirational quotes on Instagram.
Joking aside, Hannig doesn't in fact have the easiest job in the car world. Building cars like the 650bhp Bacalar super-roadster isn't just a case of flashing a design sketch at the super-rich and waiting for the bullion-loaded helicopters to arrive.
"Everyone we say no to, we then start working with on something else," he tells Top Gear at the secret reveal of the Bentley Mulliner Bacalar. "I hate to disappoint people."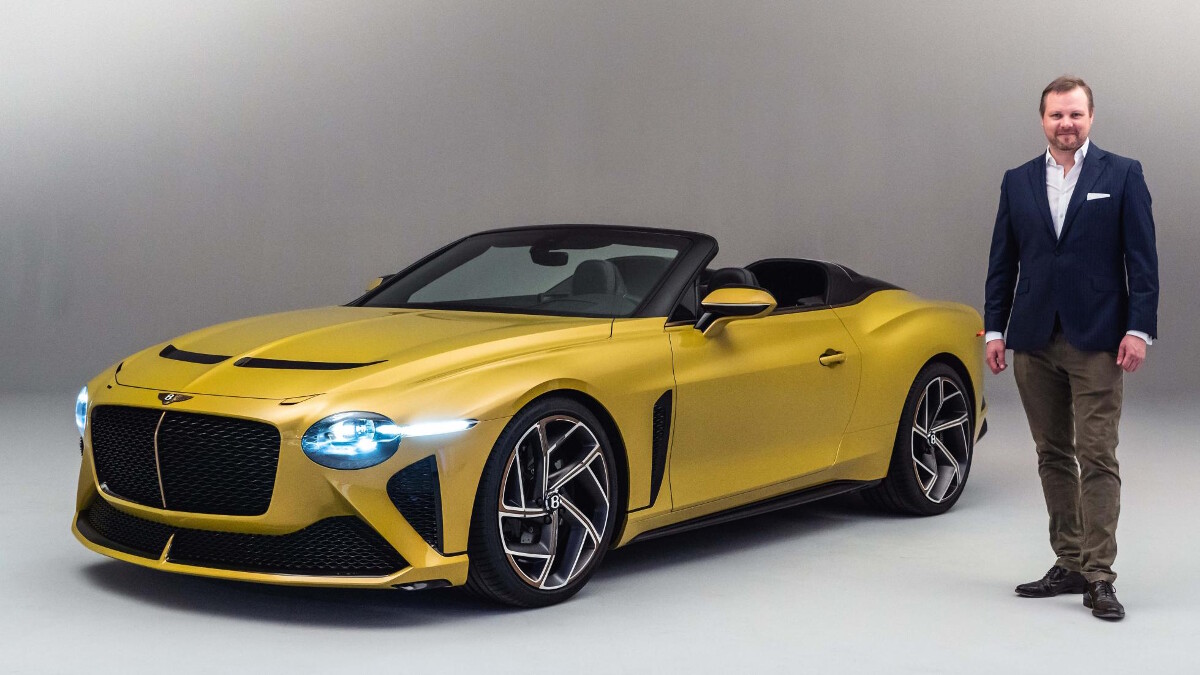 Continue reading below ↓
Recommended Videos
And you sense the people who can afford to buy, but miss out on receiving limited-edition super-Bentleys, do not take kindly to being disappointed. Some of them probably have their own armies.
So, how far would Mulliner go? Say a brick came through the window with a blank check attached, and a note asking them to build something mad. Something bizarre. Something like, say, a Bentayga Cabriolet. Would they do it?
Hannig doesn't retch at the idea. In fact, he's pretty pragmatic: "If we could build it, and maintain Bentley's style, and if there was a [customer] interest, I would say there's nothing that's impossible." So, that's not a definite yes. But it sure as heck ain't a full-stop no, either...
Got us thinking, too: What other one-off Bentleys could we see commissioned? A six-wheeled Conti? A Mulsanne Estate? Suggestions below, please—you never know who might be looking out for inspiration.
NOTE: This article first appeared on TopGear.com. Minor edits have been made.