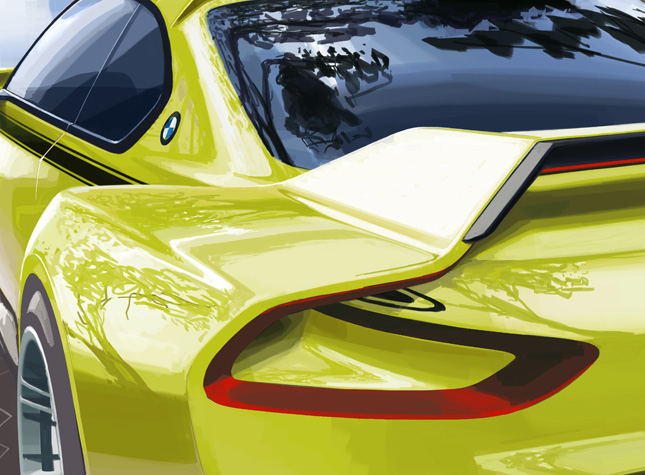 If you're a BMW aficionado, then you probably dream of cars like the M3, the M5 or even the 2002. While the "everyday" BMWs are already great cars to drive, let's face it: The more powerful models make you salivate just thinking about them. And if you really know your Bimmers, then there's likely one more car that truly catches your fancy. This is the legendary BMW 3.0 CSL.
The 3.0 CSL was first introduced in May of 1972 as a homologation special, produced so that the car would be able to compete in the European Touring Car Championship. Based on the 3.0 CS, the car soon became a motoring icon due to its bigger and more powerful engine, coupled with a lightweight body. Today, the legend lives on as BMW is set to unveil a new version of the car at this year's Concorso d'Eleganza in Villa d'Este, Italy--the BMW 3.0 CSL Hommage.
ADVERTISEMENT - CONTINUE READING BELOW ↓
Aptly named, the car pays, er, homage to the car (or one of the cars) that helped define BMW as the ultimate driving machine. Beyond the press blurbs, the new 3.0 CSL Hommage brings together the traits that made the '70s classic an icon, and fuse these with modern touches to make it even more desirable.
The flared wheel arches, large air intakes, and prominent rear spoiler all combine to give the latest 3.0 CSL Hommage a character all its own, while still possessing styling cues that give it a family resemblance to its forebear. Just like the original car, the new one puts emphasis on lightweight design, making use of carbon fiber and other such materials for the exterior and interior bits.
While no details have been revealed about the mechanicals, we can expect the German carmaker to drop the latest tech into the engine bay and drivetrain. Just think of the motoring fun this car will provide once it hits the road. For now, however, it is still a concept car that is set to be revealed later this month. Until then, we can just dream.
ADVERTISEMENT - CONTINUE READING BELOW ↓
Recommended Videos