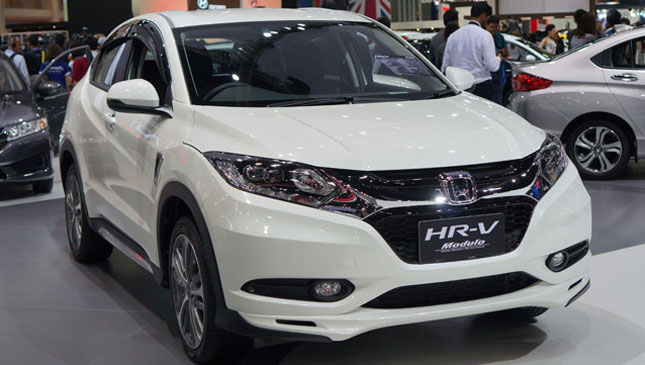 The Honda Mobilio's launch campaign is just starting to simmer down. In fact, we just released the edited video of the "Mobilio 7 Smiles" winner, who won a brand-new unit of the Honda MPV after reading about the contest on our website. And now comes the confirmation that Honda Cars Philippines is getting ready for another product introduction.
On June 9, the Japanese carmaker will bring back the HR-V crossover--a model that has been missing for almost a decade in our market. In its previous incarnation, the HR-V was an underrated model. Its look was slightly out of sync with the classic lines of late-'90s Hondas, and it wasn't exactly affordable at the time either. But it was a respectable crossover, with decent power and comfort.
The new HR-V we'll be getting is a more stylish crossover--and by that we mean significantly better-looking. There's a lot going on in front, but the overall stance is still young and aggressive.
ADVERTISEMENT - CONTINUE READING BELOW ↓
We've sat inside the Thai version during the recent Bangkok International Motor Show, and we liked what we saw. The cabin is classier and more refined than either the City's or the Jazz's. Engine-wise, expect our units to be powered by a 1.8-liter i-VTEC powerplant like the HR-Vs in Thailand.
Not surprisingly, no price points have been announced at this point. But upon asking around, we got the hint that our HR-V will not be priced as a budget Honda (and there was a time when that term was an oxymoron). In other words, don't expect it to compete with the Ford Ecosport in terms of SRP.
In less than two weeks, we will know more details and specifications about the promising HR-V. But even this early, we can't help but feel excited about this cool crossover.
Photo by Dinzo Tabamo
ADVERTISEMENT - CONTINUE READING BELOW ↓
Recommended Videos