Meet the new Chevrolet Corvette Stingray convertible, the completely inevitable addendum to the new, eighth-gen Corvette revealed earlier in 2019.
The big news is its folding metal roof, a first for a Corvette and a slight surprise given the rest of the industry seems to be turning its back on such heavy, complex tech. Still, if it's good enough for a Ferrari F8 Spider…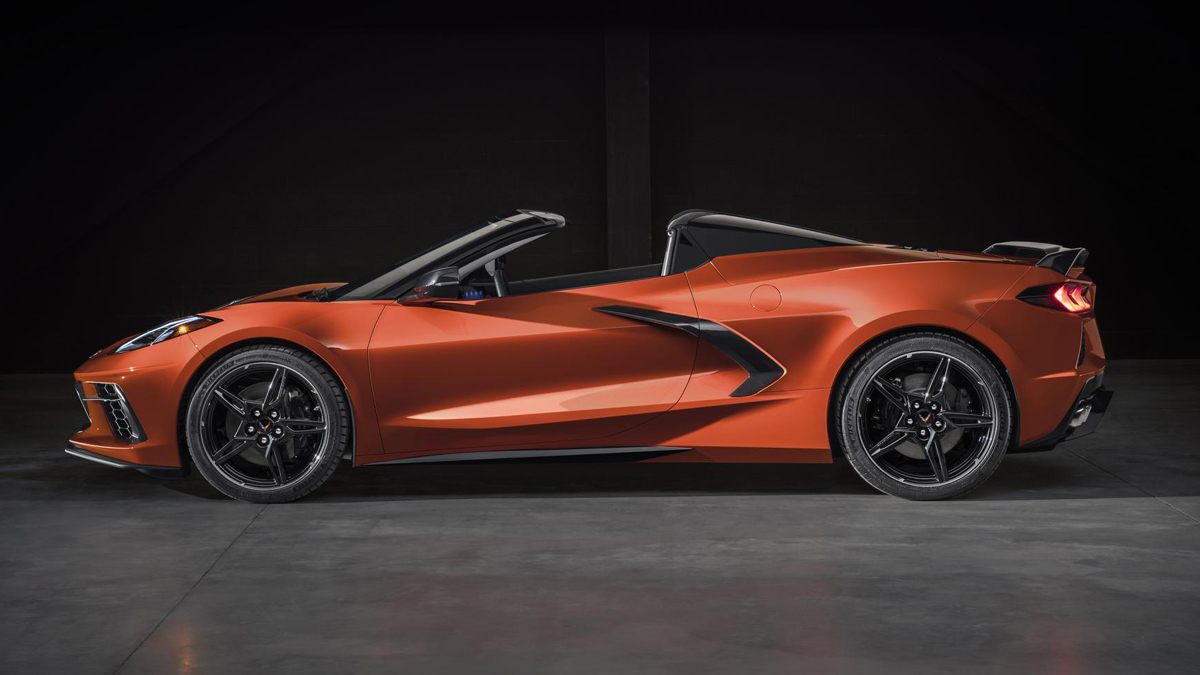 Chevy says the car was developed as a convertible from the very beginning, helping cancel out the wobbliness a closed-to open-roof conversion can bring. It's probably been a bit more complex to squeeze the mechanism in now that the 6.2-liter V8 has moved behind the passenger compartment, mind, but worry not: the vehicle's versatility has not been affected.
"The team engineered the hardtop to stow seamlessly into the body, maintaining the Stingray's impressive ability to store two sets of golf clubs in the trunk even with the top down," says Chevrolet. "The convertible also keeps the coupe's front storage compartment, which can fit an airline-spec carry-on and a laptop bag."
ADVERTISEMENT - CONTINUE READING BELOW ↓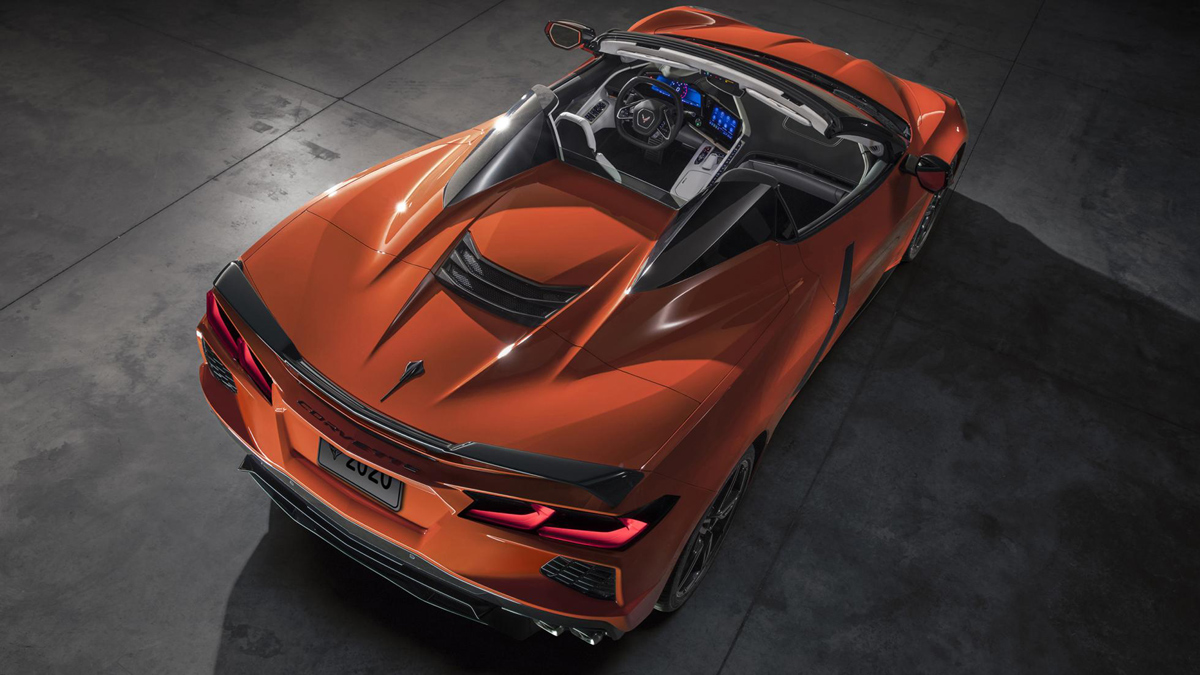 And there was you thinking a switch to a mid-engined layout might make Corvette buyers suddenly switch to Nomex-wearing track day goers. The Stingray cabriolet should still be pretty handy to drive with a 495hp and 637Nm V8 still driving the rear wheels and some suspension tweaks to account for the extra weight on board. We're promised "nearly the same performance as the coupe."
Only "nearly?" That roof isn't the simplest, see, with six electronic motors flipping its two parts into the space above the engine in 16 seconds (at speeds below 48kph). There are heat shields to protect those panels from the V8. It's painted in the body color as standard, but you can have it in carbon if you want passers-by to spot your Corvette's an open-top more easily.
ADVERTISEMENT - CONTINUE READING BELOW ↓
Recommended Videos
Oh, and you can independently drop the glass window at the back if you want to keep your dome protected but still have all of the V8 aural goodness around your ears.
Prices start at $67,495 (around P3.5 million), putting it in the same ballpark as an Audi TT RS Roadster, a Porsche 718 Boxster S, or a generously specced up BMW Z4 M40i. It's a bit of a bargain, in other words.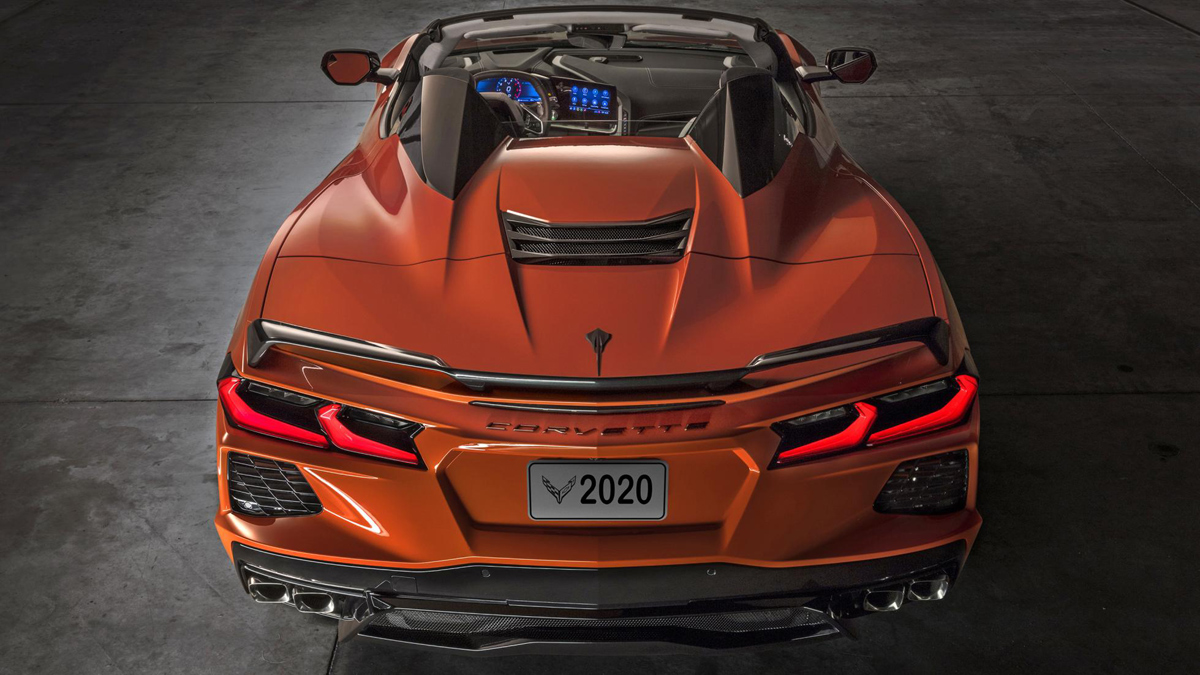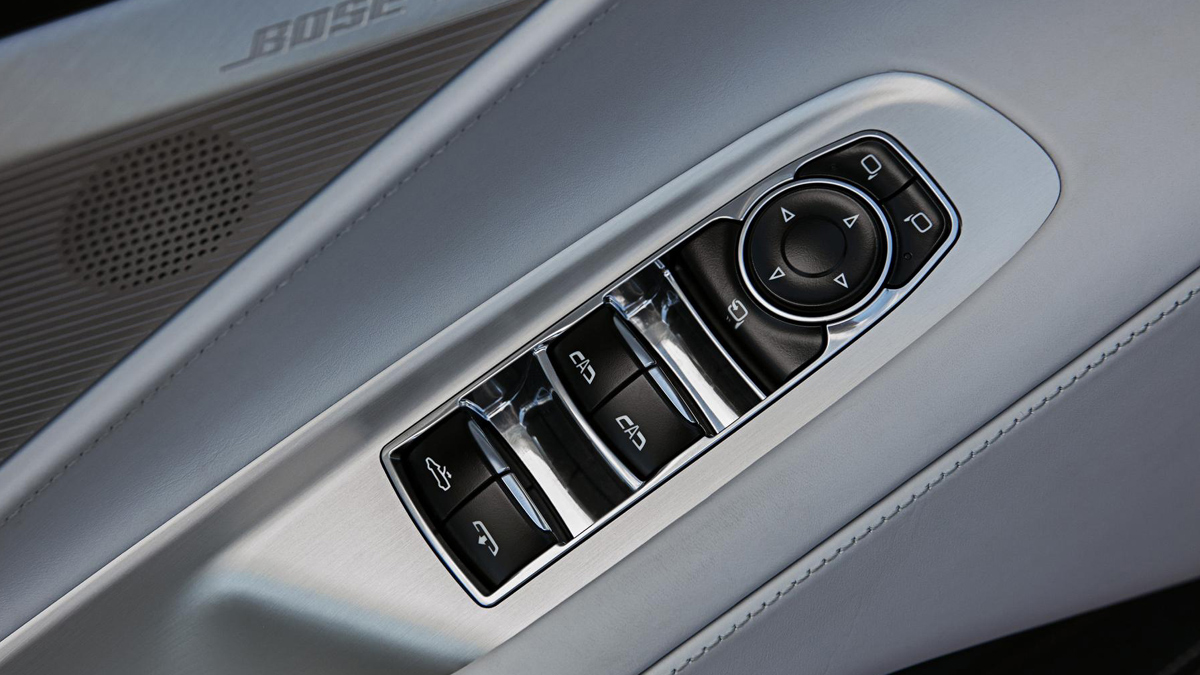 ADVERTISEMENT - CONTINUE READING BELOW ↓
NOTE: This article first appeared on TopGear.com. Minor edits have been made.