The 2020 Chevrolet Tahoe is, by itself, a very tough-looking SUV. In police-car form, though, it's a downright menacing sight—probably more so if you're a bad guy looking at it in your rearview mirror.
General Motors has just pulled the wraps off the newest Chevrolet Tahoe police pursuit vehicle, continuing a long-standing tradition of providing American law-enforcement personnel with the nameplate.  These units come packing the same 5.3-liter V8 engine (355hp and 519Nm) mated to a 10-speed automatic transmission as the regular Tahoe, though changes have been made to optimize the SUV for laying down the law.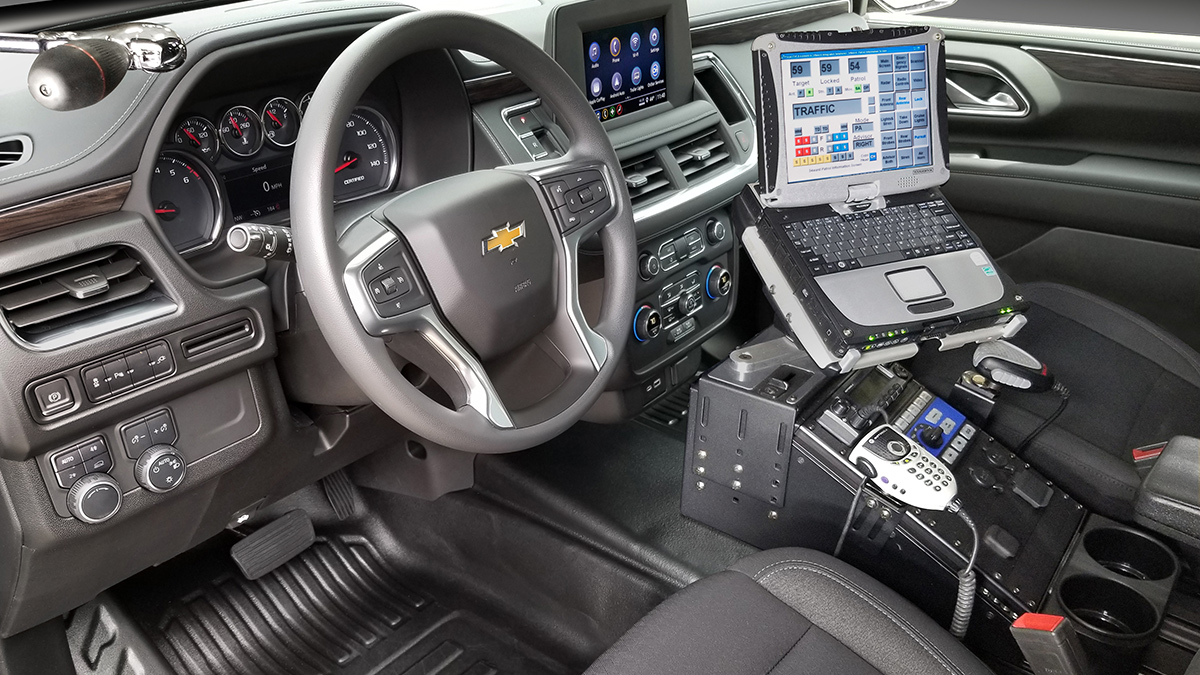 ADVERTISEMENT - CONTINUE READING BELOW ↓
For starters, it's been equipped with a heavy-duty cooling system built specifically for police use. The suspension has also been tuned for less body roll and with police maneuvers in mind, while the ride height has been lowered for improved stability. This thing is also running on 20-inch wheels wrapped with special Bridgestone pursuit-rated all-season tires, which helps reduce stopping distance from 100kph to a standstill by 11 feet compared with regular units.
And we just have to talk about that massive bull bar up front. That's one big piece of metal you don't want to be giving you a nudge out on the expressway.
Other things law-enforcement personnel will find useful include door openings that are 13% wider than those found on previous-generation units (for easy loading of handcuffed suspects), and a rear camera mirror in case a unit comes equipped with a partition or K9 kennels.
ADVERTISEMENT - CONTINUE READING BELOW ↓
Recommended Videos
Like it? You can get an up-close look at the standard Chevrolet Tahoe when it launches in the Philippines later this year.