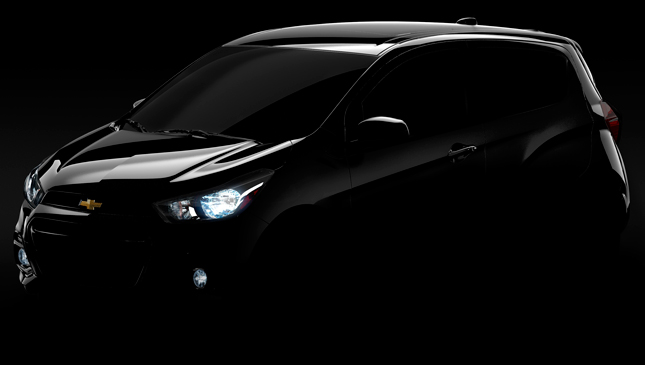 The automotive A-segment has gained a lot of popularity in recent years with the arrival of several new models, including the Mitsubishi Mirage and the Toyota Wigo--two of the most popular cars dominating this segment today. The equally little Chevrolet Spark, whose introduction predated the aforementioned Japanese small cars, is slowly dropping out of buyers' radars, but this may change soon.
Just a few days after giving the public a glimpse of the all-new Malibu's sporty profile, GM is teasing us again, this time with the all-new Chevrolet Spark. Although the teaser photo doesn't reveal much of the car, we can make out some of its new and familiar styling details.
According to GM International design vice president Michael Simcoe: "The youthful whimsy of the original Spark is still in its genes, but it is conveyed in more traditional proportions that reinforce the customer's refined expectations."
The first thing you will notice is its more grown-up look and sleeker profile, reminiscent of its European cousins, the Opel Karl and the Vauxhall Viva. It now incorporates Chevy's latest design language, which we saw on the all-new Cruze at last year's Beijing Auto Show. The new Spark gets a modified version of the twin-port grille, slimmer headlights, and creases on its side to add more character. The familiar hidden rear-door handles integrated into the edge of the rear windows and the near-vertical hatch design remain. Information regarding the car's specifications and engine options has yet to be revealed.
Continue reading below ↓
Recommended Videos
Stay tuned for more details. The all-new Spark will be unveiled at a pair of upcoming automotive events: Seoul Motor Show and New York International Auto Show next month.
Are you guys excited to see the all-new Spark?