[previous|page|next]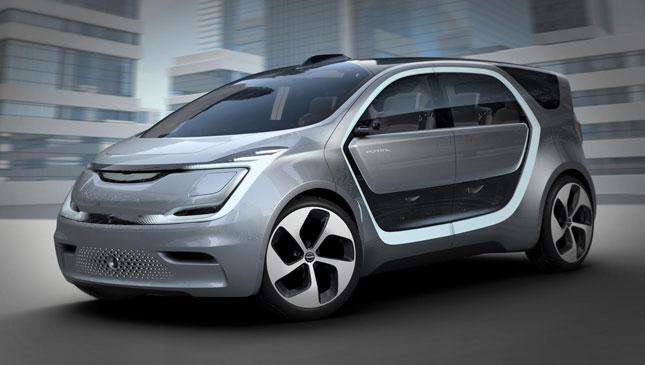 Yes, what you're looking at is an electric MPV. Hardly the stuff of wall posters.
But that's just the thing—wall posters are for old people. And Chrysler's looking for some new money. So, enter the Portal Concept. Yes, it's an MPV-ish family car, but it's not like the one your mom has. With autonomous driving modes, modular seating, and almost invasive levels of connectivity, the Portal promises to be a family car for the Snapchat generation.
According to Chrysler's marketing spiel, the Portal Concept is "designed by millennials, for millennials" and will come to fruition when "one in three drivers will be a millennial and they will be starting/having their own family."
For those who've had a charmed life and haven't heard the term 'millennial' before, it's a buzzword that people who are out of touch frequently use as a kind of catch-all to describe anyone born after about 1981. It's pretty flexible—and used to be known as Generation Y—but it basically means 'young people whose motives and desires we don't understand.'
ADVERTISEMENT - CONTINUE READING BELOW ↓
To Chrysler's credit, its researchers have figured out that millennials (anyone else sick of that word?) are "tech savvy, environmentally aware and cost conscious."
Chrysler's staffers have also mapped out a brief history of family cars, starting with station wagons, progressing through minivans and SUVs, then finally on to crossovers (jacked-up hatchbacks styled to look like SUVs), and have then inferred that the new breed will want a new type of car.
The Portal Concept seeks to address that, but it does so with refreshingly regular underpinnings, rather than with conceptual, gas turbine-powered quantum battery nonsense. Suffice to say it has a regular suspension (MacPherson strut fronts and torsion beam rear), front-wheel drive, a single electric motor with around 200hp, and a range of 402kms or so.
It's the notion of true flexibility that Chrysler hopes will set the Portal Concept apart—which is why it was designed "from the inside out." A modular seating arrangement means the Portal can function as everything from a one-seat van to a six-seat bus, with interior space bolstered by the compact dimensions of the front-wheel drive electric powertrain. Chrysler says that'll help the Portal rise to the challenge of "ride-hailing, car-sharing and delivery services."
There are 10 docking stations placed around the cabin to avoid fights over charging points, with screen mounting points for a bit of 'Netflix and commute.' But that's nothing compared to the face and voice recognition system that'll tailor the driving experience based on preferred features, and perform commands like 'Share music with passengers,' 'Open trunk,' and 'Kill John Connor.'
ADVERTISEMENT - CONTINUE READING BELOW ↓
Recommended Videos
So, fellow kids (or however young people refer to each other), is this the car of your future?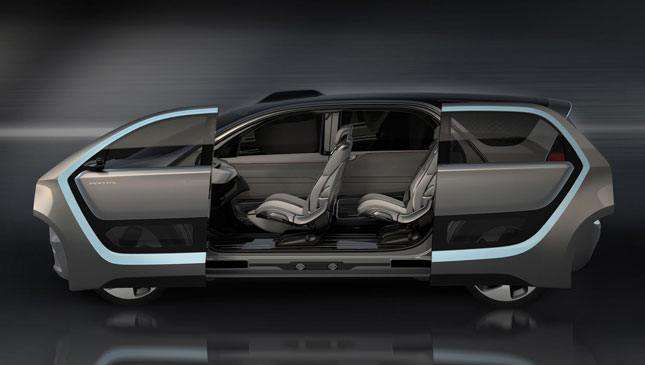 NOTE: This article first appeared on TopGear.com. Minor edits have been made.