We've seen the teasers, we've grappled with the name (silent C, pronounce it like the burger). Now, at last, Czinger is ready to divulge all the good stuff on its 21C hypercar. And the big news is it's 3D-printed. Well, large sections of the chassis are, paving the way for a revolutionary new car manufacturing process that could change...everything.
Before we get into all that though, ready for the numbers? Please adopt the brace position. The engine is an in-house-developed 2.9-liter twin-turbo V8 producing 937hp with an 11,000rpm redline. It'll be the world's most power-dense production engine, connected to a seven-speed sequential gearbox.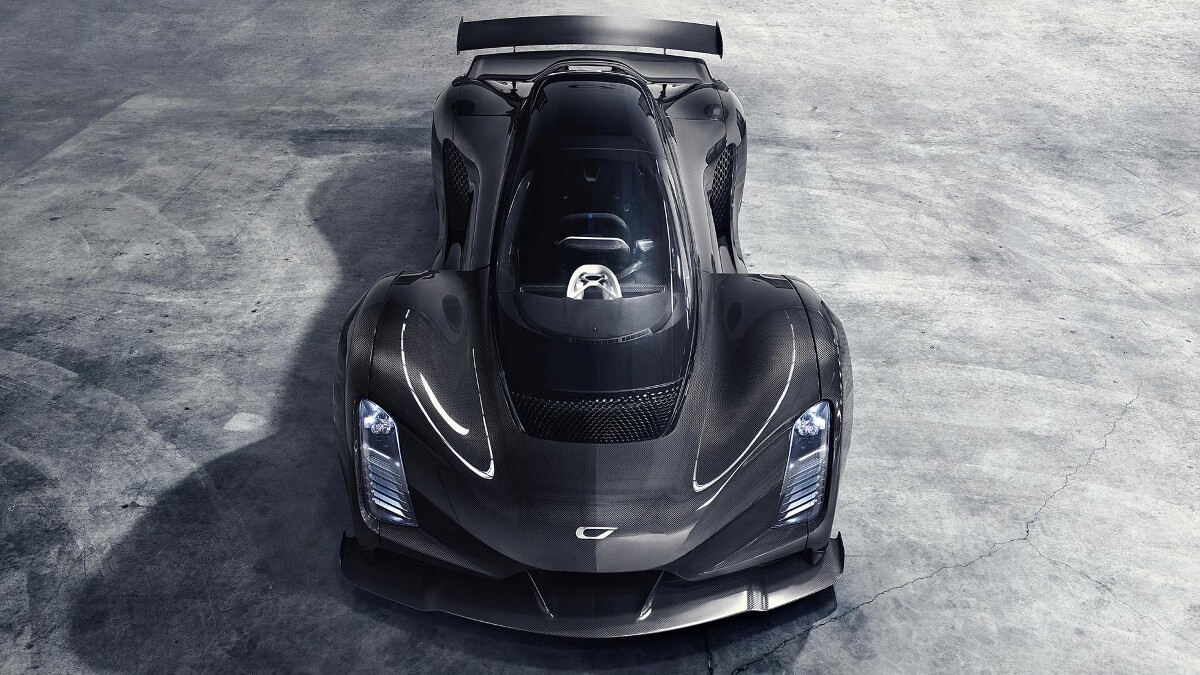 Continue reading below ↓
Recommended Videos
On the front axle are two electric motors fed by a 2kWh lithium-titanate (faster to charge and discharge than normal lithium-ion) battery pack housed in the sills and kept topped up by a rear motor generator. In the non-homologated, track-focused 2021 launch car, they contribute a further 237hp for four-wheel drive and a grand total of 1,174hp. Which is a lot. The curb weight is 1,165kg, which isn't.
"I love Bruce Lee. I'm not an Arnold Schwarzenegger guy. The future is about being lean and mean and efficient; it's all about power to weight." That's Kevin Czinger, founder and CEO. More on him in a bit.
The claimed performance figures are 0-100kph in 1.9sec, a quarter-mile in 8.3sec at 274kph, and a top speed of 380kph, despite 790kg of downforce at 250kph. Wait until 2022 for the more slippery, and fully homologated, road-biased version and you get more hybrid assistance for a total of 1,233hp, although it weighs a bit more at 1,250kg. Hardly a fatty, still—it almost gets that perfect one-to-one power-to-weight ratio. Top speed climbs in the low-downforce version to a tire-troubling 431kph.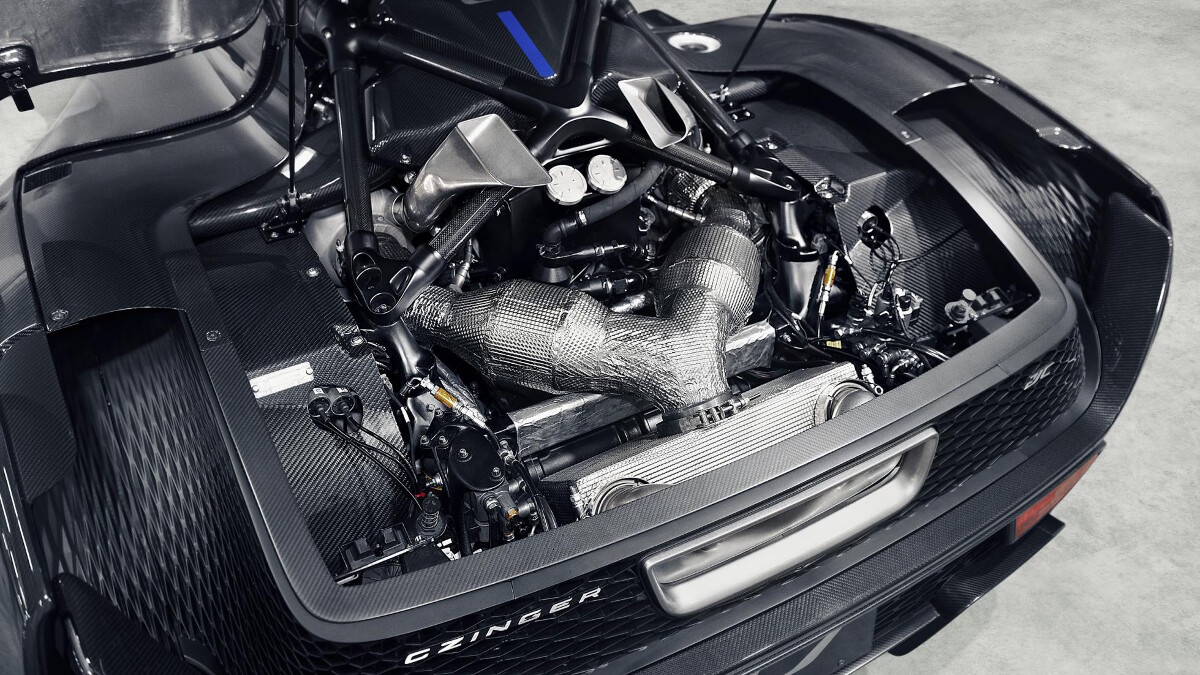 Were you to choose this moment to scoff loudly and dismiss Czinger as another prime piece of vaporware, I wouldn't blame you. The gutter of supercar history is clogged with ambitious startups like this, but Czinger's endgame isn't just to sell 80 (25 track, 55 road) 21Cs for $1.7 million (around P87 million) a pop. Its mission is to change the way cars are designed and built through the freedom of 3D-printing and a revolutionary manufacturing process designed to de-materialize and de-capitalize everything. The 21C is merely a proof of concept.
"Here's what it is, man: I want to build really bad-ass stuff, but if you're a craftsman who is actually a technologist, you need to create the right tools. I want this car company Czinger to be five blocks ahead of anybody else on the planet in creating these tools and expressing them as the cutting edge of the mind." Kevin Czinger again, not your average CEO.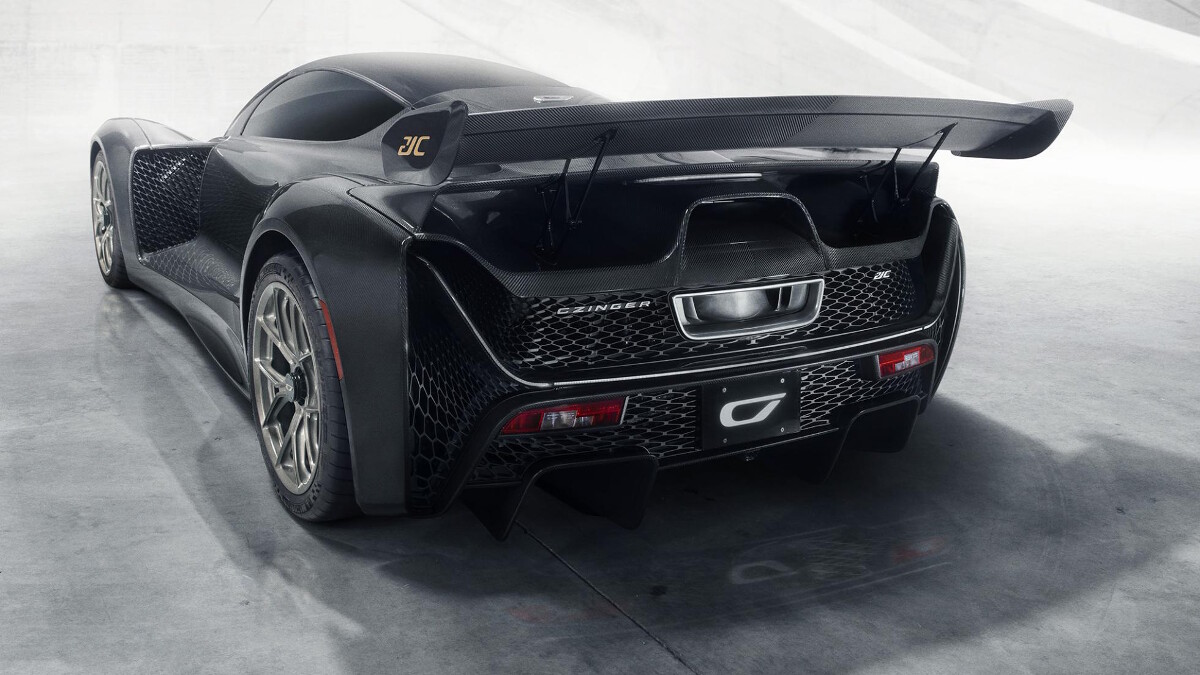 I'm walking around the 21C with Czinger in his LA factory, and you can forget classic mid-engine proportions—the 21C is a shapeshifter. Long and low from the side, a single curve sweeping from nose to tail, but then narrow as you circle around. From the front, a windshield that originates ahead of the front axle; from the rear, a wing, diffuser, and mesh, mainly.
Distinctive looks were baked in from the moment Czinger insisted on a 1+1 layout. "I love superbikes. Being in that center driving position is optimal from a driving, handling, and emotional standpoint," he says. I slide my bum over the wide sill and drop into the driver's seat. He's not wrong—I'm not even moving and there's an immediate sense of focus. In a McLaren F1 or Speedtail, you're flanked by your passengers, practically wearing them as shoulder pads, but here, you're on your own. Even with a passenger in the back, legs akimbo, you'll soon forget they're there.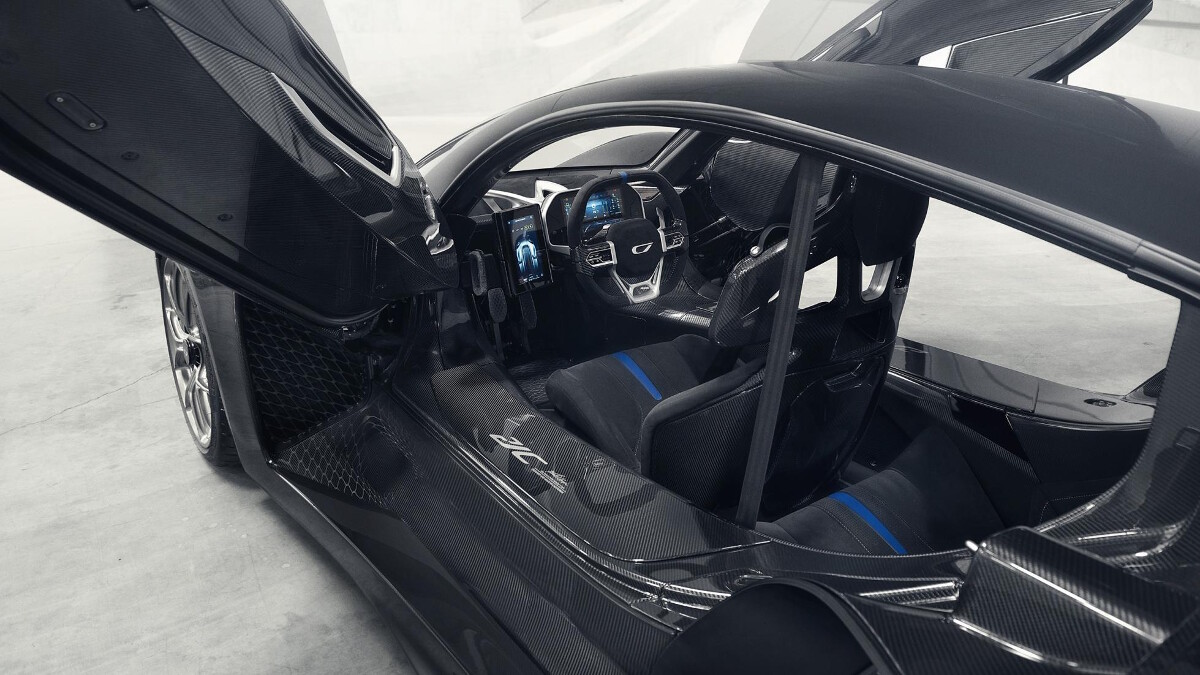 The problem with a 1+1, mid-engined car is there's quite a lot of human to fit in before you get to the oily bits, hence a driver's seat that's pushed right to the pointy end of the car, and an engine slung out over the rear axle. I question Czinger on the sanity of this configuration: "Yes, it's a challenge, but what the heck is life for?"
But the real fun begins when you see a bare chassis. Any sections—especially high-load areas—that can be 3D-printed, are. Everything from the suspension wishbones and the front crash structure to the windshield surround and the dashboard is ctrl+P in aluminum and titanium alloys. Wherever possible, printed nodes are joined by cost-saving, off-the-shelf materials—like carbon-fiber tubes and standard-sized aluminum extrusions to create a super-stiff and beautiful structure. You see, the software that designs the printed components only puts material where it needs to be, creating mesmerizing, organic shapes that flow like tendons and muscle.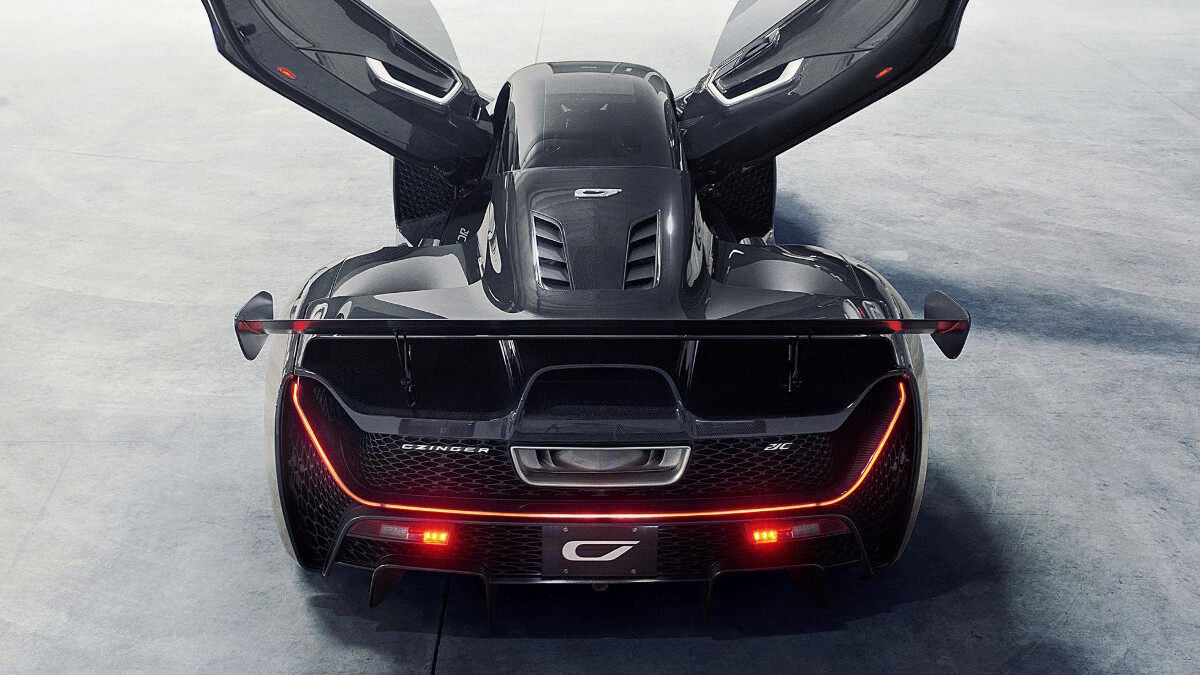 So, there are gains in rigidity and cost benefits in less raw materials—and it's easily recyclable. At the end of a 3D-printed component's life, you melt it, shoot nitrogen through it, and it returns to a powder, ready to be printed again. Then there's the multipurpose perks—stuff like the exhaust muffler, designed by Czinger's software to act not only as a silencer, but as an integral part of the rear crash structure as well. You'll also notice a 3D-printed rectangular exhaust tip—created so it can spit X-shaped flames on the overrun.
Cool, but not the full picture. Because it's Czinger's 'divergent adaptive production system' (DAPS) that rips up the traditional car-building business model. It does so by splitting a factory into any number of 15-meter by 15-meter fully automated 'cells,' each capable of assembling 10,000 chassis a year—that's one every 20 minutes—and costing just $2.5 million (around P127.4 mllion) upfront for the robots and other hardware. "We've turned Henry Ford on his head," says Czinger.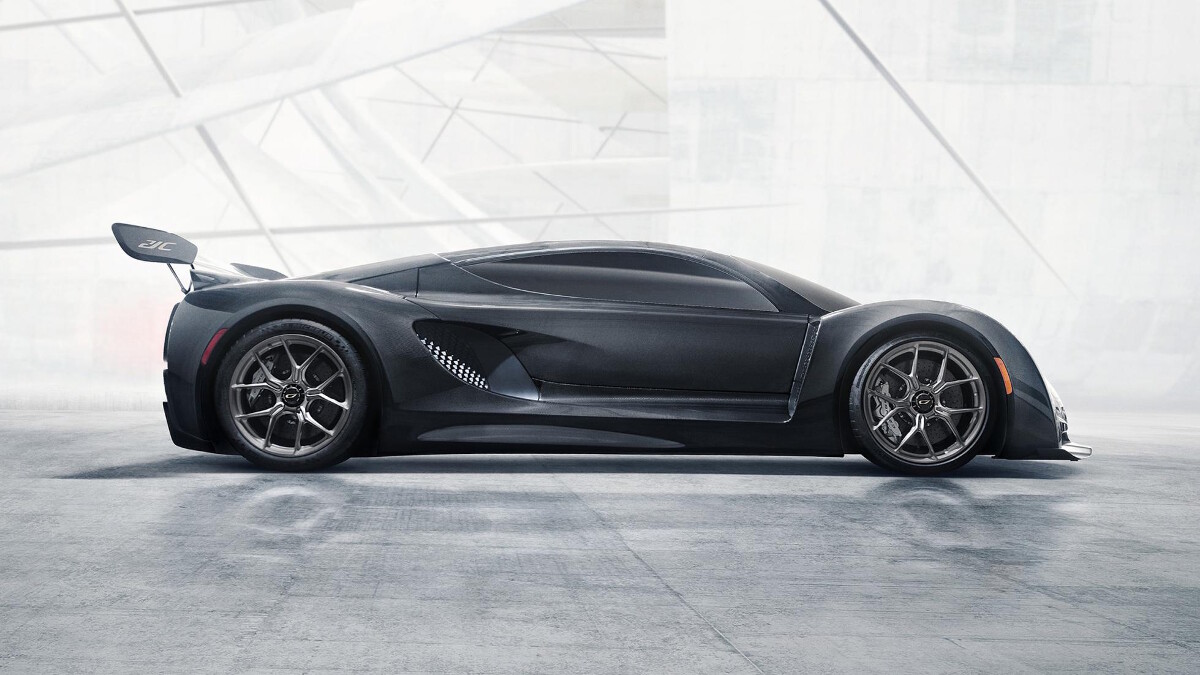 You'll still need a climate-controlled 3D-printing lab churning out components on site and some extra space for final assembly by humans, but it reduces startup costs for a new company exponentially. And because there's no tooling, flexibility is through the roof. If one model isn't selling well and another is, you simply switch that cell to produce the more popular version and meet demand. You needn't sink hundreds of millions into a gigafactory based on vague predictions—you start small and scale up.
But still, we're scratching the surface. Czinger's ultimate vision is an "infinite expression of unique creativity." Translated into English, that means powerful software into which you put your needs, and a computer then performs all the engineering calculations and outputs the components you need. Just press print and assemble, and the car is yours. "We're only at a subsystems level now," he tells us, "but full vehicle integration isn't far off." Imagine an online vehicle configurator that doesn't just let you choose your trim and paint—you could lay out the exact shape, size, and capabilities you need, pay less for it, and tread more lightly on the environment.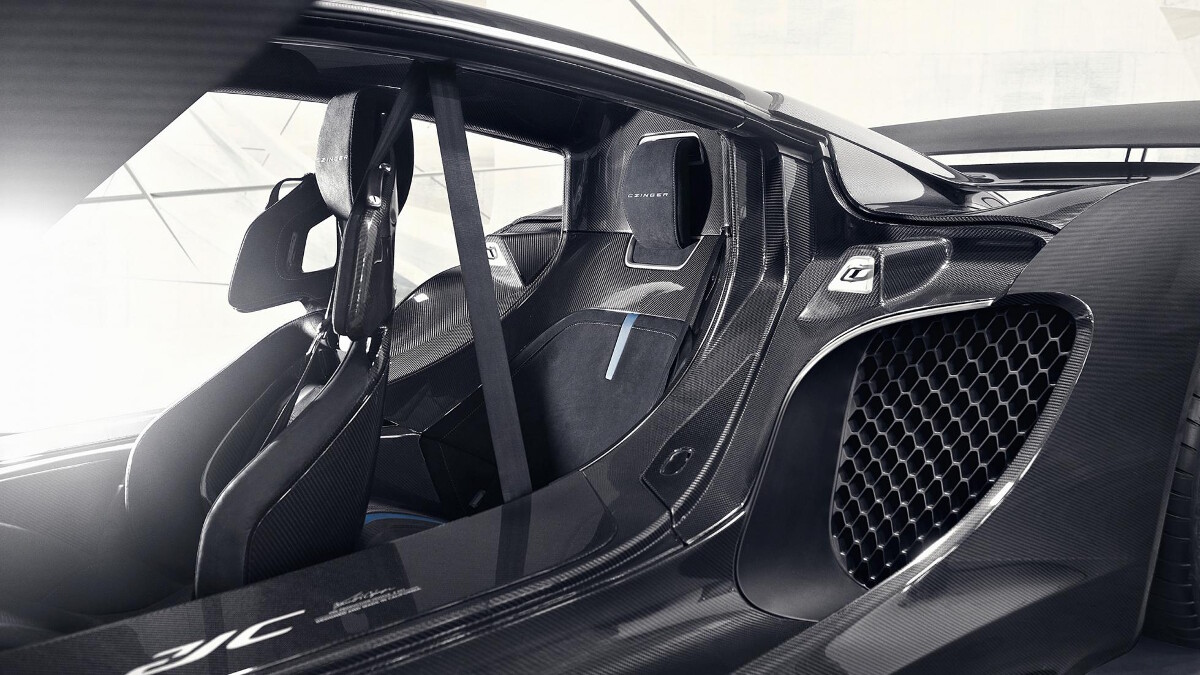 "This isn't a Lego block kit. This is a kit that says, 'Before you touch the first Lego block, you've customized every single block you're going to use,'" Czinger explains. "After that, you want to build something else? Just push it aside and customize every Lego block again, and they're all interdependent and interrelated. That's what digital manufacturing is in the end. We're not going to be a supplier—we're going to be a licenser of those tools."
The 21C has four wheels and an engine and enough power to reverse the earth's rotation. It belongs on a teenager's bedroom wall and we hope to drive it in anger very soon, but it's not a car. Not really. It's a company with a big idea making noise in the most engaging way possible. Top Gear doesn't do marketing tools, but if it did, they'd look like this.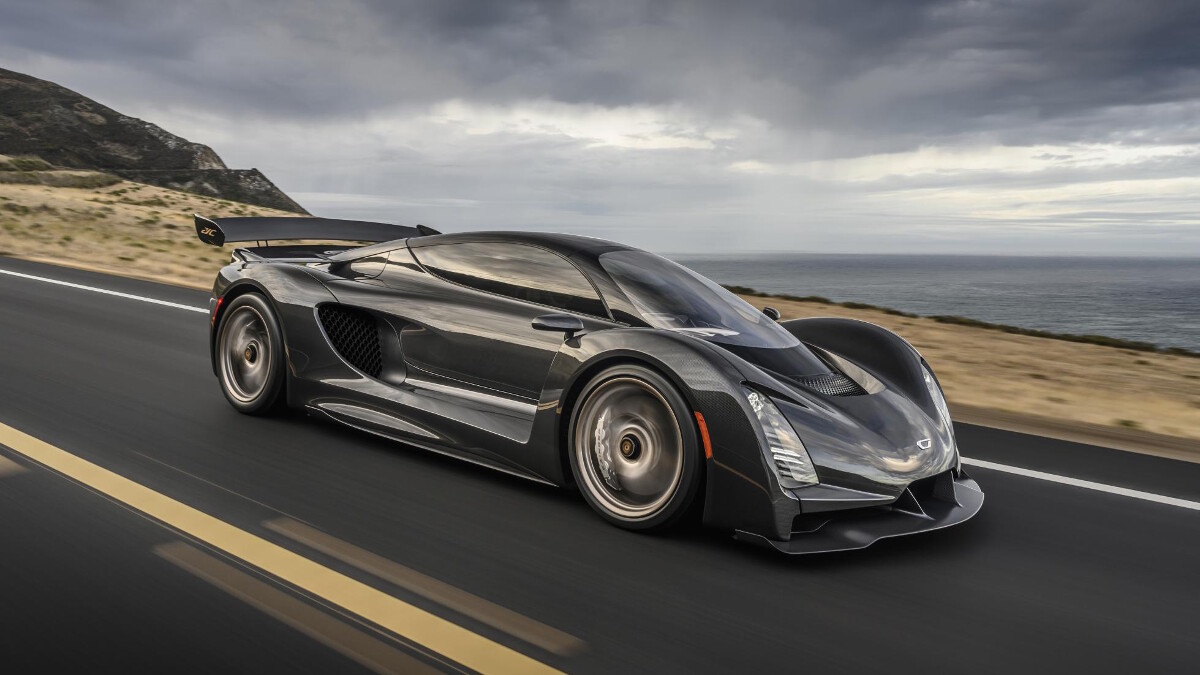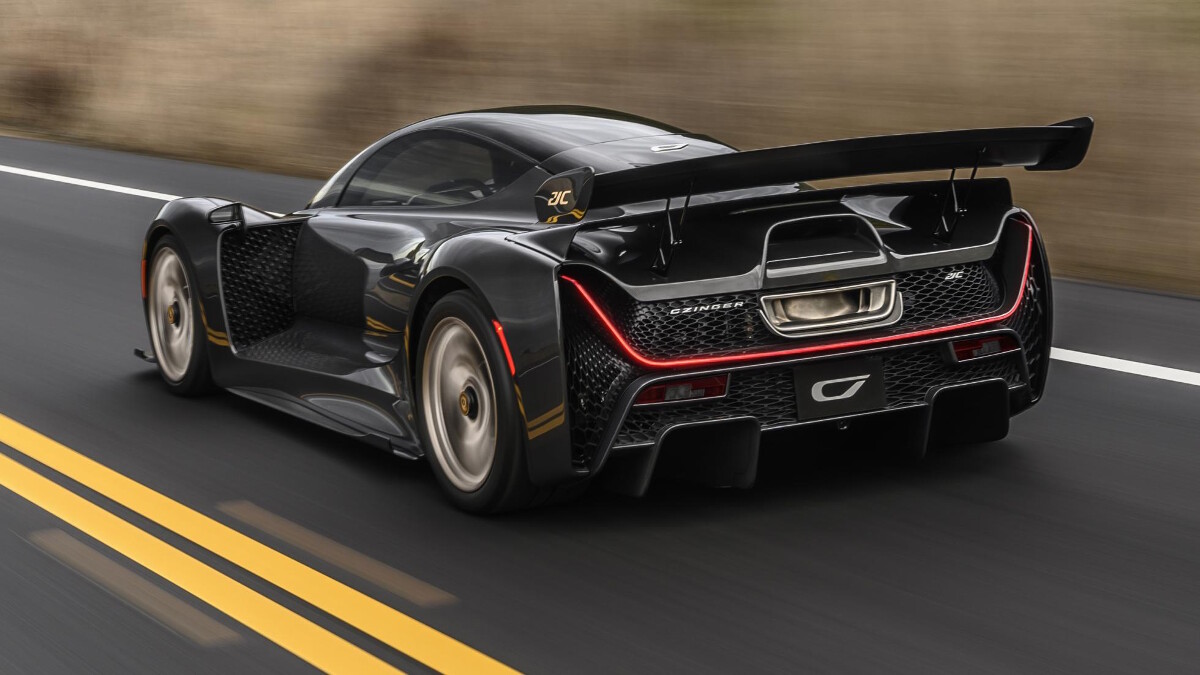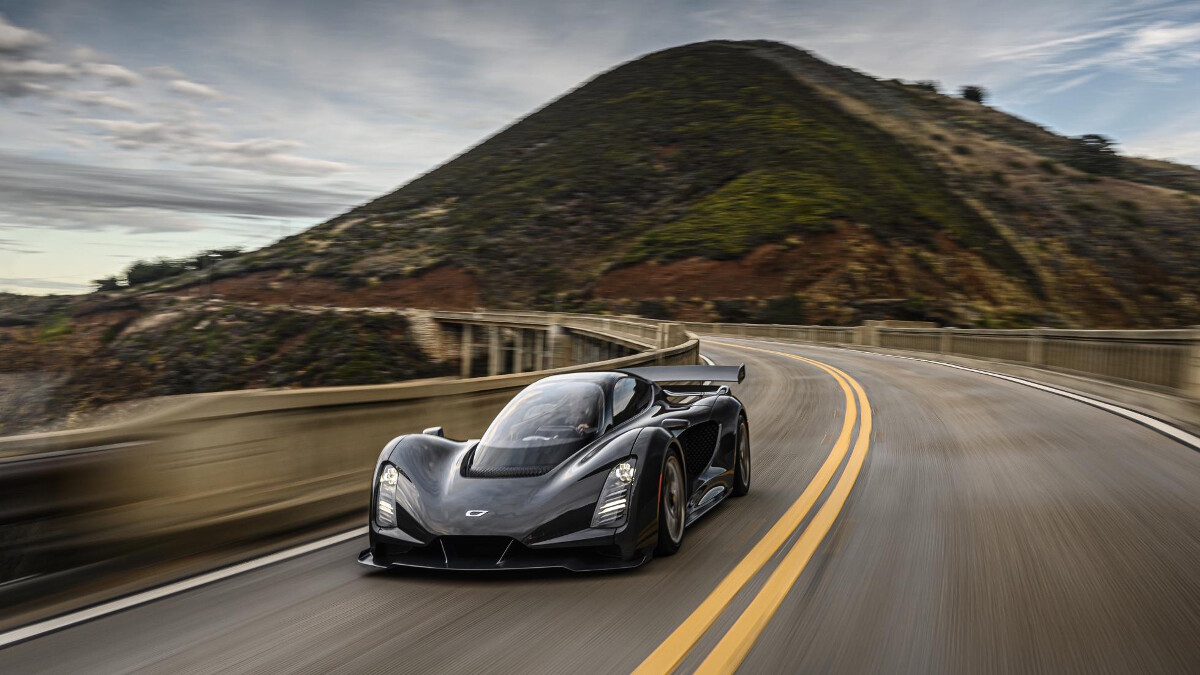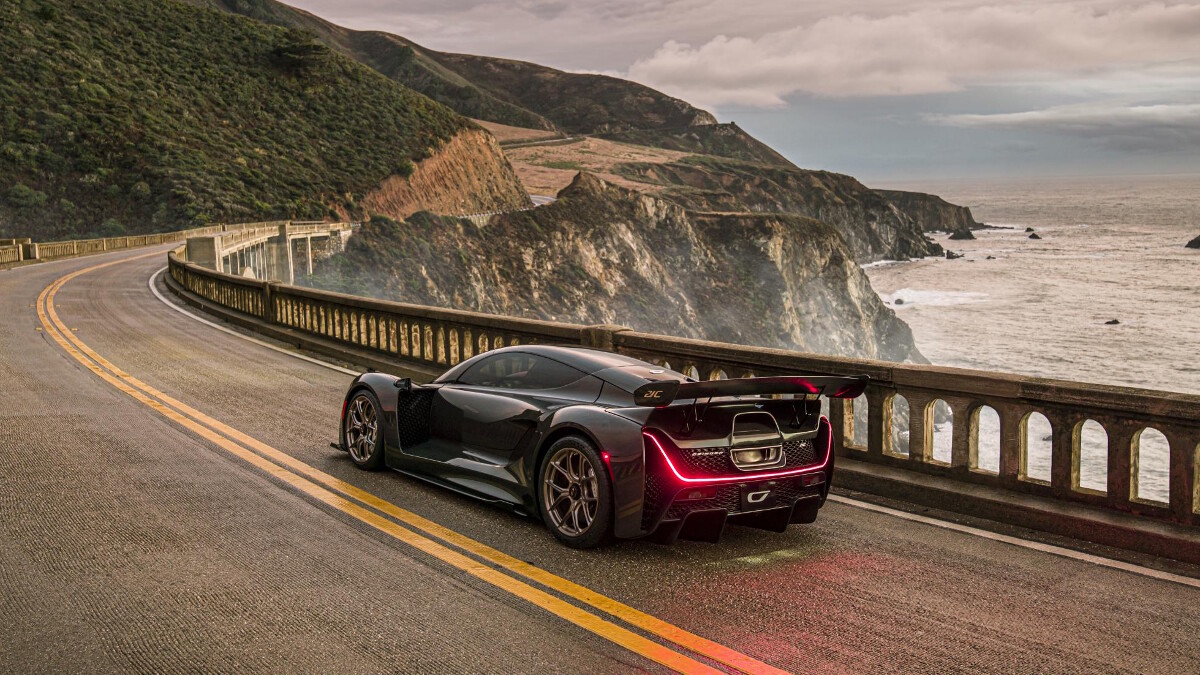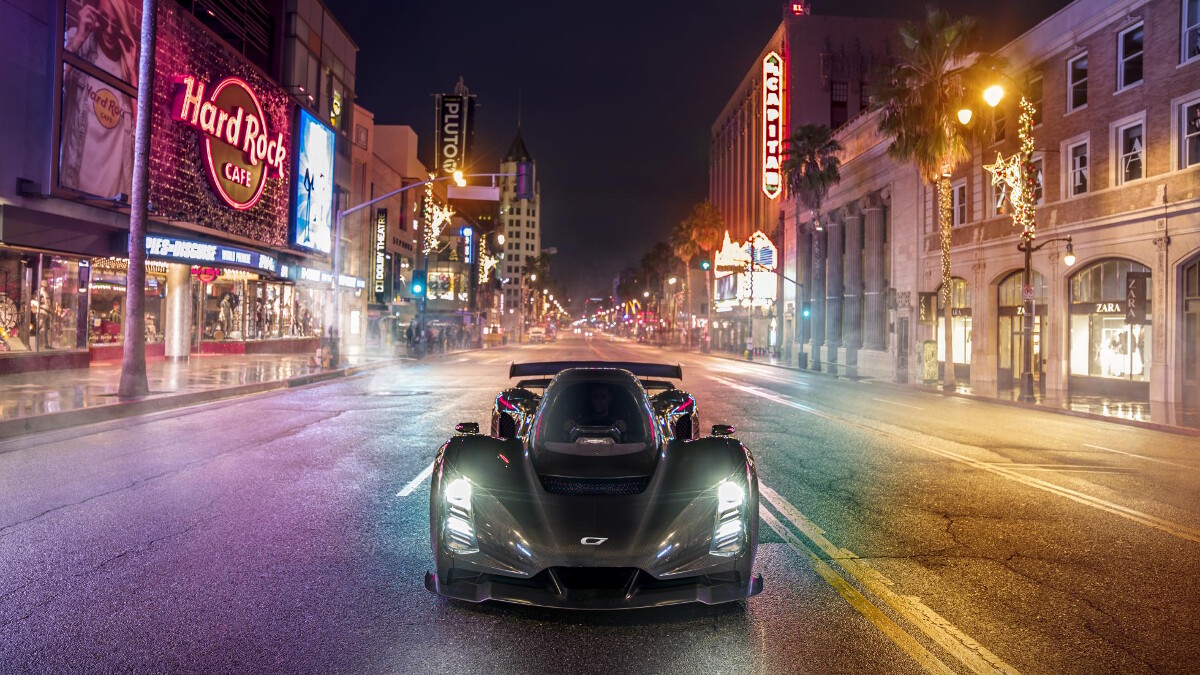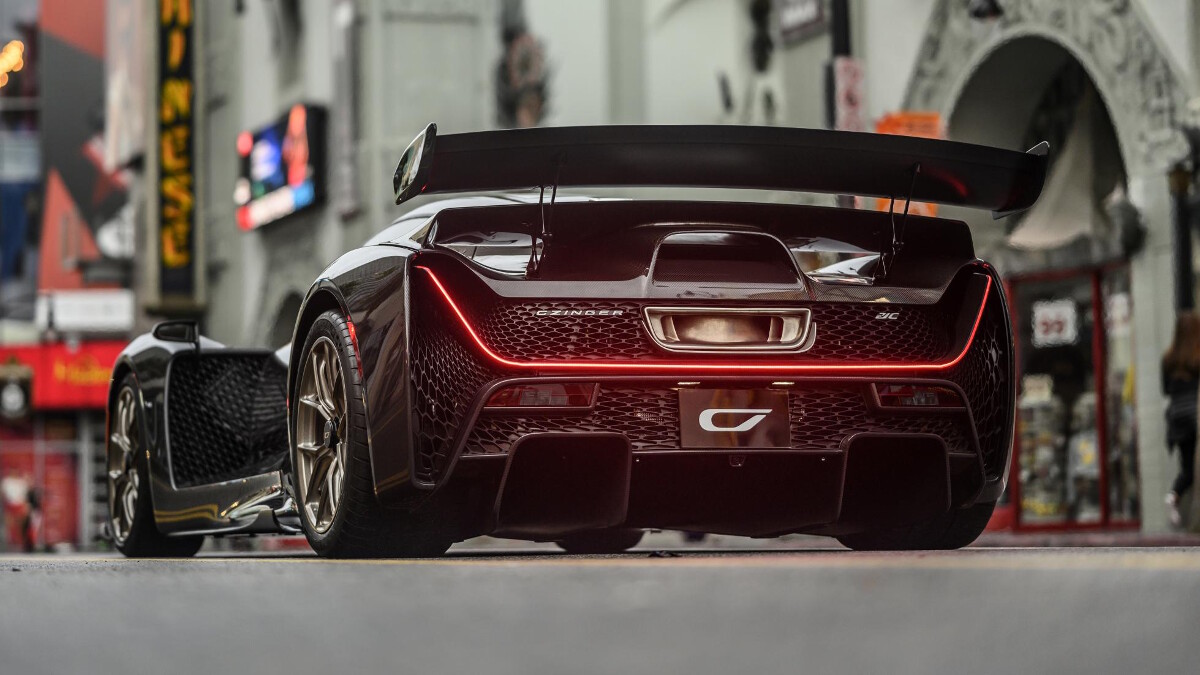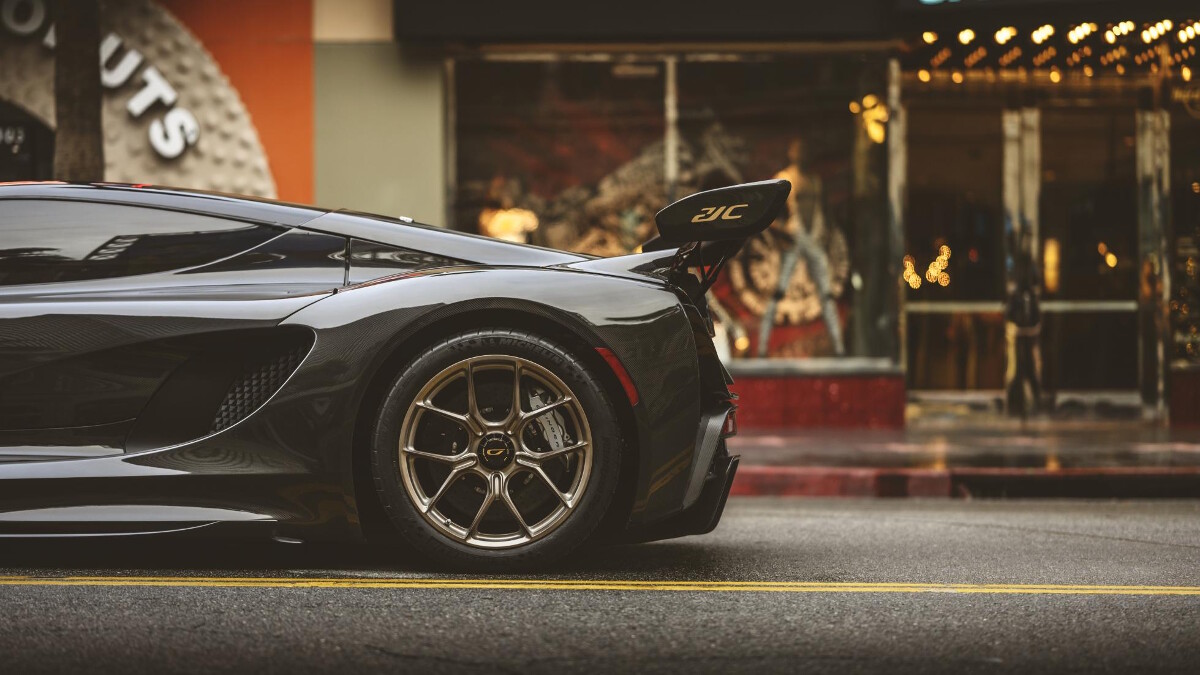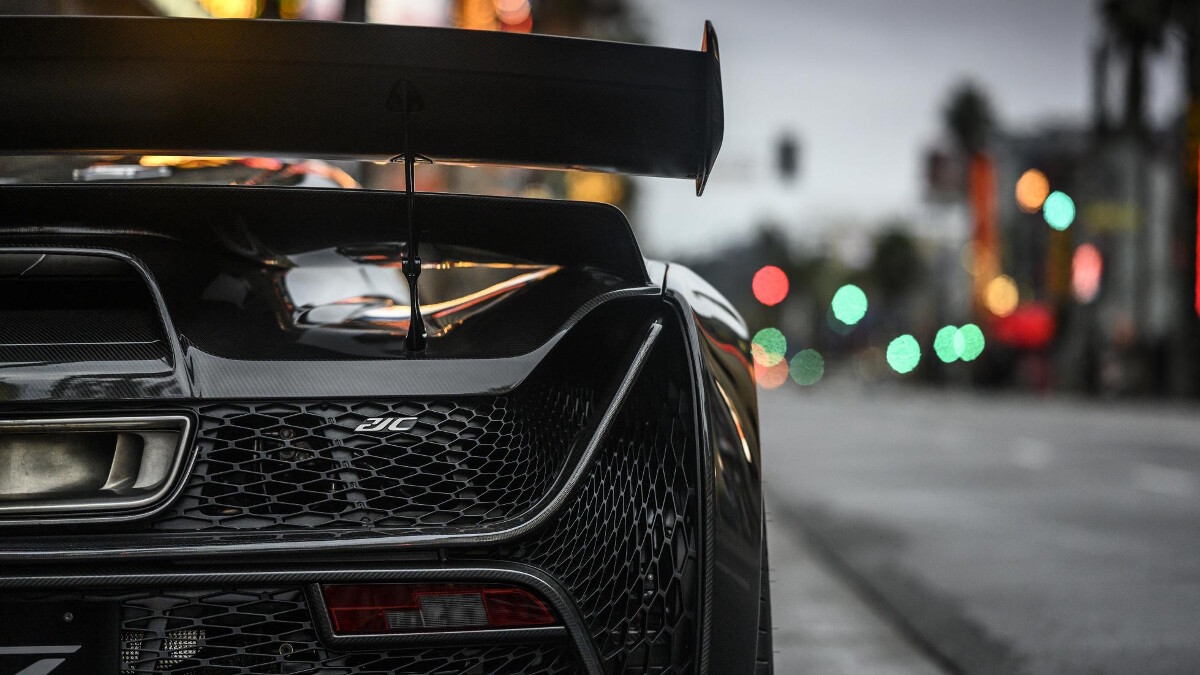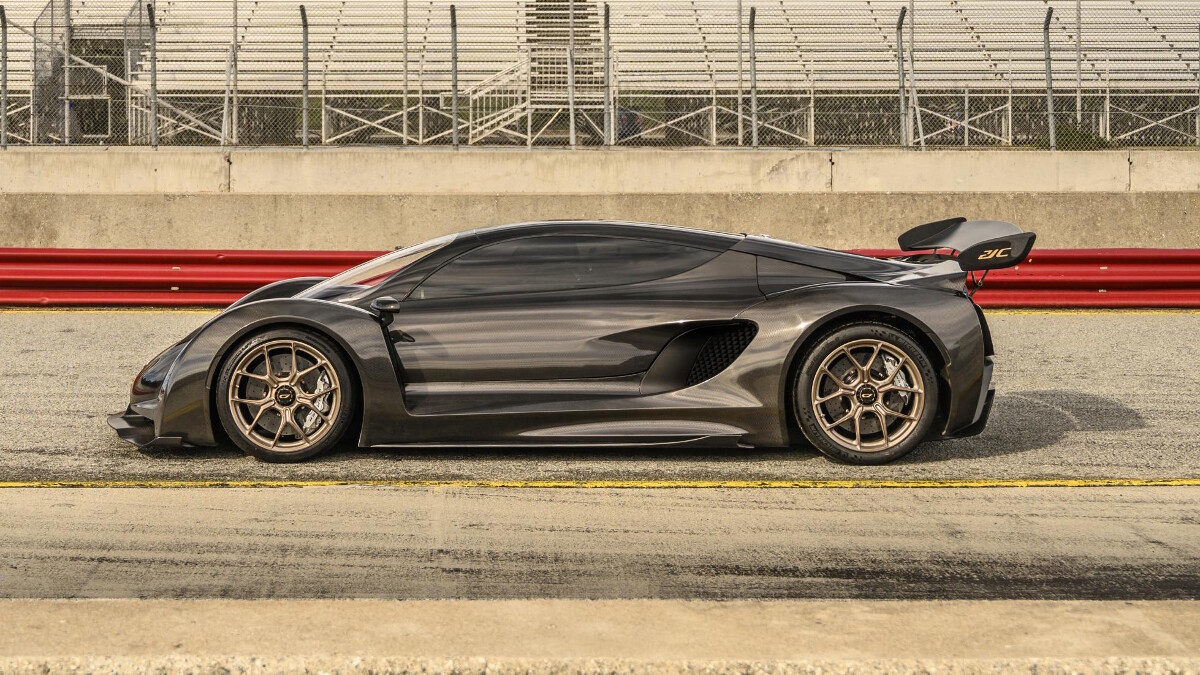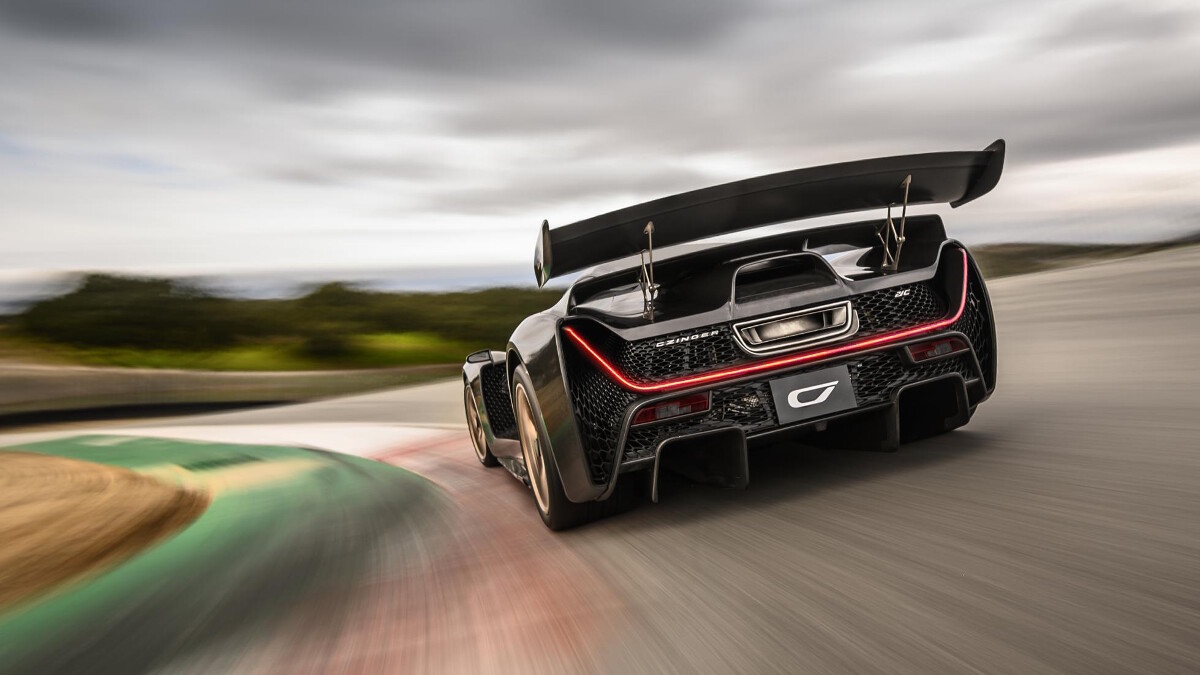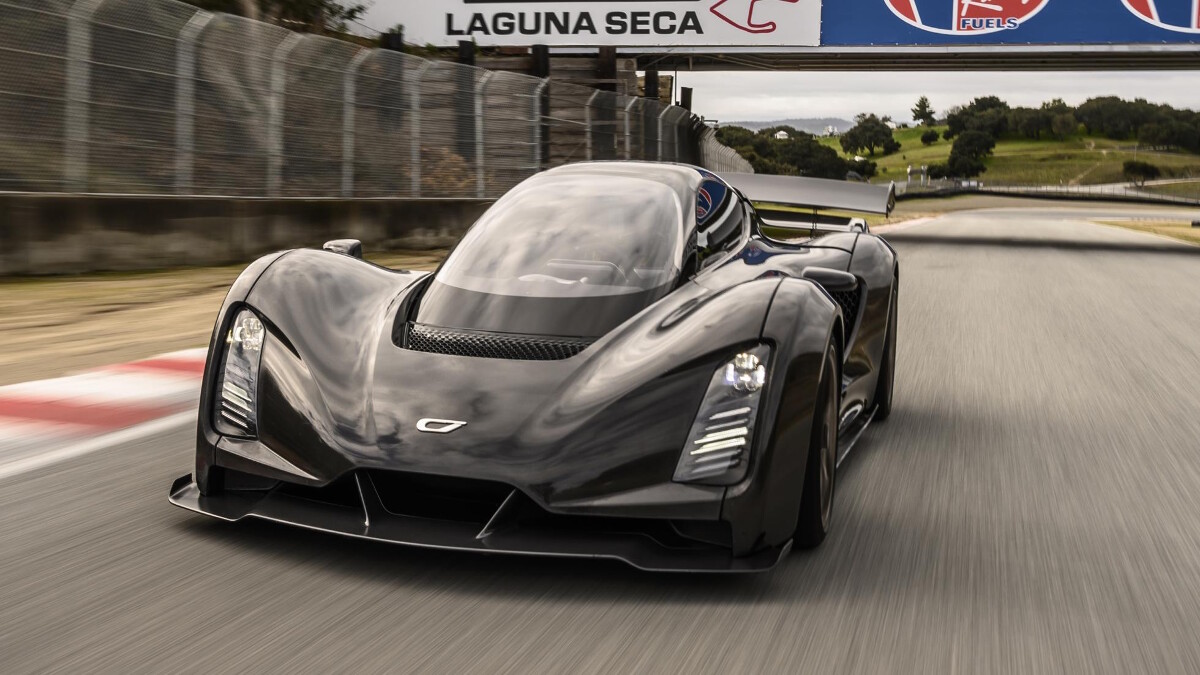 NOTE: This article first appeared on TopGear.com. Minor edits have been made.