Cars come in all different shapes and sizes. Some cost a fortune, while others are dirt-cheap. Some are built to fit in even the tiniest of parking spaces, while others are developed with the intention of towering over everything else on the highway. It all depends on who's buying.
But there's one thing all beloved cars have in common, beneath each one's practicality and market-driven underpinnings: fun. If a car is enjoyable, it's a win in any enthusiast's book.
Daihatsu has the right idea. The Japanese carmaker's theme for the 2019 Tokyo Auto Salon is "a sense of fun for everyone," and the company is displaying a handful of vehicles in line with it.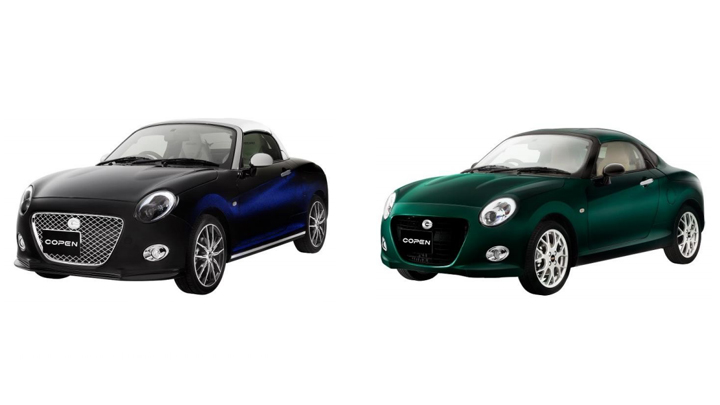 The Copen is a mini sports car available in either convertible or coupe form. The latter is equipped with a carbon-fiber-reinforced plastic hardtop and will be limited to just 200 units. Up front, it looks sort of like a more polished version of the Toyota S-FR concept with its bug-eye headlights and rounded proportions.
ADVERTISEMENT - CONTINUE READING BELOW ↓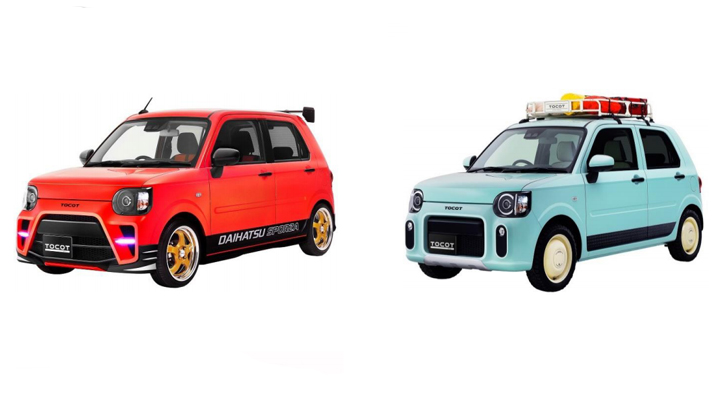 Meanwhile, the Mira Tocot Sporza, Active and Elegant are tiny passenger cars with very different attitudes. The Sporza, with its rear wing, aggressive front-bumper design, and sporty wheels looks like it's appealing to aftermarket nuts, while the Active, with its cleaner styling and roof rack, appears better suited for practical-minded motorists. The Elegant, as the name suggests, comes in a more premium, polished overall package.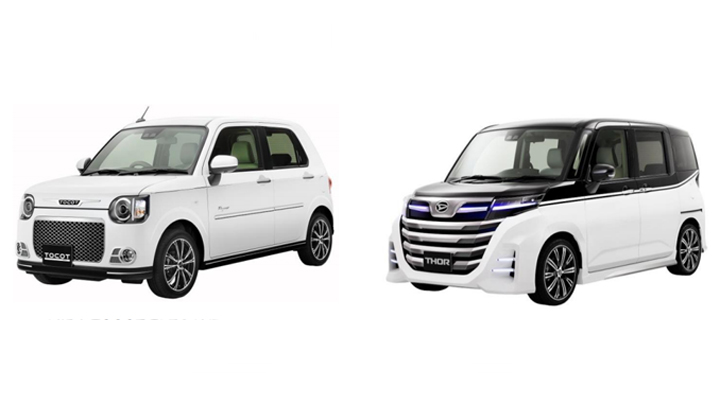 The Thor Custom Premium looks like a premium minivan with an identity crisis, while the Move Canbus Mike Limited Package Beach Cruising (the moniker could use a little tweaking, we know) is aimed at beach bums.
Daihatsu is also showing off a couple of modified commercial vehicles and a '60s race car, among others. Do you think the company's 2019 Tokyo Auto Salon showcase is proof that size doesn't matter?