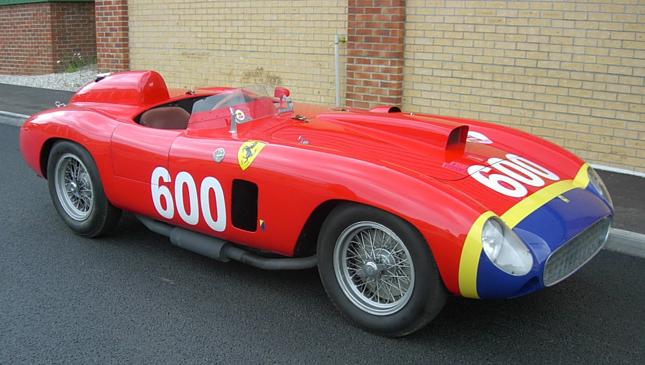 It's no secret that cars aren't exactly the soundest of investments. In fact, it has even been said that a brand-new automobile loses 10% of its value once it leaves the showroom. Of course, there are exceptions. Rowan Atkinson's famous McLaren F1 earned a few million euros when he let go of it despite figuring in a few fender-benders. Then there are classic automobiles that still manage to fetch a pretty penny, despite their age.
One such car is a Ferrari model that paid off handsomely when it was sold at an auction recently. That car was the legendary Ferrari 290MM that had an auction price of (are you ready for this?) $28,000,000 (P1.3 billion)! Yes, you read that right. Once you pick yourself up from the floor, allow us to explain why the car cost that insane amount.
For one thing, this is no ordinary Prancing Horse. One of only four examples ever built, the 1956 race car was made specifically to compete in motor racing. And it did just that--pitting its mettle against equally competitive steeds in the iconic Mille Miglia race in 1956. Apart from taking part and winning this historic battle, the car was driven by the great Juan Manuel Fangio, which for many enthusiasts, is enough to merit such astronomical price tag.
Continue reading below ↓
Recommended Videos
The 290MM with chassis number 0626 was actually owned by car collector Pierre Bardino, and was lovingly christened "indestructible" due to the fact that it never had a single mishap despite being entered in numerous competitions throughout its illustrious career. And it did see a lot of track action, having been with the Scuderia Ferrari team at first, and later being sold to Scuderia Temple Buell where it saw a good number of races in the Americas.
Aside from Fangio, other greats who piloted this beauty were Phil Hill, Peter Collins, Eugenio Castelloti, Wolfgang Von Trips and Luigi Musso. The beastly beauty packed a 3,490cc V12 motor that produced a heady 320hp at 7,200rpm. Even today, this figure is no joke. The 290MM was capable of running with the best of them.
The amount paid for this 290MM is, not surprisingly, the highest sum recorded at the RM Sotheby auction to date. And we're quite sure it will take some time before another car can top this price. Whoever bagged the car is one very lucky (and very wealthy) guy.