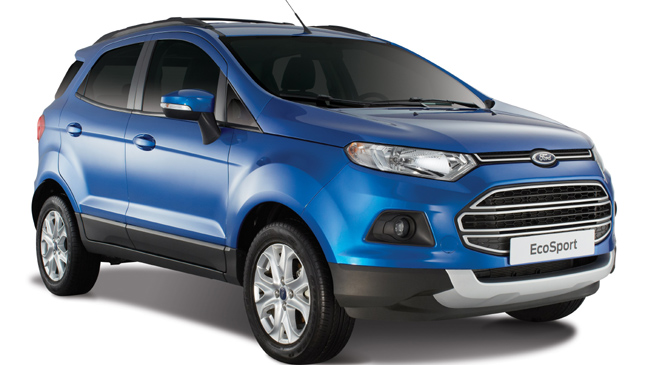 What's the first motoring thing that comes to mind when someone talks about urban environment? Maybe concrete roads, parking lots and traffic congestion? Not much struggle, basically. But sometimes, maneuvering a vehicle in an urban setting can be a challenge in itself, what with all the tight parking spaces, potholes and undisciplined drivers.
When Ford Philippines came out with the EcoSport, it was designed to handily deal with these in-city nuisances, thanks to its relatively small size and general agility. And now Ford is making its versatile urban warrior truly look the part as well, with the new EcoSport with Urban Pack.
This new Urban Pack gives the vehicle a handful of new exterior and interior features and accessories: new rear spoiler, multipurpose roof bars, illuminated scuff plates, front and rear bumper appliqués, and new set of eye-catching sports pedals. These new add-ons endow the EcoSport with a slightly more rugged and sportier urban image, while rear sensors now provide the driver with an easier time parking.
According to Ford Philippines marketing vice president Minnie Valencia-Bustamante, the Urban Pack makes the EcoSport the perfect vehicle for city driving. "The Urban Pack gives the EcoSport Trend added features and a sportier look that make it the perfect SUV companion in the city," she said in a statement. "Premium accessories and proven performance will enable you to take on more adventures."
Continue reading below ↓
Recommended Videos
Ford will be rolling out just 500 units of the EcoSport with Urban Pack, from August to October, so if you're interested, you might want to rush to the showroom. The manual-transmission variant is priced at P845,000, while the automatic-transmission variant can be had for P895,000. This limited EcoSport offering is available in Panther Black, Winning Blue and Frozen White.