Ford really wants in on the video game bandwagon. This time around, it has partnered with Rocket League creators Psyonix. Through this partnership, the carmaker's ever-popular nameplate, the F-150, will be making its debut in the hit video game.
Yes, the photos of the trucks you see here aren't mere concepts. That's the actual in-game design of Ford's truck that we'll see once the vehicle is officially made available.
"It had to be an F-150 but one that fits within Psyonix's extreme virtual world pairing soccer and mayhem," said Ford trucks chief designer Ehab Kaoud. "F-150 is already the most popular truck in the real world, and this F-150 'Rocket League' Edition is poised to be the most popular truck in the gaming world, too. It's 'Built Ford Tough' meets gaming."
Continue reading below ↓
Recommended Videos
The truck will go on sale as an in-game purchase from February 20 to 28. The bundle includes a chairman decal, two full sets of wheels, F-150 Rocket League Edition engine audio, an F-150 boost, and an F-150 player banner.
Ford will also serve as the sponsor of the upcoming Rocket League Championship Series Winter Majors, wherein a special F-150 will appear to repair and prepare the Rocket League pitch in between matches. The carmaker will also sponsor the Ford + Rocket League Freestyle Invitational, where the participant with the best in-game moves and tricks will win a real 2021 Ford F-150.
"As opportunities in gaming continue to grow, we're really looking at this as its own marketing channel," said Ford brand content and alliances strategy manager Scott Denby. "It's the same way you would look at social media or TV and film integration. We're identifying authentic ways to be involved in gaming and to do it in a meaningful way. We want to make sure we're adding to the player communities' experience."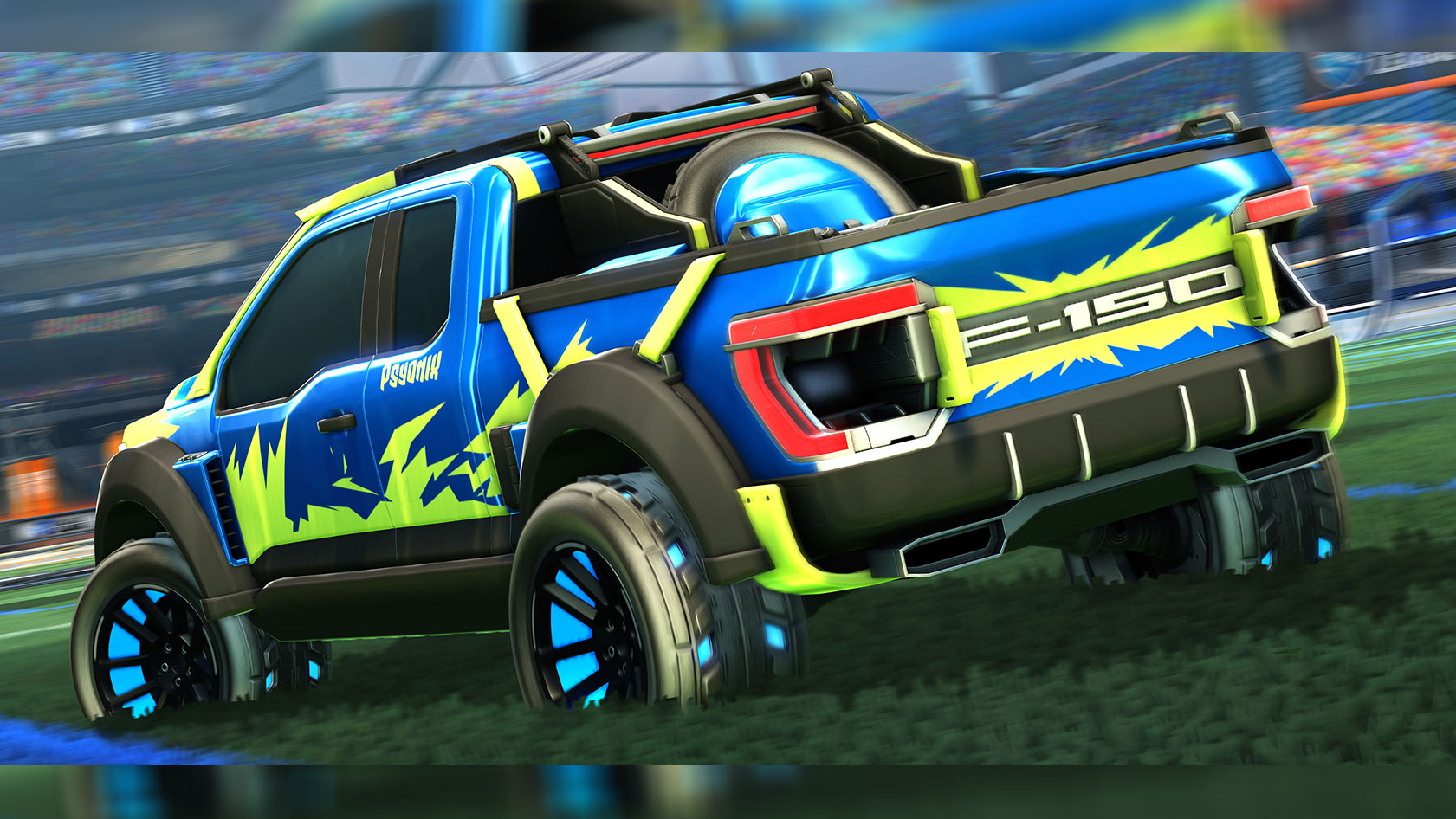 "It's been a great collaborative effort between the Ford and Psyonix teams," said Psyonix vice president and co-studio head Phil Piliero. "We learned about the Built Ford Tough DNA, and Ford embraced the customization of rocket-powered cars, resulting in a true one-of-a-kind Rocket League F-150. We're also excited to welcome Ford as presenting sponsor for the Rocket League Championship Series Winter Majors."
Remember when Ford actually built the 'Team Fordzilla P1' hypercar concept? Well, who knows, maybe it'll end up turning this F-150 into reality, too.