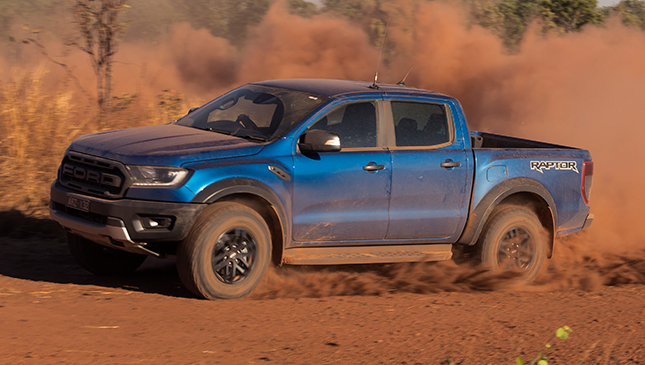 Ford Philippines has announced that it has begun taking reservations for the highly-awaited Ranger Raptor. Our reaction can be trimmed down to three simple words: Take our money.
Of course, a reservation is still just a reservation. The Amercian carmaker has yet to provide an official date of launch for the performance pickup truck, and it has yet to hint at a price point, too. But if you're confident that the Ranger Raptor will fall within your price range, go right ahead and drop by your nearest Ford dealership.
Ford Philippines managing director Bert Lessard says the manufacturer couldn't be more excited to bring the Ranger Raptor to our shores.
Continue reading below ↓
Recommended Videos
"The Ranger Raptor is bringing to life our unparalleled truck expertise at Ford. All over the world, it continues to generate a lot of interest, and in the Philippines, we're equally excited to be working with our Ford dealers to begin accepting reservations," Lessard said in a statement.
"The excitement towards the Ranger Raptor is definitely gaining ground, so we would like to invite all enthusiasts to visit a Ford dealership to make an advanced booking. After all, there are no better pickup truck specialists than our Ford dealers who will take time to talk about trucks to interested customers," the executive added.
Well, you heard him. Have your wallets and checkbooks ready for when Ford Philippines reveals the Ranger Raptor's price tag. We'll announce it as soon as the company makes it official.
We've driven it in Australia have to say its capabilities and ride comfort will definitely surprise buyers. So, are you ready to push the Raptor's suspension to its limits on Philippine roads?