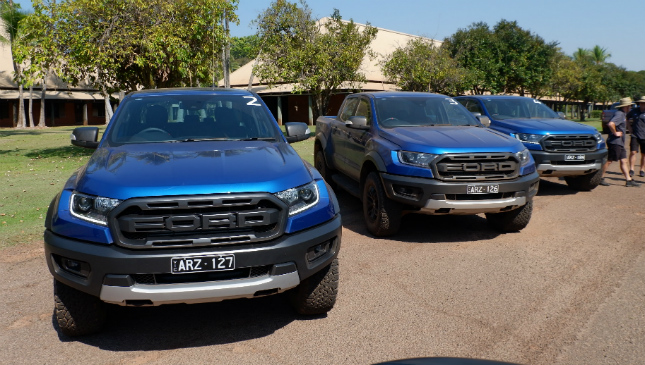 The Ford Ranger Raptor is nearly upon us. To further whet your appetites for the much-awaited pickup, here are six tidbits you might find interesting: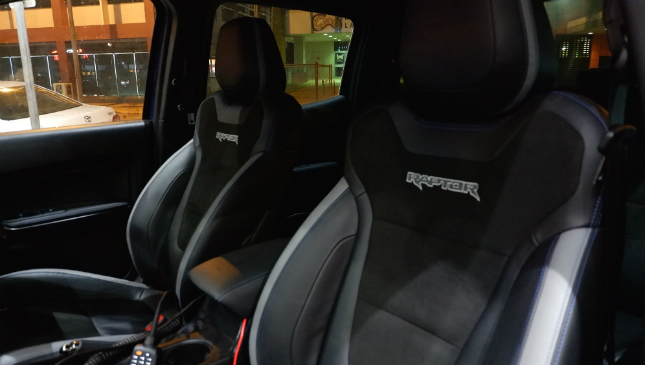 Continue reading below ↓
Recommended Videos
1) It has comfy bucket seats.
Unusual for a pickup, the Raptor comes with racing-style bucket seats for the driver and front passenger. This is to keep you in place if you're doing some quick off-roading. From our quick drive in Australia, we can tell you that these seats are both functional and comfortable.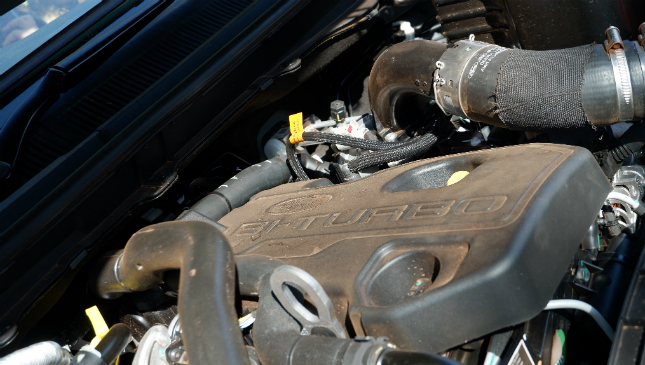 2) It's a big pickup, but its engine is actually small.
The Raptor sports a small engine, at least when compared to the regular Ranger. The powertrain is a 2.0-liter diesel, but it's equipped with two turbos, giving it a total output of 211hp and 500Nm. In our first impressions story, we noted that there's about a full second or two of turbo lag in the lower revs before it gets going. Once it does, though, the results are pretty impressive.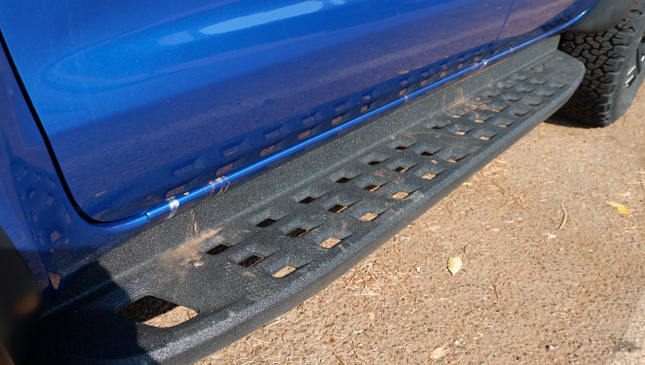 3) The stepboards have holes in them, but they serve a purpose.
The stepboards on the Raptor are perforated with holes all along the surface. At first, it might look like an aesthetic choice, but it's more than that. A Ford designer explained that the holes are there to help remove dirt and debris from your shoes before you climb in the cabin. Subtle, but just right for the pickup's off-road tendencies.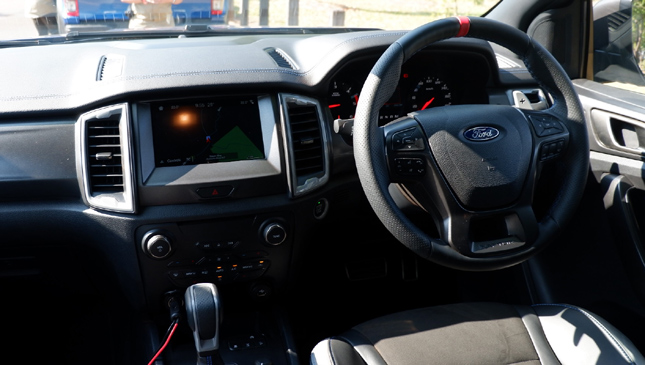 4) The red line on the steering wheel is there for a reason, too.
Speaking of design cues, the Raptor's tiller has a red marker at the 12 o'clock position. This is a visual cue to remind you which way is straight when the wheel is moving rapidly to and fro. Again, it's a small touch, but one that reminds you of the Raptor's capabilities.
5) There's only one way to shift now.
Previous Ranger models with automatic transmissions allowed you to change gears in one of two ways: using the shifter, or by toggling the paddles behind the wheel. In the Raptor, only the paddles remain, this time in a bigger design made of magnesium. There are 10 gears to row through, so you may end up using them a lot.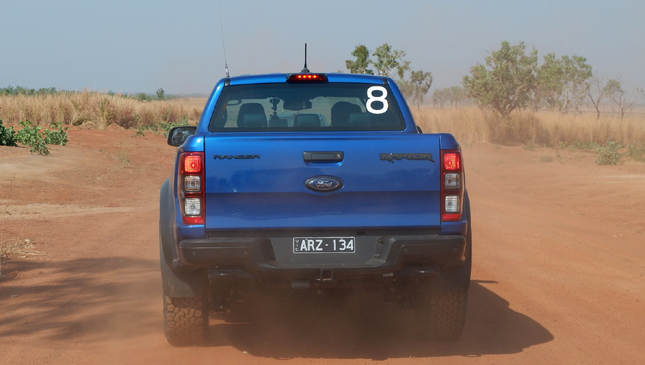 6) It comes with a Baja mode setting.
The Raptor, like the regular Ranger and the Everest, comes equipped with Ford's Terrain Management System. One of the settings onboard is Baja mode, named after the famous rally grounds in Mexico. In this mode, electronic assistance systems are turned down to give you more freedom to let loose. The gears are also held down longer, and the pickup downshifts "more aggressively."