The Ford Bronco is back! No, we're not talking about the upcoming Ranger-based 2020 Bronco. We're talking about the return of the iconic first-generation Bronco. The best part? It's going to be brand-new.

The company responsible for bringing back this 4x4 icon is Gateway Bronco, an Illinois-based restoration firm that specializes in restoring and modifying classic Broncos. According to a report by AutoClassics, the company will be building brand-new, Ford-licensed first-generation Broncos, essentially making them sort of official replica vehicles.
Gateway Bronco CEO Seth Burgett said: "We're honored to be recognized by Ford Motor Company and consider this license agreement a tremendous privilege."
He also talked about working thoroughly to serve and protect the Ford brand, as well as strengthening his company's relationship with the Dearborn-based carmaker.

While its reproduction body might look like something straight out of the '60s at first glance, this Bronco's mechanicals are modern. No carbureted pushrod V8 under the hood; all units produced will be powered by a modern 5.0-liter DOHC Ti-VCT Coyote V8 mated to a six-speed automatic transmission. Upgraded front and rear suspension should improve both handling and comfort. While very little details were given about the licensed Broncos, it will most likely get the same Wilwood four-wheel disc brakes found on the company's recent restomod builds.
Continue reading below ↓
Recommended Videos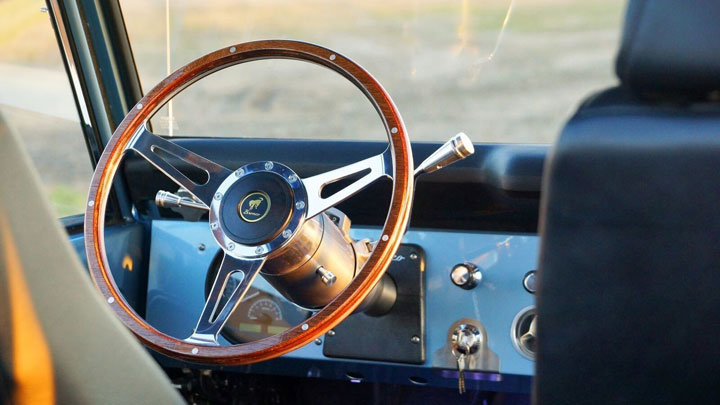 Gateway Bronco can produce between two to four vehicles a month. These low-volume handcrafted 4x4s won't be cheap: Prices are expected to range from $120,000 (about P6.3 million) to $180,000 (about P9.5 million). Like a proper new car, each one will come with a five-year warranty.

Here's a quick refresher on the first-generation Bronco: It was unveiled in late 1965 for the 1966 model year, and only received minimal upgrades until production ended in 1977. It was basic, rugged, capable, and compact, with a wheelbase that measured only 2,337mm. Its main rivals included the International Scout, the Jeep CJ, and the Toyota Land Cruiser FJ40. It was initially offered with an in-line-six engine, with the more desirable V8 following shortly after. All first-gen Broncos were offered with standard four-wheel drive.

Even if the original SUV has been out of production for 41  years, it's still as popular as ever, particularly in the United States. There are uncut originals, restomods, heavily modified rock crawlers, and now licensed brand-new replicas. In a way, it has become the classic Mustang of off-roaders.

Would you guys spend Range Rover money for a rare Bronco? Let us know what you think.