Ford vs. Chevrolet. It's as tribal as motoring rivalries get--especially when it comes to pickup trucks. In fact, it's a civil war.
Over to Texas and the stable of Hennessey Performance to even up the stakes. Having already forged a tuned, six-wheeled version of the Ford Raptor (neatly titled VelociRaptor) John Hennessey and co. have turned their super-unleaded intentions to the latest Chevrolet Silverado Trail Boss Z71.
A superb car name already, but even that's been enhanced. Now with six-wheel drive, a supercharged V8 and eight-inch lift kit, you're looking at the Goliath 6x6. There's a new mega-truck in town, folks.
John explains "As with anything from Hennessey, the first order of business is adding more power." And then adding a ton more, until there's more power than the wheels know what to do with. So you add more wheels too, it appears.
"These are very exclusive and unique vehicles that make a huge statement anywhere our clients go--whether it's Rodeo Drive or the sand dunes of the Sahara Desert," says Hennessey. Wherever they go, and whether or not they need roads, it won't be taking them long to get there. Here's why.
ADVERTISEMENT - CONTINUE READING BELOW ↓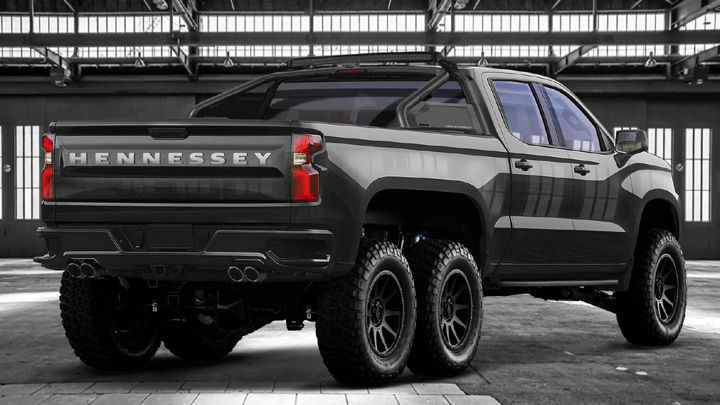 Bolted to the 6.2-liter factory V8 motor is a 2.9-liter supercharger wound up to 7psi of boost. Breathing out through a stainless steel sports exhaust, the HPE700 package develops a colossal 705hp and 915Nm. Hennessey predicts 0-96kph will happen "in the mid-four second range." Presumably on any terrain yet charted by mankind.
ADVERTISEMENT - CONTINUE READING BELOW ↓
Recommended Videos
Thrown in are 37-inch off-road tires by BFGoodrich, LED lights, large-font Hennessey graphics (honestly, what else could this thing be?) and, worryingly, a rollbar upgrade. Keep it shiny side up and Hennessey will include a 36,000-mile, three-year warranty. Yep, this 705hp piece of pseudo-military chic ought to outlast your iPhone.
Now, the price for such a behemoth is not insubstantial: It's $375,000 (P20 million). Only 24 will be made, but should you fancy one-upping your 23 fellow owners, Hennessey says it will offer an 808hp engine upgrade and a truck bed that could host Olympic diving. Cars come no more absurd. Two-car garage with a Venom F5, anyone?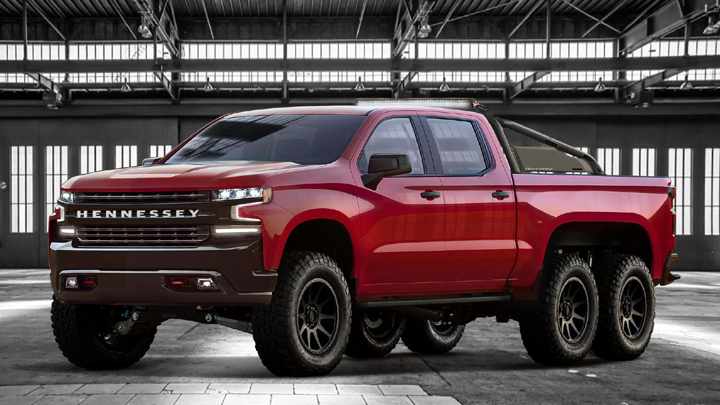 ADVERTISEMENT - CONTINUE READING BELOW ↓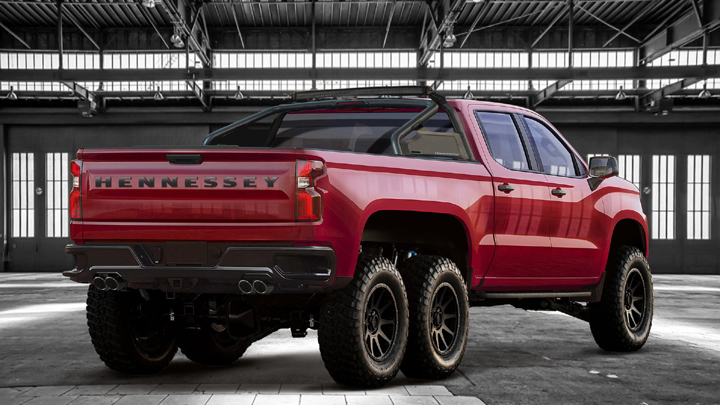 NOTE: This article first appeared on TopGear.com. Minor edits have been made.