Lot number 149. That's what you'll need to remember if you find yourself popping down to Barrett-Jackson's Las Vegas Auction next month.
That's because the corresponding car is the madness you see above. The keen-eyed among you will notice that this isn't your standard Mazda MX-5—mainly because there's a whopping great 6.2-liter Hellcat V8 sticking out of the bonnet.
This thing really is bonkers. We don't know any exact figures, but the Hellcat crate engine was available to buy off the shelf for $19,530 (around P1.02 million)—complete with its 707hp and 880Nm of torque. If the current owner has fettled it to produce any more in this baby roadster, we would seriously suggest they take a sit down for a moment.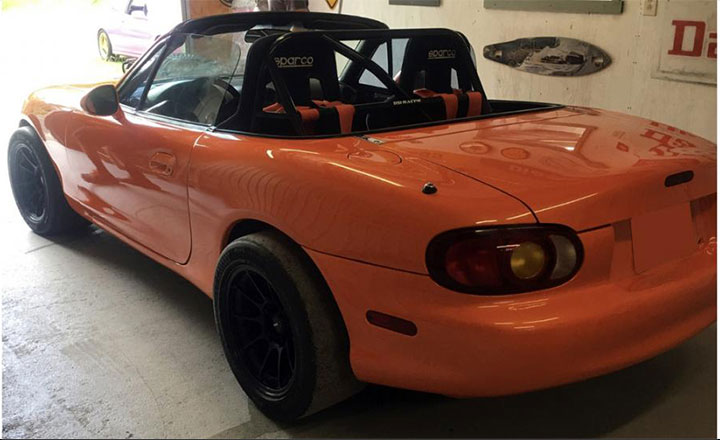 Elsewhere in the very orange MX-5 (or Miata, given that it lives in the US of A), the brakes, suspension, radiator and rear diff have all been upgraded. Oh, and for everyone longing for a manual sports car, the "Hell Kitty" has a six-speeder connected to that mega engine.
Thankfully, on the inside there's a racing roll cage that'll still fit under a removable hardtop roof, as well as a Sparco steering wheel and set of racing seats with harnesses. They could come in handy.
Like the idea of a not-so-subtle 700hp+ MX-5? It'll go under the hammer with no reserve in early October. Just make sure you leave enough money in the budget for some spare rear tires…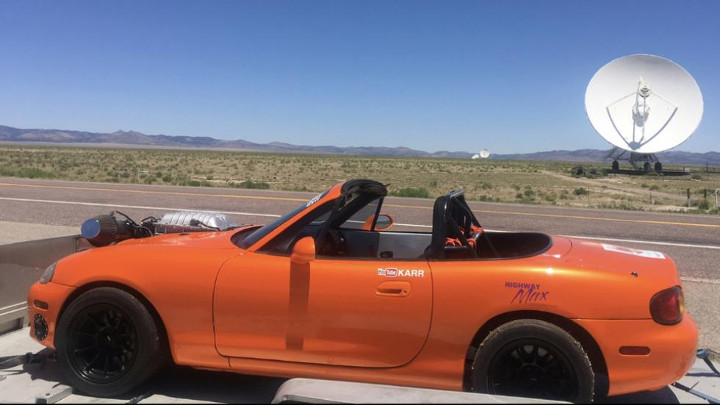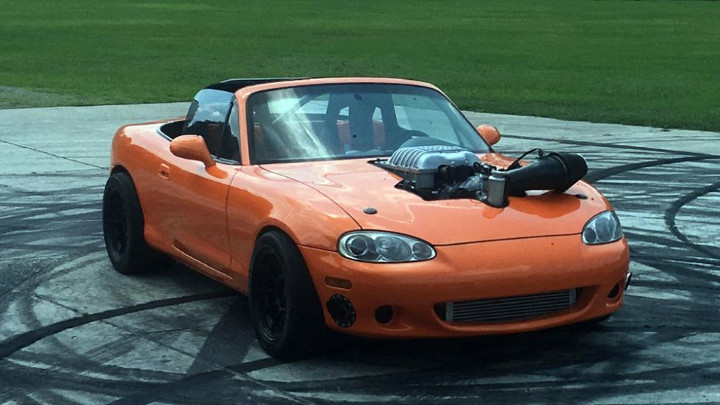 NOTE: This article first appeared on TopGear.com. Minor edits have been made.