Hennessey Performance Engineering has announced that a car has gone really quite fast indeed. No surprise, given the company's history, but a significant one here: It's the first mid-engined Chevrolet Corvette C8, which has managed 330.1kph or 205.1mph.
Indeed, the company has fine form in helping Corvettes breach the magic double-ton miles-per-hour marker; the last time was in 2013, when a 700hp HPE C7 'Vette did 200.6mph (322.8kph). Hennessey wasted little time in getting the new C8—launched in summer last year—quite literally up to speed.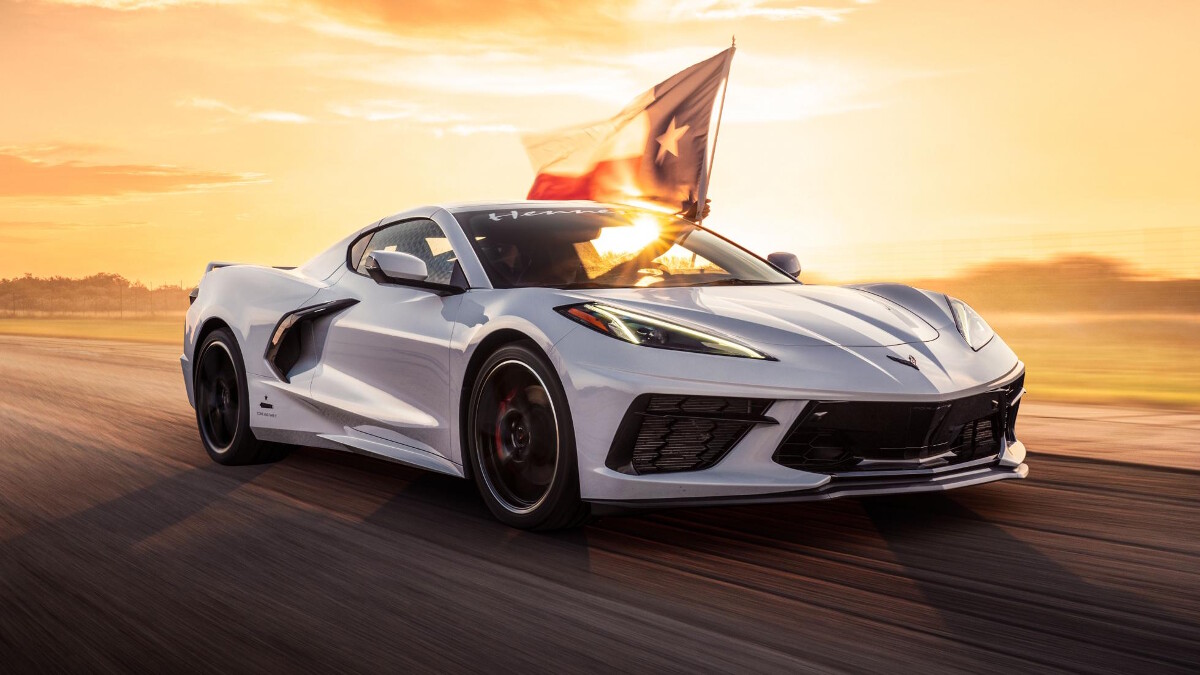 The team picked up the brand-new C8 in March this year, and quickly bolted on a stainless-steel exhaust—better sound, slightly more power—and a nitrous oxide system to boost overall power of the new mid-engined 'Vette to 650hp. Remember: As standard, the new supercar produces 495hp.
Continue reading below ↓
Recommended Videos
And lo, on May 8, 15-time SCCA National Champion and former GM performance director John Heinricy strapped himself into the tuned Corvette, aimed at a distant point on the Continental Tire Proving Grounds oval in Texas, and gunned it.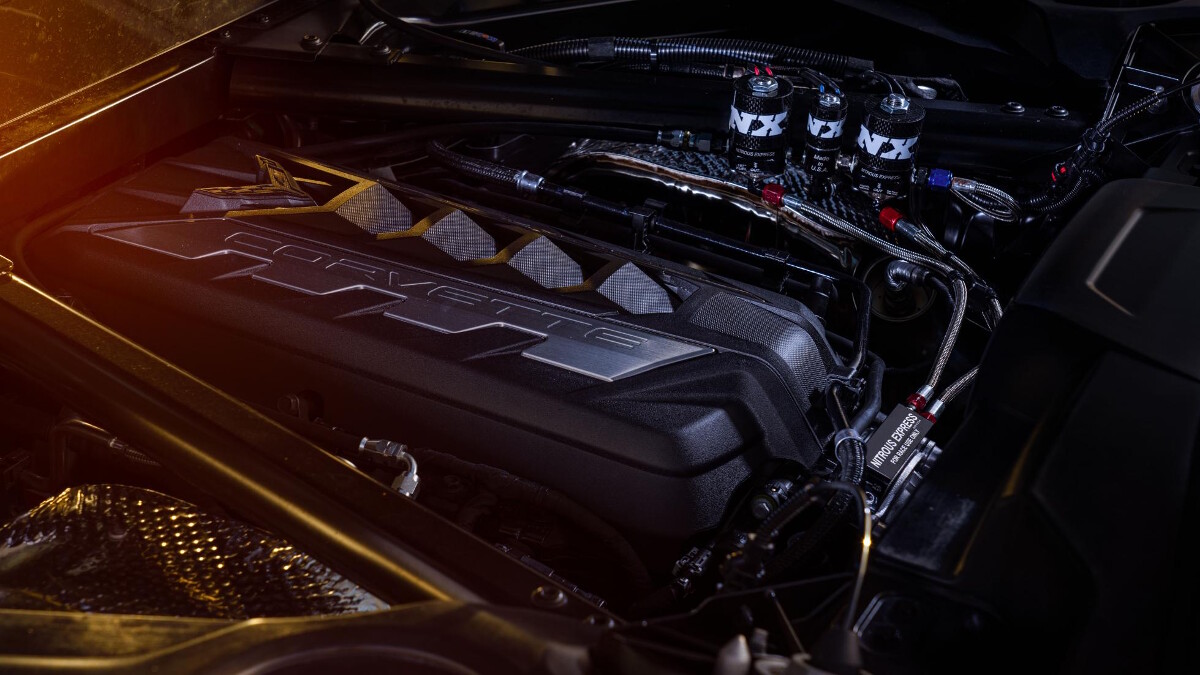 Moments later, the current chief engineer of Hennessey's Venom F5 program hit 205.1mph. "We've been doing some validation testing and thought that a run over 200mph would be the ultimate test of performance and durability for our new exhaust system," explains boss John Hennessey. "We are very pleased with the results and we will be releasing our C8 exhaust upgrade in the very near future."
That's right—part of this speed test was to test an exhaust upgrade. Soon, we'll see a full twin-turbo system available for C8 owners, as well as upgraded brakes, suspension and carbon fibre body components.
Watch the full run below: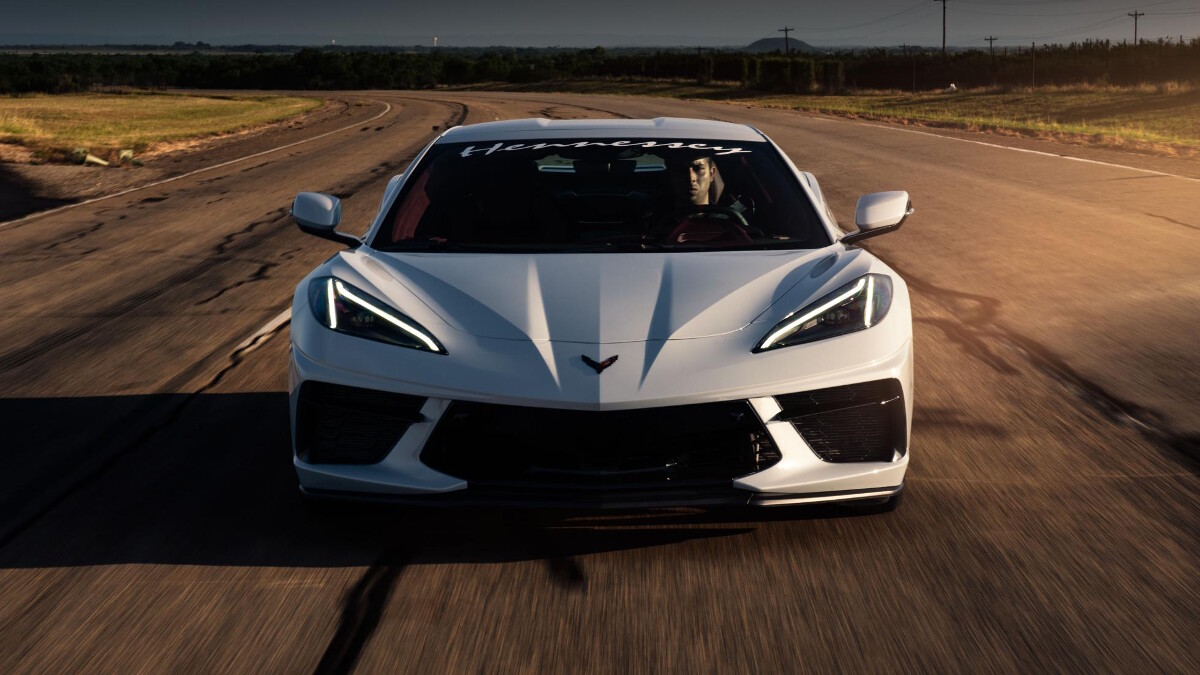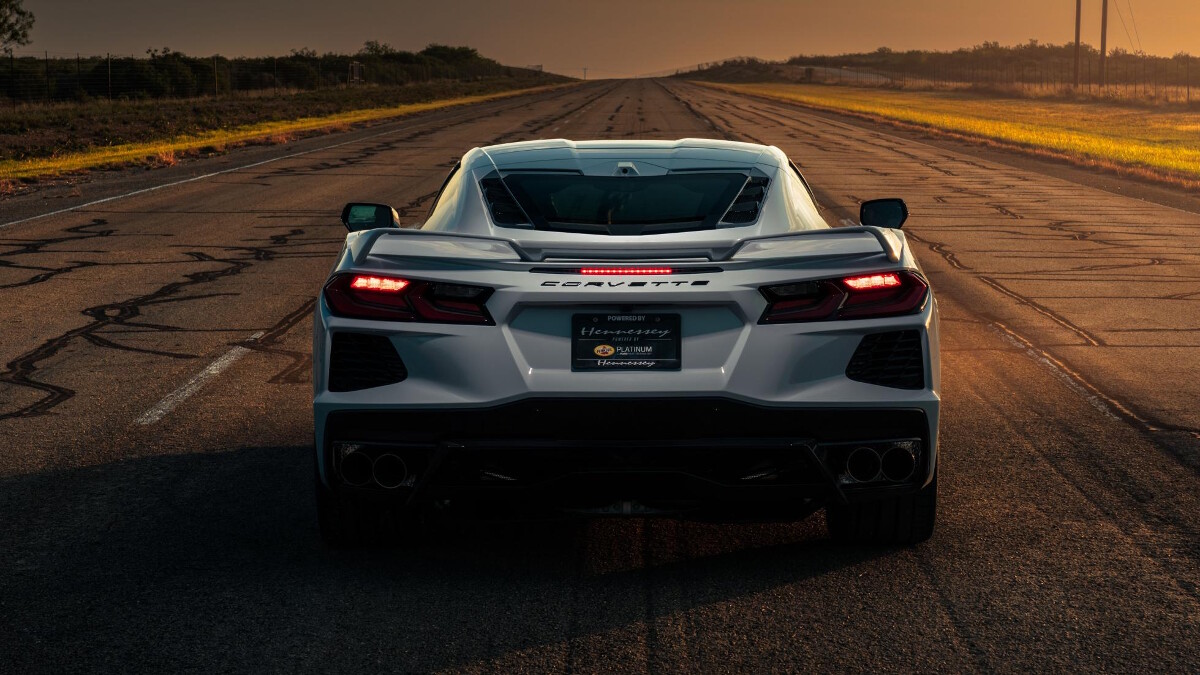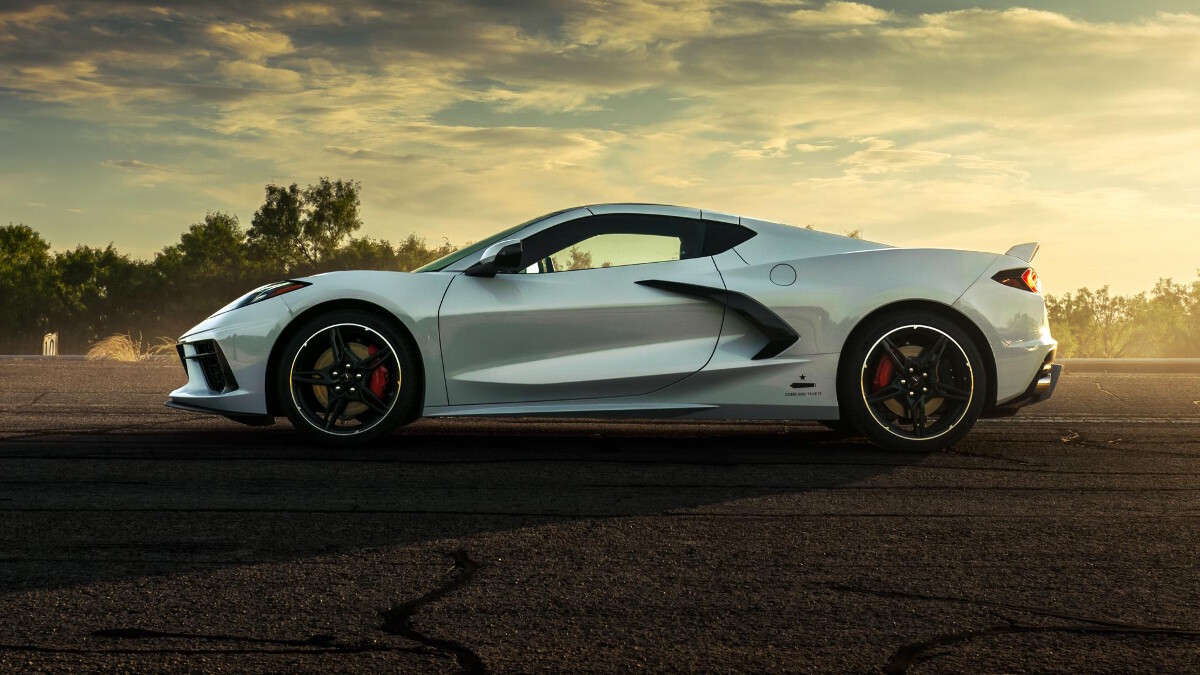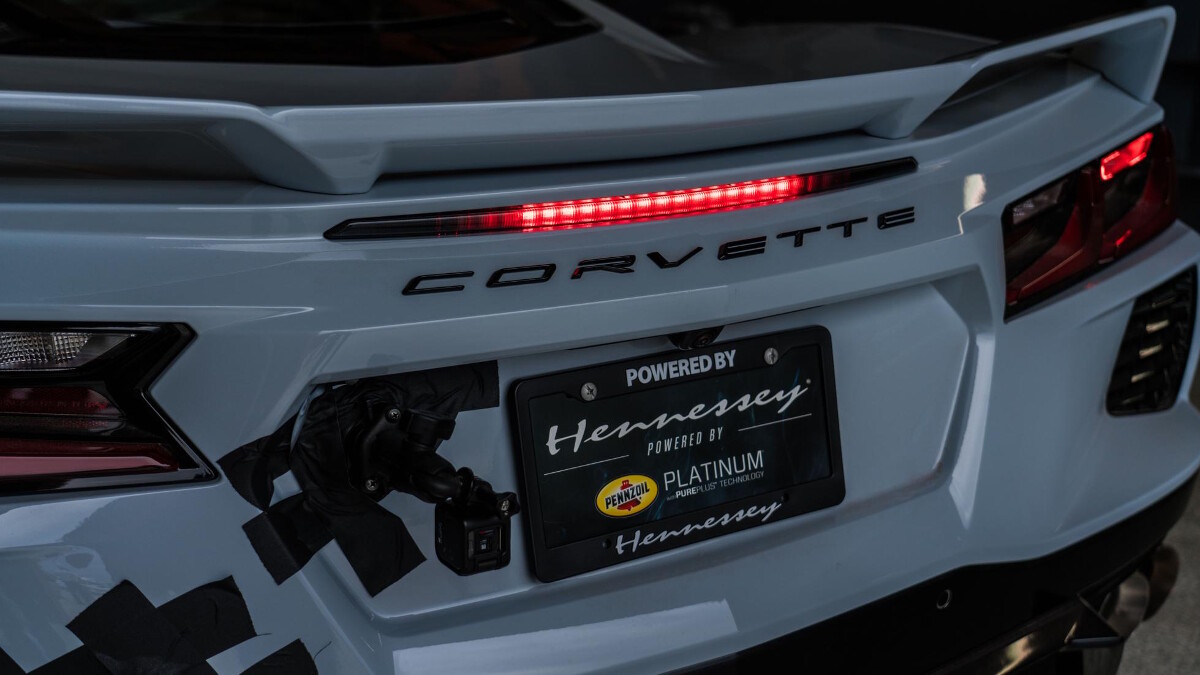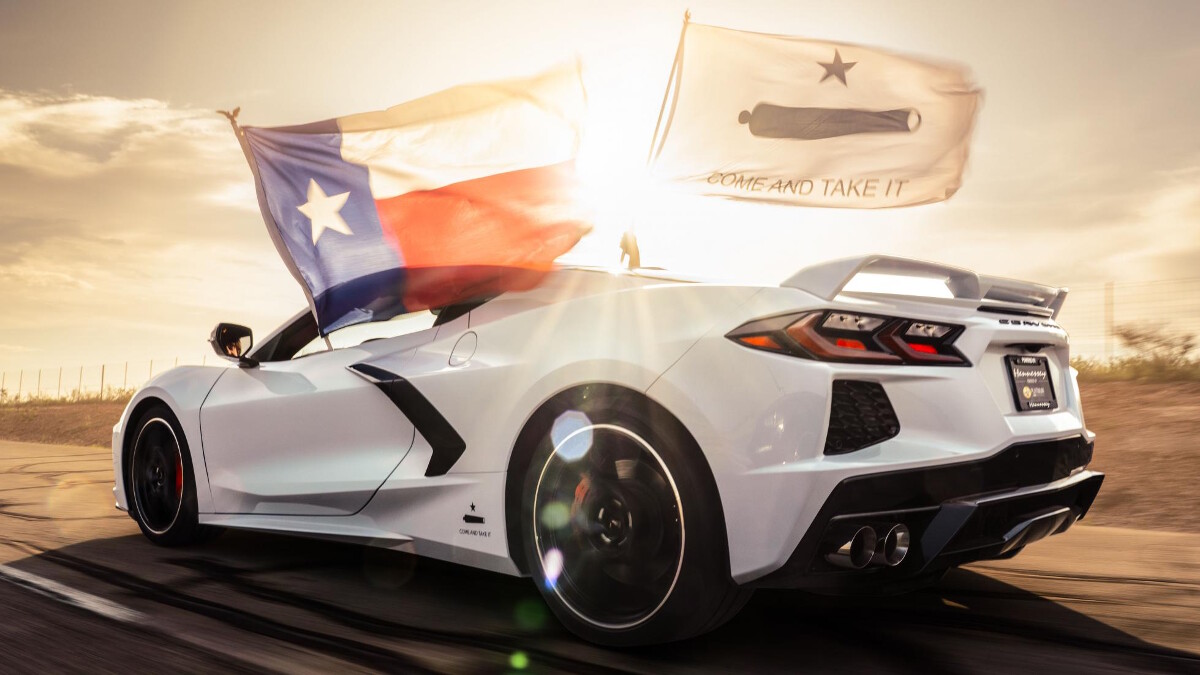 NOTE: This article first appeared on TopGear.com. Minor edits have been made.