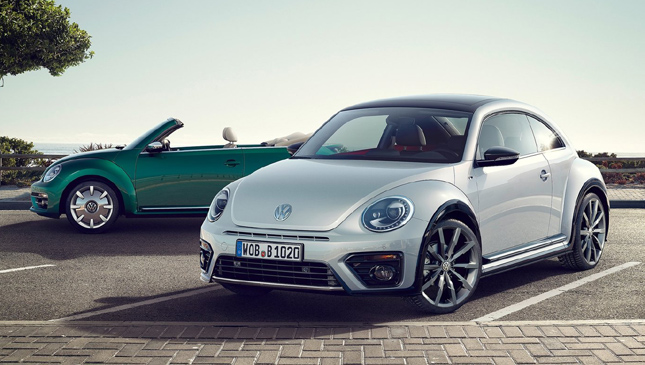 There's no denying the timeless appeal of the Volkswagen Beetle. Despite the onset of new models from the German automaker, car lovers will always remain fond of the Bug's unmistakable shape.
Still, no matter how well-loved a car is, it still needs to undergo a refresh every now and then. The latest iteration of the VW stalwart sports one, courtesy of a couple of cosmetic changes here and there as well as a few new trims.
New bumpers grace the front and rear sections of the Basic, Design and R-Line variants. Tinted rear LED lights give the car a sportier vibe, while 17-inch Philadelphia and 18-inch Ravenna wheels complete the look. Plus, a few new colors are now on offer, including White Silver Metallic and Bottle Green Metallic.
Available either as a coupe or a convertible, the updated Beetle also gets a few tweaks inside the cabin. The instrument lighting is now brighter. There are also new upholstery choices, as well as more individualization schemes, such as a body-color motif on the center console. Speaking of options, the Black Style Package (just like the one on the Scirocco we featured a few weeks back) paints the roof, wheels and mirror caps in the glossy dark stuff.
ADVERTISEMENT - CONTINUE READING BELOW ↓
If black isn't your thing, there are more trims to choose from. The aforementioned R-Line makes its way to the interior via R-Line logos on the headrests and sill moldings. The seats, meanwhile, are clad in either Kyalami or Vienna leather. Each one goes nicely with the R-Line sports steering wheel.
Apart from the R-Line, the Beetle can be ordered in other trim levels such as the AllStar and Exclusive packages. The AllStar is distinguished by its 17-inch Linas alloy wheels, sill moldings with AllStar lettering, dual-zone Climatronic air-conditioning, and the Beetle compartment, among others.
The Beetle Exclusive, on the other hand, receives black machined surface wheels, more black on the dashboard, and silver sills with Volkswagen Exclusive lettering. Finally, Nappa leather with cooling properties help keep the cabin free from the summer heat.
The most individual model in the Beetle range has to be the Denim line. Based on the original Jeans Beetle of 1974, this version is a nod to the world's favorite clothing material with its Stonewashed Blue Metallic paintwork, 17-inch Dark Graphite Circle alloy wheels, and a jeans-colored roof for the convertible version. Aluminum Blue adorns the dashpad, while the seats are set in the same hue. There are even seat pockets that look just like the one found on your favorite pair of jeans.
ADVERTISEMENT - CONTINUE READING BELOW ↓
Recommended Videos
Like it?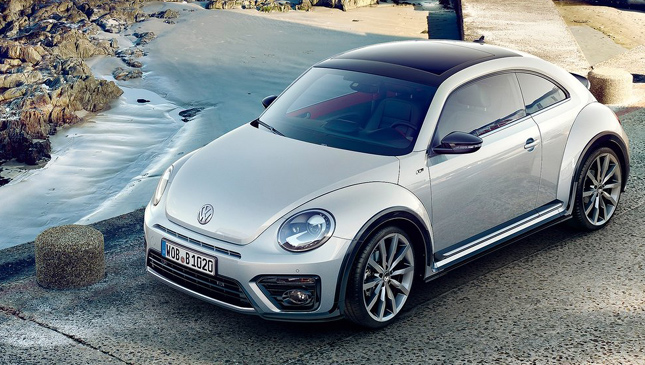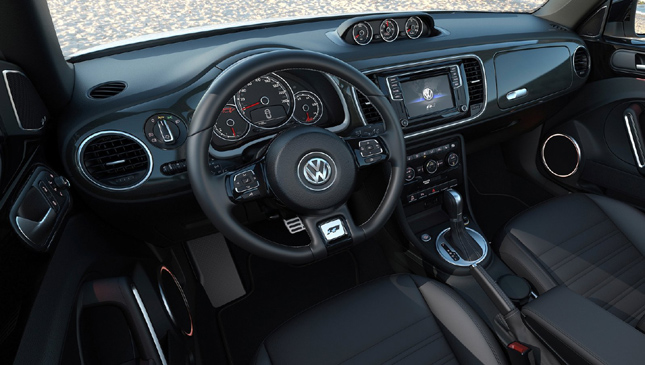 ADVERTISEMENT - CONTINUE READING BELOW ↓