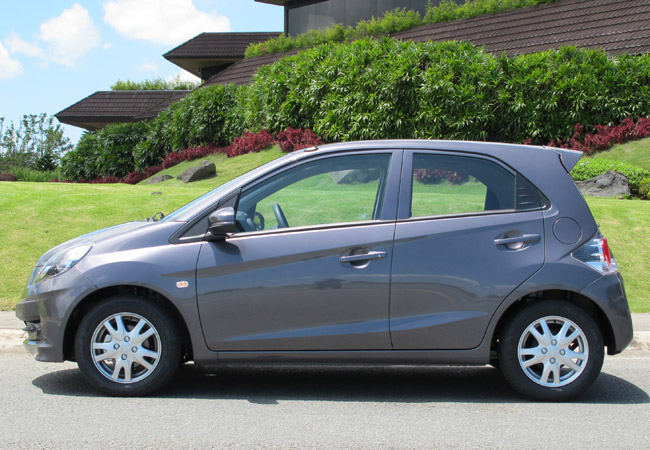 Many of you are already waiting for the soon-to-be-launched mini-sized twin models of Honda Cars Philippines: the Brio mini hatchback and the Brio Amaze mini sedan. We've already given you a preview or first impressions from our recent short driving experience with the two, and we've also shared with you the variants for both models.
To quote from our previous story:
The Brio will have two grades: a top one and a mid-level one. Both these Brio grades will be available with a five-speed automatic and a five-speed manual transmission.
The Brio Amaze, on the other hand, will have three grades: top, mid-level and base. The top grade will be offered with both automatic and manual transmissions; the mid-level grade will only have an automatic transmission; and the base grade will be equipped with a manual transmission.
Both the Brio and the Brio Amaze will be equipped with the same 1.3-liter i-VTEC gasoline powerplant from the second-generation Jazz.
So now the question: How much will these cute cars sell for?
The official prices have not been finalized as you read this, but a source inside Honda has shared with us the provisional price range for both cars: P600,000 to P700,000 for the Brio, and P650,000 to P750,000 for the Brio Amaze. Yep, the sedan will cost some P50,000 more than the hatchback.
Continue reading below ↓
Recommended Videos
Knowing these ballpark figures now, do you think the Brio and the Brio Amaze will sell like hotcakes?
Photo by Vernon B. Sarne