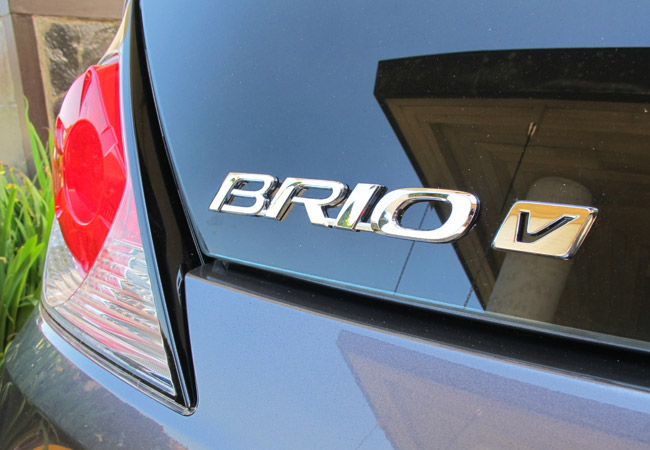 Honda Cars Philippines president Toshio Kuwahara has already revealed to TopGear.com.ph what the variants of the Brio mini hatchback and the Brio Amaze mini sedan are.
According to the Japanese executive, the Brio will have two grades: a top one (which we drove yesterday) and a mid-level one. Both these Brio grades will be available with a five-speed automatic and a five-speed manual transmission.
The Brio Amaze, on the other hand, will have three grades: top, mid-level and base. The top grade will be offered with both automatic and manual transmissions; the mid-level grade will only have an automatic transmission; and the base grade will be equipped with a manual transmission.
"The base variant of the Brio Amaze will be aimed at fleet clients like pharmaceutical companies," Kuwahara told us.
How many units of the two small cars is Honda expecting to sell in our market?
"The mini class, which includes the Wigo, the Mirage and the i10 among others, sells around 3,000 units a month," Kuwahara pointed out. "We don't really have a sales target for now, but the Brio and the Brio Amaze will probably sell 10% of that total."
That means Honda is expecting to sell 300 units of the Brio and the Brio Amaze per month in the Philippines--combined, not individually. We told Kuwahara that the figure is too small and modest.
"We are a newcomer in this segment," he replied. "It's better to be humble."
Too humble, we think.