Ford—a staple of the US police force. American law enfrocement personnel have been catching bad guys with the company's pursuit vehicles for years now, and looking good while doing so. Countless cop shows and car-chase compilations will attest to this.
Now, they'll be apprehending perps with less impact on the envrionment, too, thanks to the addition of a hybrid SUV to police fleets across the country.
The all-new Ford Police Interceptor Utility hopes to build on the carmaker's successful partnership with US law enforcement, while at the same time saving department—and taxpayer—money via its hybrid all-wheel-drive powertrain.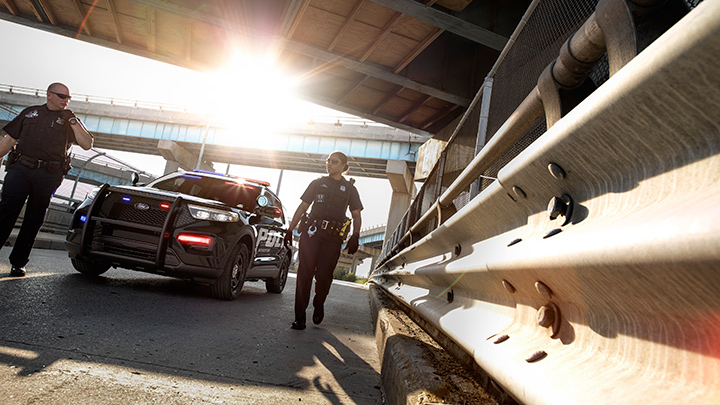 ADVERTISEMENT - CONTINUE READING BELOW ↓
It packs a 3.3-liter engine and a lithium-ion battery, and is projected to average about 10km/L—a significant 41% improvement in fuel consumption over its predecessor. All in all, each vehicle is expected to cut between $3,500 and $5,700 in fuel costs annually. If those figures were applied to each current Police Interceptor Utility sold in 2017, it would amount to between $118 million (P6 billion) and $193 million (P10 billion) in savings. That's not chump change, by any means.
The more efficient setup doesn't mean performance has been compromised, either. The hybrid SUV's 0-60mph (0-97kph) improves by 1.1sec and 0-100mph (0-161kph) by 4.7sec. It also comes equipped with the latest tech: Police Perimeter Alert sensors that can detect threatening behavior nearby, and Ford Telematics and Pre-Collision Assist with automatic emergency braking, among others.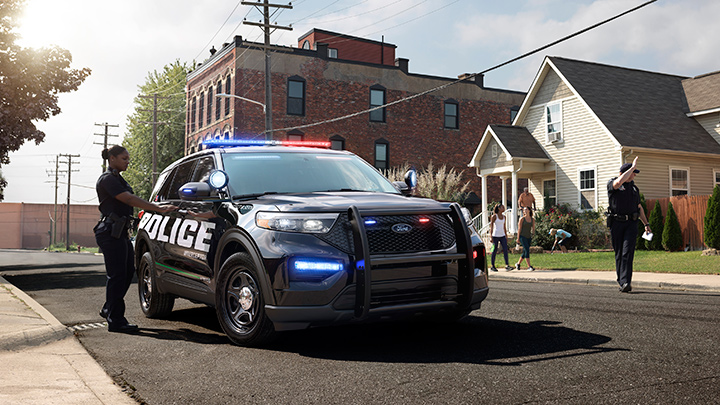 "Our Police Interceptor Utility's standard hybrid powertrain provides the potential for significant fuel savings with improved performance and no tradeoffs in safety or interior passenger or cargo space," said Stephen Tyler, Ford police brand marketing manager. "It's a win-win-win formula for law enforcement."
And it's a win for the environment, too.