Concept vehicles that look one or two tweaks away from being put into production are always worth appreciating. The more plausible these cars look, the closer the public pay attention—and the Hyundai Vision T definitely falls under this category.
Unveiled at the 2019 Los Angeles Auto Show, the Vision T sits in between the all-new Santa Fe and the larger Palisade in terms of size (4,610mm long, 2014mm wide, and 1,704mm tall, with a 2,804mm wheelbase). This isn't a small SUV by any means, but designers have done a bang-up job making this thing look more compact than its dimensions on paper.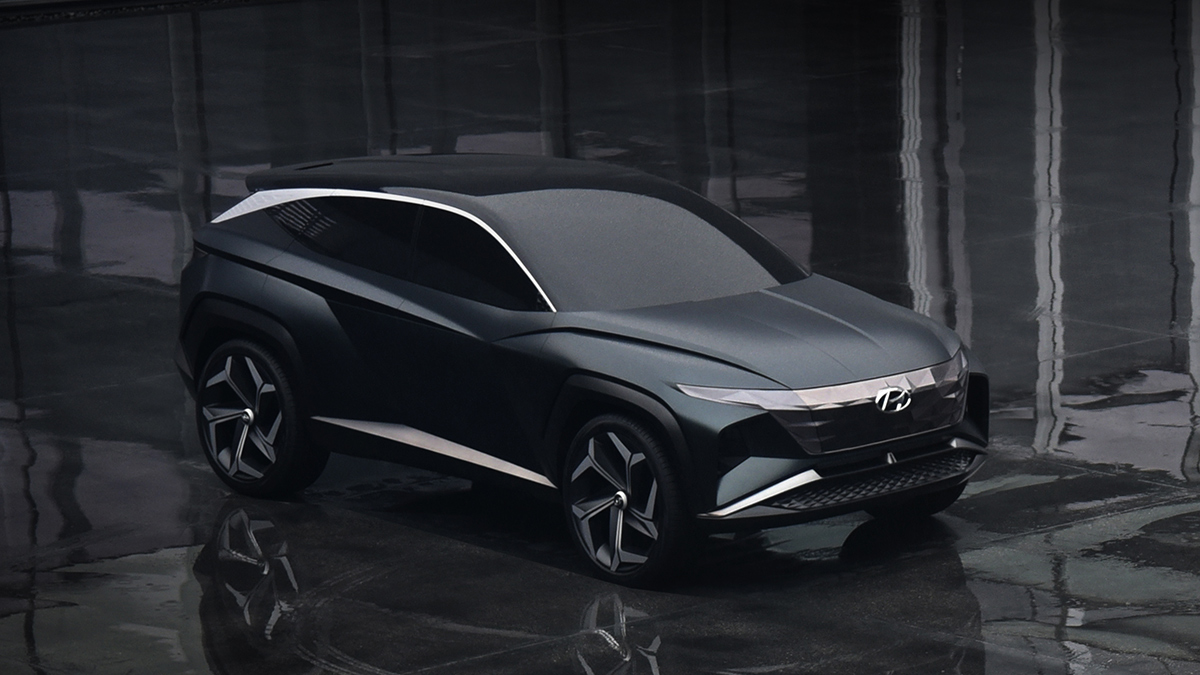 Continue reading below ↓
Recommended Videos
The alloy wheels are oversized, and the character lines are over-pronounced, but aside from those observations, this concept looks like something that'll fit right in on public roads a couple of years from now.
We're particularly impressed with how seamless the front end looks. Here, you'll find one of the most interesting bits about the exterior: a new 'Parametric Air Shutter' grille design. This component sits in between a pair of hidden integrated headlights, and individual 'cells' open and close in sequence to optimize airflow and aerodynamics. All cells close whenever the car is stationary.
The tail is just as well-designed. With the rear wheels' large fenders, the back end is relatively more muscular compared to the front, and it features four-unit taillamps (or single-unit ones separated by trim?) joined together by a thin sliver of red light.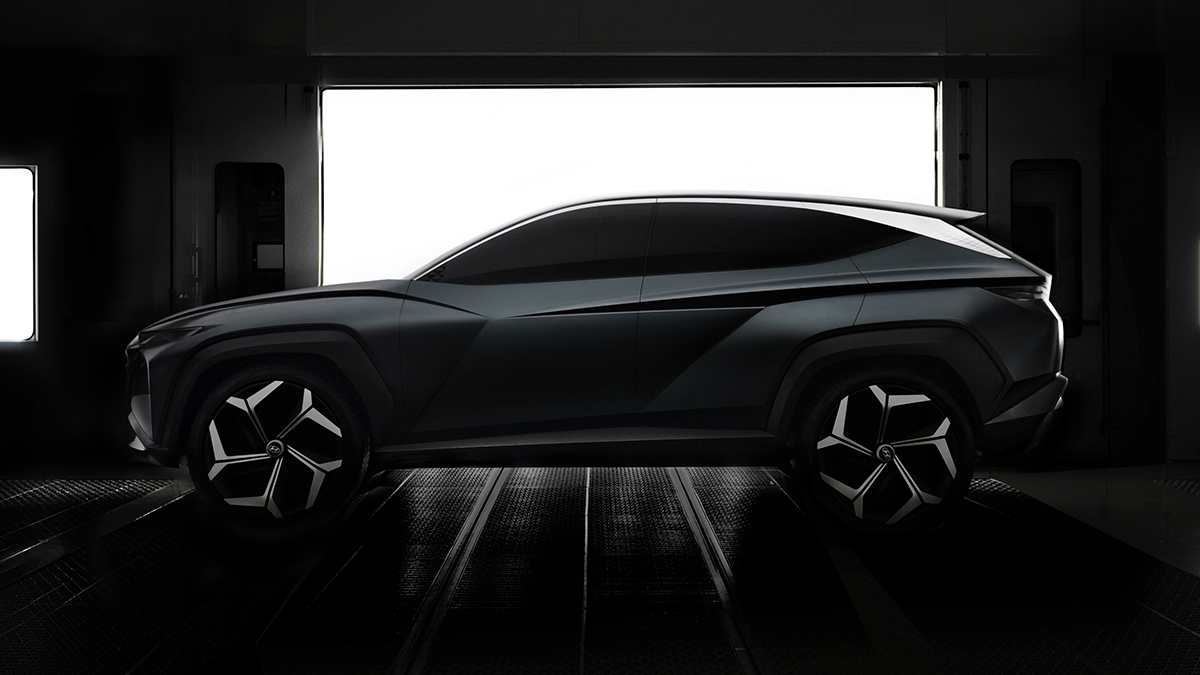 No powertrain or performance details yet, but since the Korean car manufacturer is labeling the Vision T as an evolution of the brand's Sensuous Sportiness global design language, we wouldn't be surprised it future Hyundai SUVs adopt some of the styling cues you see here.
Would you mind if the next-generation Tucson looked similar to this?