The Willys Jeep, the Toyota FJ40, the Mercedes-Benz G-Wagen, the Land Rover Series I, and…the Ineos Grenadier?
At first glance, you may find the image above somewhat sacrilegious. A relatively unknown newcomer planting itself in the middle of a photo alongside off-roading's greatest hits? It's tantamount to a hotshot NBA rookie posting a hastily edited image of himself beside the likes of Michael Jordan, Larry Bird, and Magic Johnson. Long story short, some of you are probably getting "you can't sit with us" vibes from this photo. Respect is earned, not given.
Calm yourself, because it's not what you're thinking.
The image, taken at the Concours of Elegance at Hampton Court Palace, London, is actually a tribute to the historic 4x4s, says Ineos Automotive. The company's head of design, Toby Ecuyer, even says the Grenadier has taken a page from each of these vehicles' books to become what it is.
ADVERTISEMENT - CONTINUE READING BELOW ↓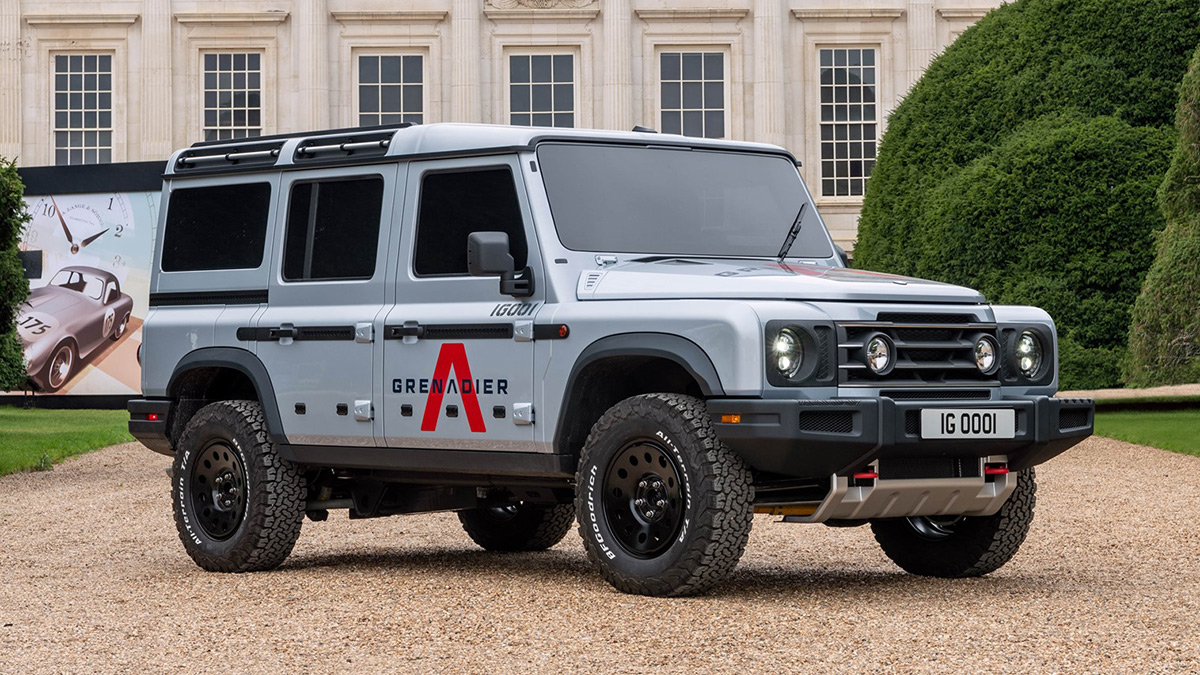 "At the outset of the Grenadier project, we brought some of the great 4x4s of the past into the studio to look closely at what made them so enduring," Ecuyer says. "And now, it's fantastic to see Grenadier in the company of these legends. You can see common design traits and proportions, and certainly the same clarity of purpose. I think the Grenadier sits very naturally among these 4x4 icons, and if others agree, then we've achieved our design objective."
ADVERTISEMENT - CONTINUE READING BELOW ↓
Recommended Videos
"It's very fitting that the vehicle is being showcased alongside a collection of off-road icons. They have served as the inspiration for the Grenadier project and represent the uncompromising go-anywhere spirit that the new vehicle will deliver for customers around the world. We look forward to assessing the reaction of the show's many visitors," he added.
We're guessing at least one of the brands isn't too happy about being featured in this photo op, though. Land Rover tried and failed to keep the Grenadier, as you see it here, from happening altogether. The manufacturer filed numerous trademark applications, attempted to claim the SUV's shape and form as its own, and even took the matter to court. Ineos Automotive, though, won the legal battle.
So, do you think the Grenadier will one day be considered an off-roading great? Let us know in the comments.