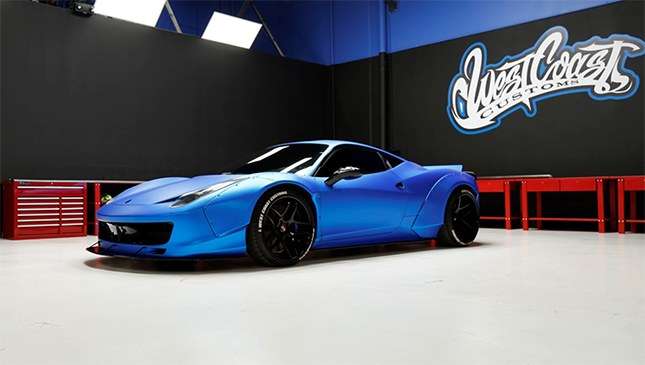 Listen up, guys, because this is the most important thing we've ever told you: there's a custom Ferrari 458 for sale right now, from the private collection of none other than Justin Bieber.
So, before we're overcome with fan worship, let's talk about the 458 in question.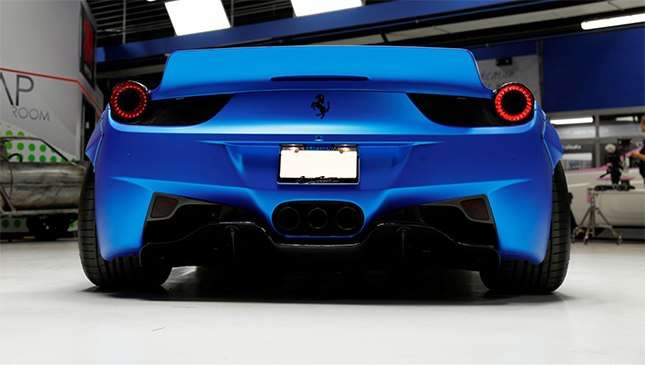 ADVERTISEMENT - CONTINUE READING BELOW ↓
Adding to Pininfarina's gorgeous flowing lines is a Liberty Walk body kit, lovingly bolted on by the paragons of good taste at West Coast Customs.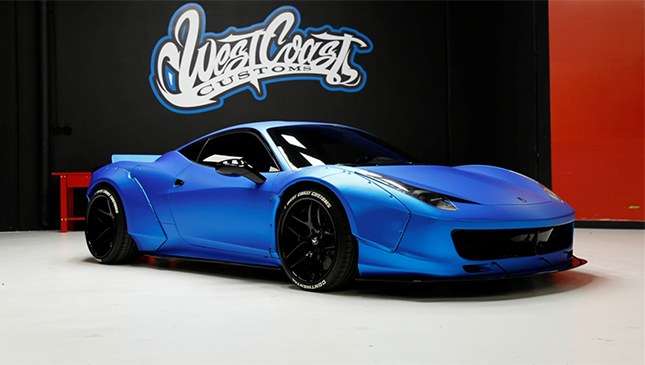 To best highlight the subtly flared wheel arches and tasteful aero modifications, the West Coast coachbuilders chose a reserved vinyl wrap in 'Frozen Blue' to best suit the musical genius's reserved, bashful nature.
Rounding out the subtle exterior styling is a set of gloss black, 20-inch wheels wrapped in West Coast Customs-branded Continental tires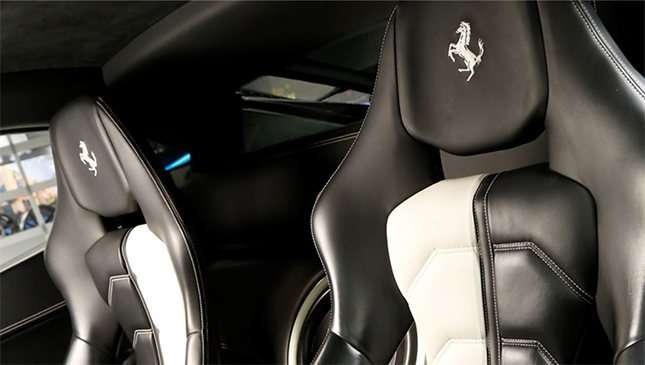 Inside the cabin, West Coast Customs took charge of the design, displaying the flair that has made the American tuning house famous. To wit, there's some black and white leather seats, and the Ferrari emblem in the steering wheel is now blue, instead of yellow. Zagato, eat your heart out.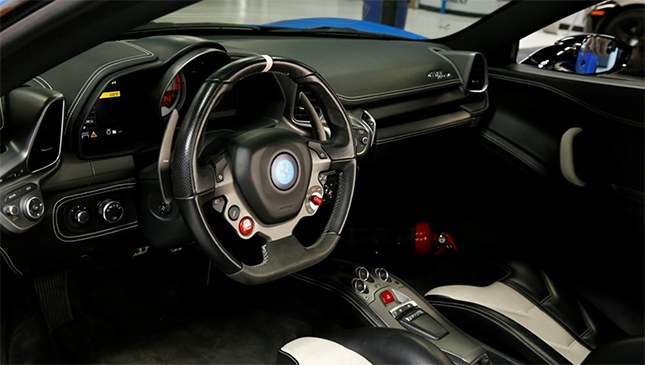 And, should you grow weary of the sumptuous marble chocolate leather and blue steering wheel badge, there's a custom 2000W stereo with subwoofer and "MB Quart separates", which is how those in the know say "some speakers".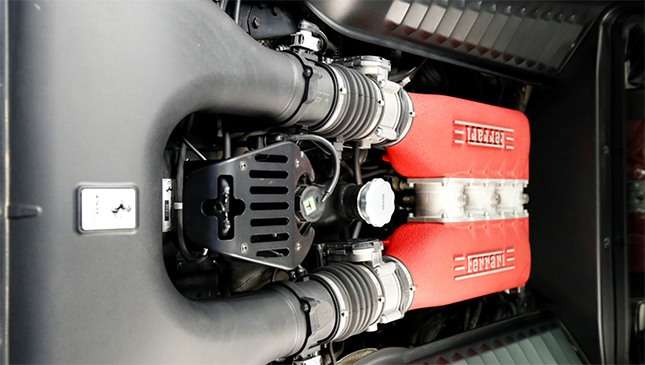 ADVERTISEMENT - CONTINUE READING BELOW ↓
And, while some Ferrari sellers might claim their car has pedigree, this is the real deal. Forget racing victories or world records—this 458 has had the new king of pop's talented hands manning the wheel, slowly rolling the 570hp supercar past paparazzi and bloggers. It was also lost for three weeks when Mr. Bielieber forgot where he parked it, and has even had a low-speed rear-end collision in California.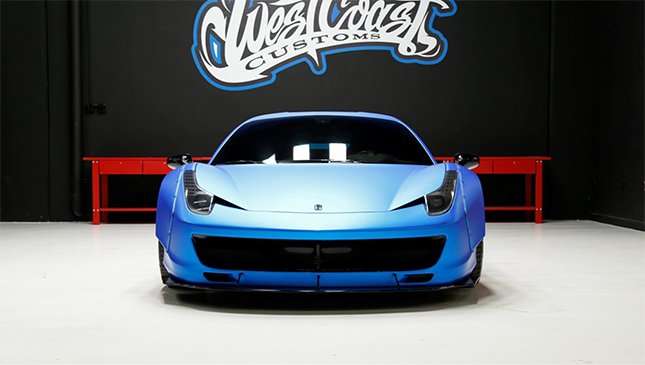 Predictably, a car with this sort of pedigree and rarity will be worth a considerable sum when it goes up for auction at Barrett-Jackson's Scottsdale auction, which runs until January 22nd.
But let's be honest: this is more than just a car. And what price can you put on a piece of motoring history?
NOTE: This article first appeared on TopGear.com. Minor edits have been made.