No one wants to be a henchman in a James Bond movie, considering how they get beat up, shot at, and thrown into the air following explosions for the film's duration. There is one job on set, though, that's arguably less appealing—being a car.
In Spectre, 007's Aston Martin DB10 ended up at the bottom of a river following a chase with Mr. Hinx's Jaguar C-X75. In Quantum of Solace, Bond's Aston Martin DBS gets shot to pieces. And in Casino Royale, another Aston Martin flips straight into a scrapyard bargain bin. The list goes on and on—and we aren't even counting what happens to the bad guys' cars here.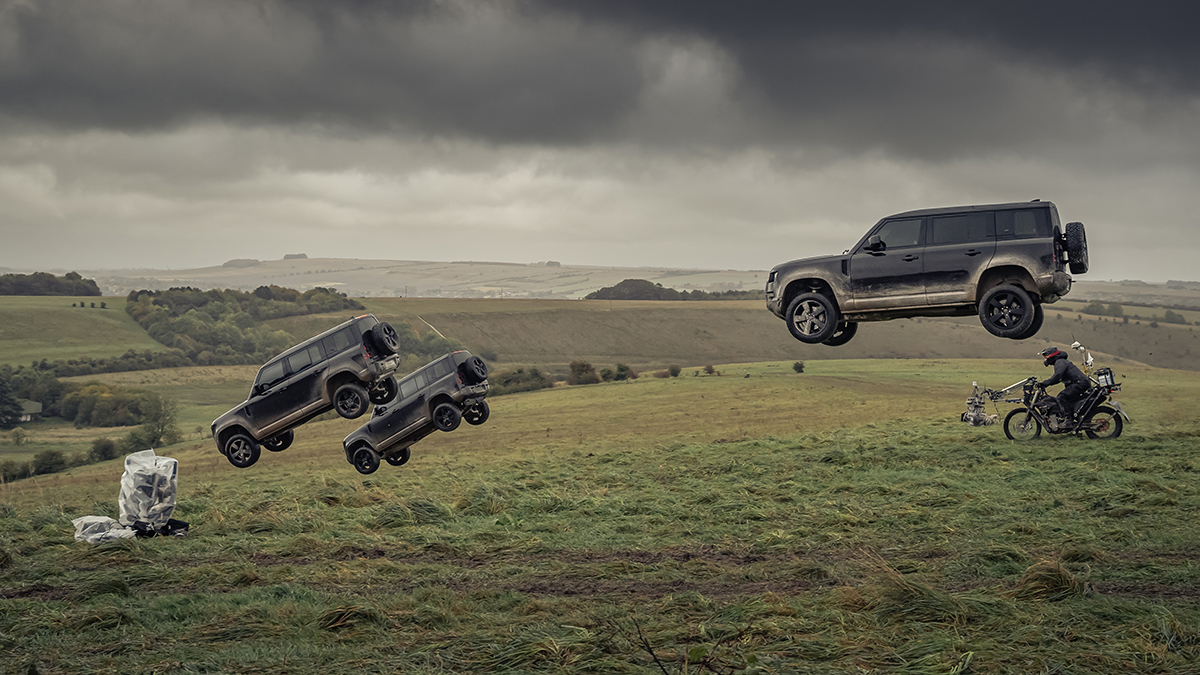 Continue reading below ↓
Recommended Videos
Well, Land Rover has just revealed some footage of the all-new 2020 Defender in No Time to Die, and it looks like the trend continues in the upcoming film, too. Look:
Boy, does this thing take a beating. Granted, it looks totally badass doing so with all the cinematic jumps it pulls off, but that's one heck of a beating nonetheless. The cherry on top? That sick flip toward the end of the clip. Ouch.
So, who else is excited to see the 2020 Defender get driven into a pile of scrap come April?