Forget luxury cars, million-dollar SUVs, or fancy—albeit regular—limousines. If you really want to live the lifestyles of the rich and famous, you ought to do so riding around the Learmousine.
It's a surprisingly road-legal Learjet-turned-limo that spans 42 feet long and eight feet wide. It was designed by a certain Dan Harris from Oregon, and it's said to have taken 40,000 man hours to build. The jet's original fuselage was successfully built on a custom steel skeletal frame after two years of research and development. Both the electrical system and suspension setup were custom-built, too.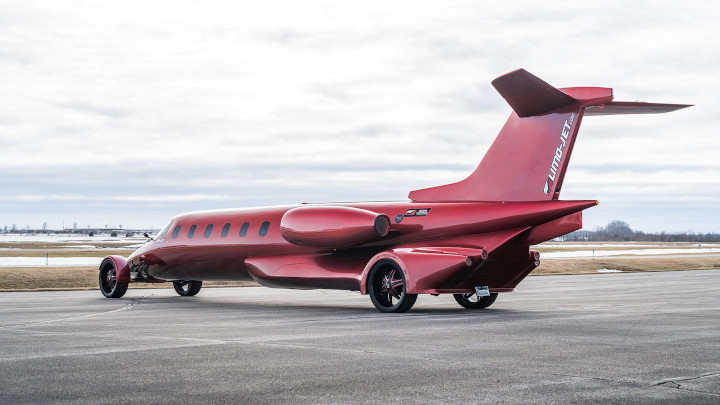 Continue reading below ↓
Recommended Videos
It's truly a one of a kind project, and its makers have already filed a patent for the design of the rear engine bay. Speaking of the engine bay, this part of the Learmousine houses an 8.1-liter Chevrolet Vortec V8 that pumps out 400 horses. That seems just about right for the machine's size.
Design-wise, this jet still looks the part—both inside and out. There are jet turbine engines mounted on each side, while the rear wing has been retained. This rear wing can also fold in for when you need to drive through tight spaces. Why would you, though?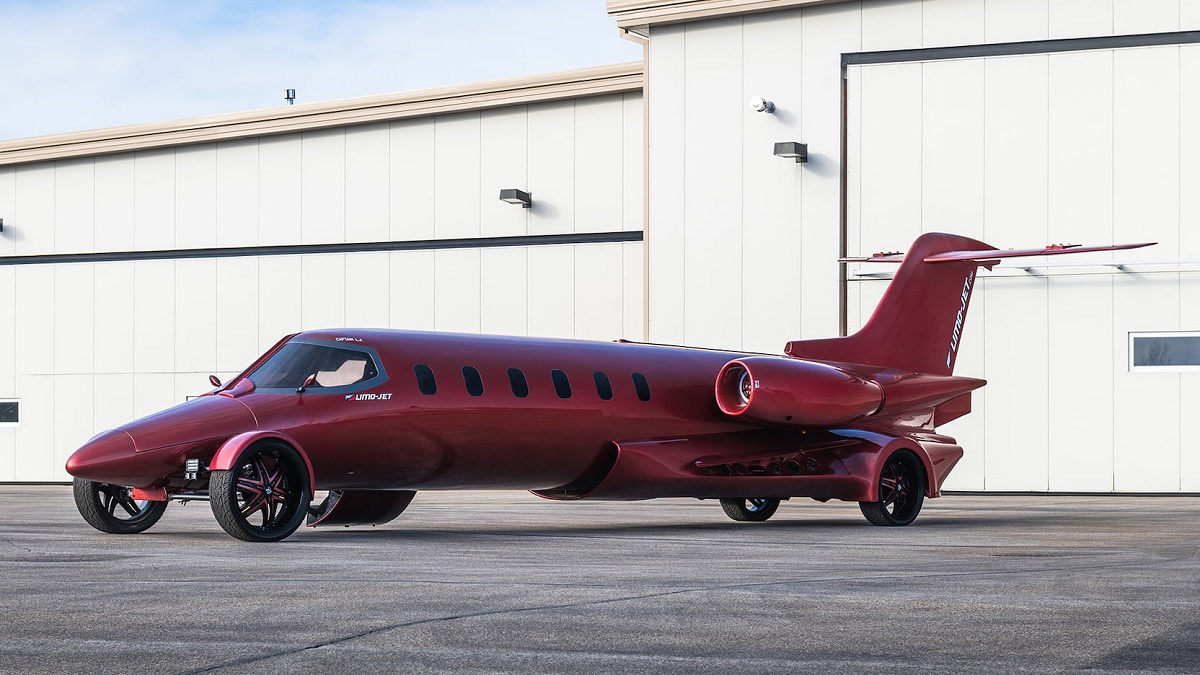 Step inside through the jet's door and you'll be greeted by the black and red cabin equipped with the whole kit and caboodle. There's enough room for 18 passengers and just the right amount of goodies to enjoy. Out back, there's a 42-inch TV complemented by a multi-speaker setup along with some extra space that looks fit for a mini bar. Up front, the driver gets his fair share of toys, too, with a bucket seat with a harness and a custom dash fitted with four screens for the outside cameras. The pilot can control the cabin lighting and music as well through numerous overhead switches.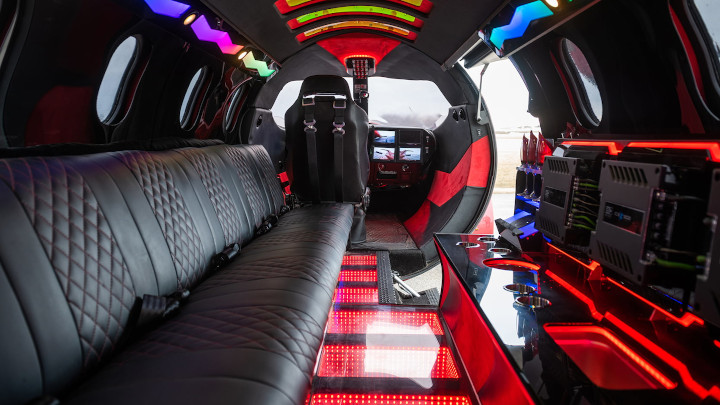 The Learmousine will be put up for auction at Mecum's upcoming Indy 2020, set to happen on May 12-17, 2020. There's no telling yet how much this will sell for, but expect the winning bid to be pretty bonkers since the limo jet will be sold together with a 44-foot Iron Bull trailer and a 2015 Chevrolet Silverado 2500HD. You know, for towing purposes.
If you had the cash, would you be willing to bid for something like this? How much would you shell out for it?