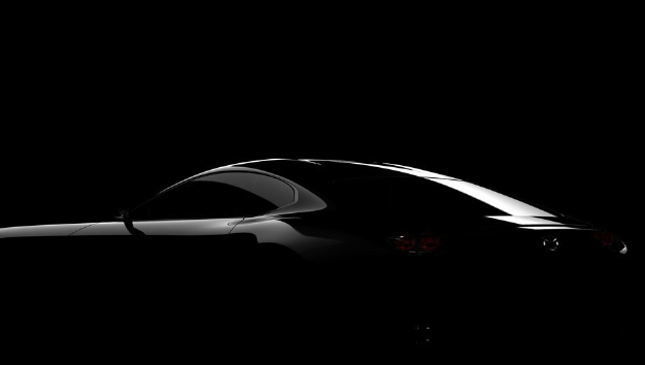 In the motoring world, there is a pantheon of revered and admired Japanese sports cars that cause excitement at the mere mention of their names. The Toyota Supra, the Honda NSX, the Nissan GT-R and the Mazda RX-7 all occupy the same stratosphere of respect and adulation in the minds of car fans.
Among the aforementioned models, only the GT-R is in current production. The NSX is coming, while the Supra is hinted at every few years. But there has been no word from Mazda about a possible successor to the popular RX-7.
Until now.
Mazda recently released a teaser about its display at the upcoming Tokyo Motor Show late this month. The Japanese brand will display 14 models at the show, including the Koeru concept (rumored to be the next CX-9), two race-spec MX-5s and a tantalizing sports car concept.
Hardly anything is known about the new concept that will be unveiled. We are only given a dark silhouette of a distinct coupe shape. The outline looks massive compared to the MX-5, with more pronounced flanks. A hint of a double-bubble roof can be glimpsed in the shadow.
ADVERTISEMENT - CONTINUE READING BELOW ↓
It could very well be the next iteration of the RX-7, because we know the rotary engine will always be close to Mazda's heart. Or it could be something else entirely. Before this month is over, we'll know for sure.
ADVERTISEMENT - CONTINUE READING BELOW ↓
Recommended Videos
This year's Tokyo Motor Show is gearing up to be an extra exciting one.