Can you hear that? It's the sound of a marketing department in Woking desperately clutching at straws.
See, McLaren has just announced a hilariously tenuous run of special-edition 720S units. It's called the 'Apex Collection' and celebrates bum-clenching high-speed cornering, namely the art of apex speed. Yes, really. This limited run of 15 McLaren 720S Coupés are all finished in five designs linked to the nations associated with McLaren successes on the track and how fast you could potentially go through a corner on a famous circuit in a 720S. Please, somebody, shake us. We're not going mad, are we? It's not April 1st, is it? Gah!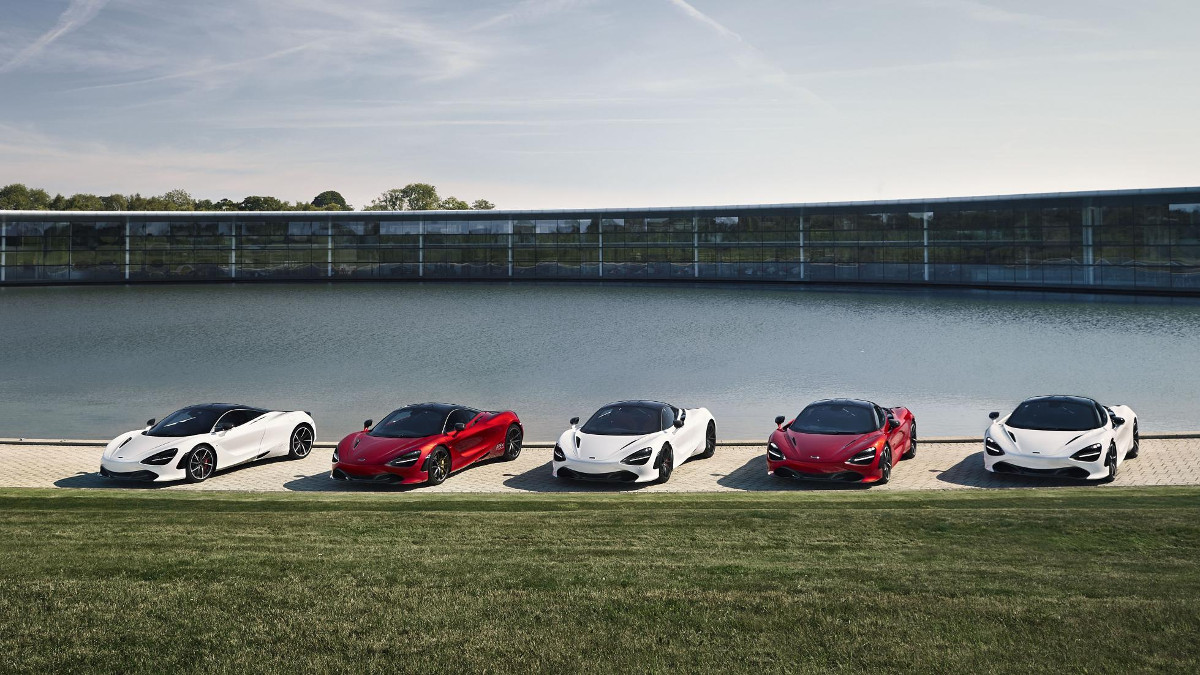 Anyway, there's 'Apex Great Britain'—celebrating the potential of 177kph through Abbey corner that begins a lap of the Silverstone Grand Prix circuit. However, nobody says how much defecation involuntarily falls out of your backside while trying this. Or 'Apex Germany' and 137kph that's possible at the Mobil 1 kurve that leads into the old stadium section at the Hockenheimring.
More of a French kind of corner person? Then 'Apex France' is for you and the grand speed of 167kph, referring to the apex speed in the sweeping Signes curve at the end of the Mistral Straight onto the Circuit Paul Ricard. Spa Fan? Good, as there's 'Apex Belgium' and Eau Rouge. How fast can a 720S get through there? 166kph. Which is shifting, to be fair. Finally, 'Apex Italy' and 145kph that some nutter fired through the Ascari chicane that precedes the famous Parabolica at Monza.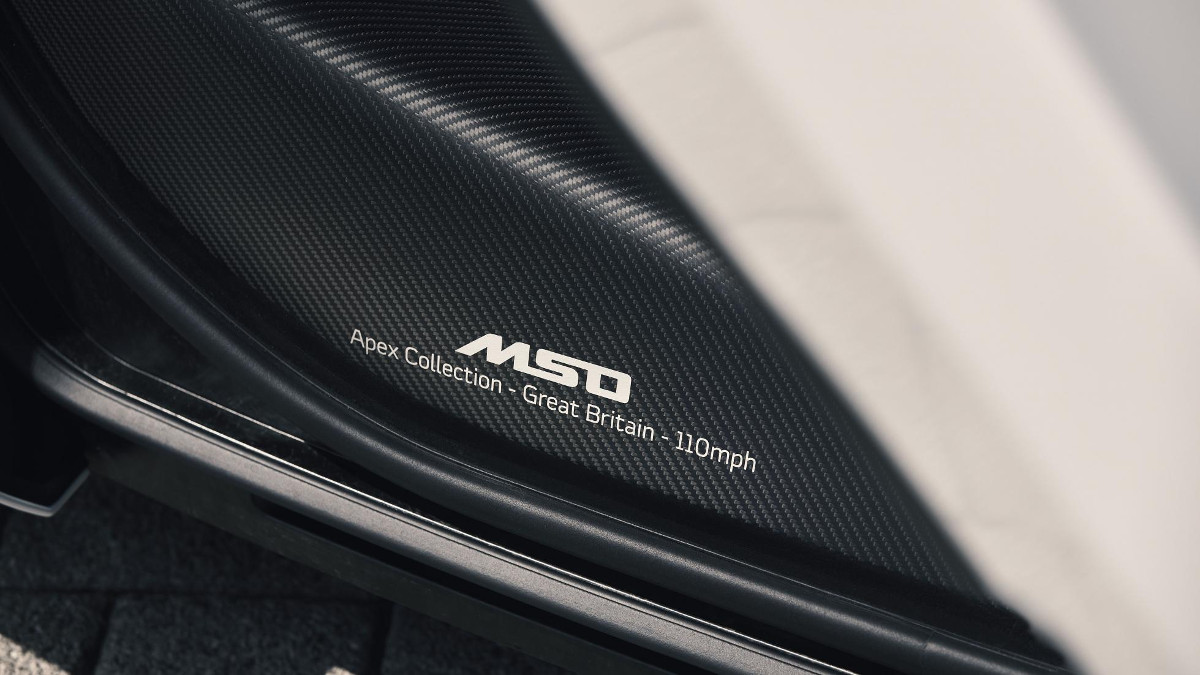 But how will everyone know that you're a corner fanboy and bought a car to let everyone know? Well, you'll have to open the dihedral doors. Then you'll be able to see the special badge and the MSO carbon sill with the apex speed scrawled on it. Whoop-de-doo. How much do you have to pay for this privilege? £288,813 (around P18.4 million). Somebody, please shake us again.
However, you do get some extras thrown in. Specifically, the Track Pack, which heaps together all the options that McLaren thinks makes the 720S better on a circuit, and charges less money overall than if you selected them individually. Yes, most of that means more carbon fiber than you can shake a fireproof balaclava at. You also get the chance to try and clock the speed on your doorsill at a Pure McLaren track driving event. Then probably fill out a long insurance form when it goes very wrong.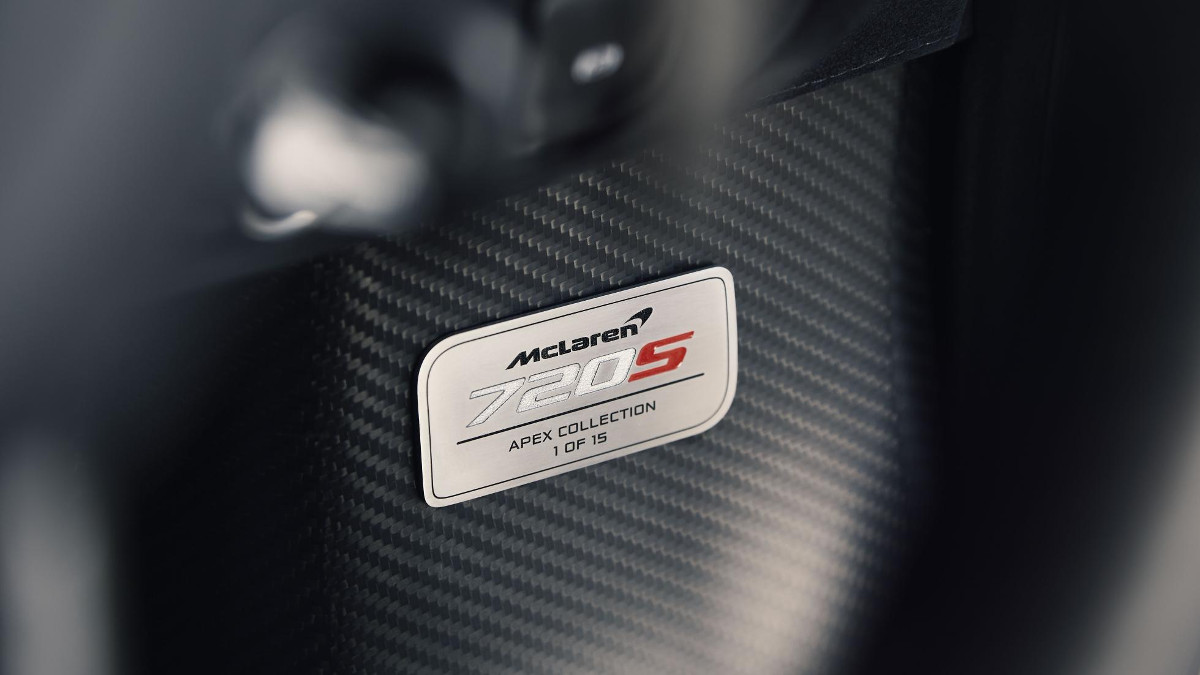 But there is something else to make that pain go away: a Formula 1 Paddock Pass. You get one with the purchase of the car, gifting you the opportunity to pap yourself in the passenger seat during a hot lap at an F1 weekend so you can see how a proper race driver corners. 'Fast' is the short answer.
So, are you an apex enthusiast, but lacking nearly £300,000 to let everyone know? Well, if Woking's logic is anything to go by, go grab a Sharpie and scrawl the apex speed of your favorite corner on your local B-road and instantly increase the value of your car. It doesn't count if you ended up in a hedge achieving that speed, by the way.
In all seriousness, could this be the most ridiculous special edition of all time? Let us know below.
NOTE: This article first appeared on TopGear.com. Minor edits have been made.