Meet the 'Superganic 3000,' McLaren Automotive's latest design concept. It's not just any old desaign, however—it was originally designed by a 10-year-old boy named Alex.
Alex's design came to life thanks to a competition launched by McLaren Automotive and BBC's Blue Peter. Out of thousands of entries from across the UK, Alex's work was chosen,
"It was so hard to decide a winner, but Alex's Superganic 3000 car shaped like a green leaf stood out. He described his design as 'sleek, streamlined, lightweight, and incredibly beautiful' and we had to agree," said Blue Peter editor Ellen Evans. "Who can imagine if in the future there will be a biodegradable supercar made from graphene and powered by photosynthesis?"
Check them out rendered concepts below:
Continue reading below ↓
Recommended Videos
As for Alex's prize, McLaren and its paint partner AkzoNobel developed a special 'Alex Leaf Green' color for the Superganic 3000. The kid also earned a VIP trip to the McLaren Production Center in Woking, Surrey, where he got to meet McLaren Automotive design director Rob Melville, scientist Ella Podmore, and brand ambassador Amanda McLaren, plus the opportunity to learn more about supercar tech and the McLaren brand. He also got to take a ride in the 720S around the Top Gear track with none other than The Stig himself. 
"Meeting Rob, Ella, and Amanda, seeing where the supercars are made and getting a ride in a real McLaren has been incredible," said Alex. "I liked working with the designers to see my winning design come to life and being able to sit in my design virtually was incredible as was getting to experience a 720S driven by The Stig around the Top Gear track."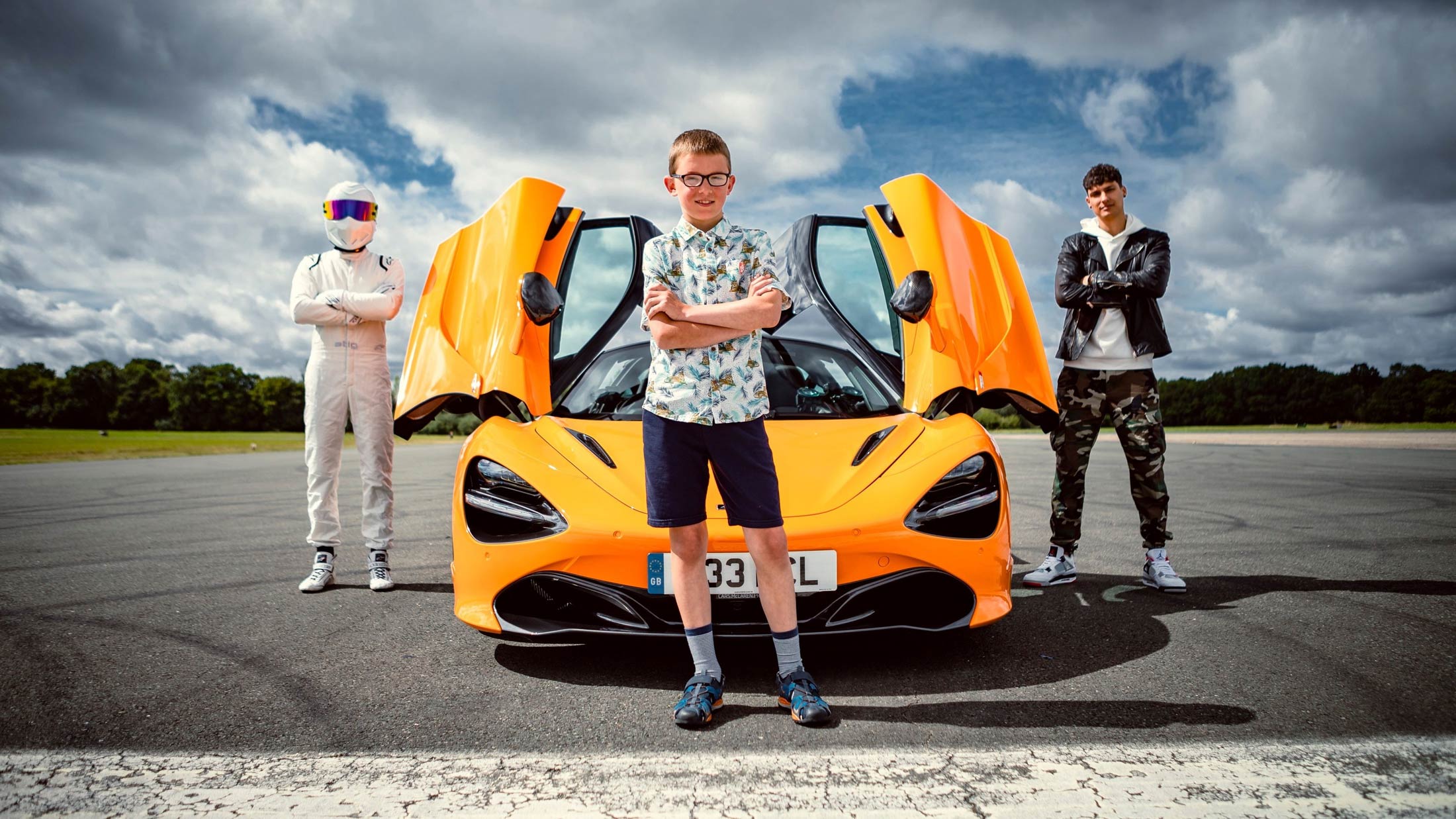 Alex also shared that he aims to work on supercars in the future. "I'm always sketching and drawing, especially cars, so to win the prize was amazing and after this, I definitely want to work on supercars and new technologies when I'm older," he added.
"I hope the supercar of the future competition inspires others to be creative and to really push the boundaries of what we think is possible," said Melville. "Supercars are a very tangible expression of how art and science combine and produce innovation so some of the ideas we're working on—and that Alex has come up with—will help create breakthroughs and future transport solutions that we can all benefit from in the future."