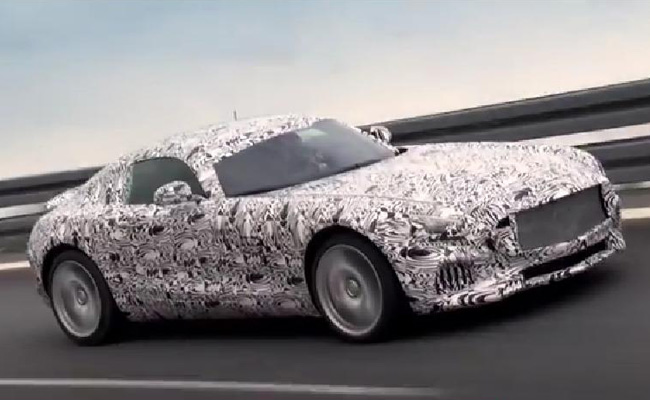 As Mercedes-AMG gets closer to unveiling its upcoming GT supercar at the 2014 Paris Motor Show this month, the German carmaker lets us in on what it took to develop the vehicle.
In the video below, we find out several important figures that the GT went through prior to its production, like how many months of engineering road tests it went through, or how many square-meters of camouflage vinyl were used to disguise the car and hide it from prying eyes.
Other than what is stated in the video, what we do know about the GT are these facts:
* It will be powered by a 4.0-liter V8 biturbo engine with an output of 510hp and 650Nm;
* Its twin turbochargers will be mounted inside the engine's V configuration, making for a compact design that provides for "an optimum response and low exhaust-gas emissions;"
* Together with its dry sump lubrication, which allows the engine to be installed lower and moves its center of gravity closer to the road, the Mercedes-AMG GT's engine is "the world's first sports car engine with 'hot inside V' and dry sump lubrication"; and
* Its exhaust system has variable flaps, giving the driver the ability change the engine sound, from comforting and relaxing for long-distance trips, to one that's more emotive with a "motorsport-inspired touch."
Continue reading below ↓
Recommended Videos
"With a high specific output of 128hp/L and consumption of considerably less than 10L/100km (NEDC combined), the 4.0-liter V8 biturbo engine leads the way in the long tradition of powerful V8 engines from Mercedes-AMG," the carmaker added in a statement.
Earlier this year, in April, official photos of the car's interior were released.
Are you excited for the Mercedes-AMG GT?
If you're viewing this on a mobile device and can't see the video, please click here.