Carmakers around the world have responded commendably to the call for COVID-19 relief efforts, using their R&D and manufacturing prowess for the provision of medical equipment and logistics support. Here's the latest example: Daimler Buses has converted a Mercedes-Benz Citaro bus into what is now the largest intensive care ambulance in Germany, for the use of the German Red Cross Emergency Medical Services in Heidenheim-Ulm.
From being an intercity bus with a 45-person seating capacity and standing room for an additional 40 passengers, the converted Citaro now features four intensive care beds as well as the equipment needed for the transport and monitoring of COVID-19 patients: a loading system for electrohydraulic wheeled stretchers, four intensive care ventilators, four monitoring screens, a sonography unit, and a blood gas analysis device.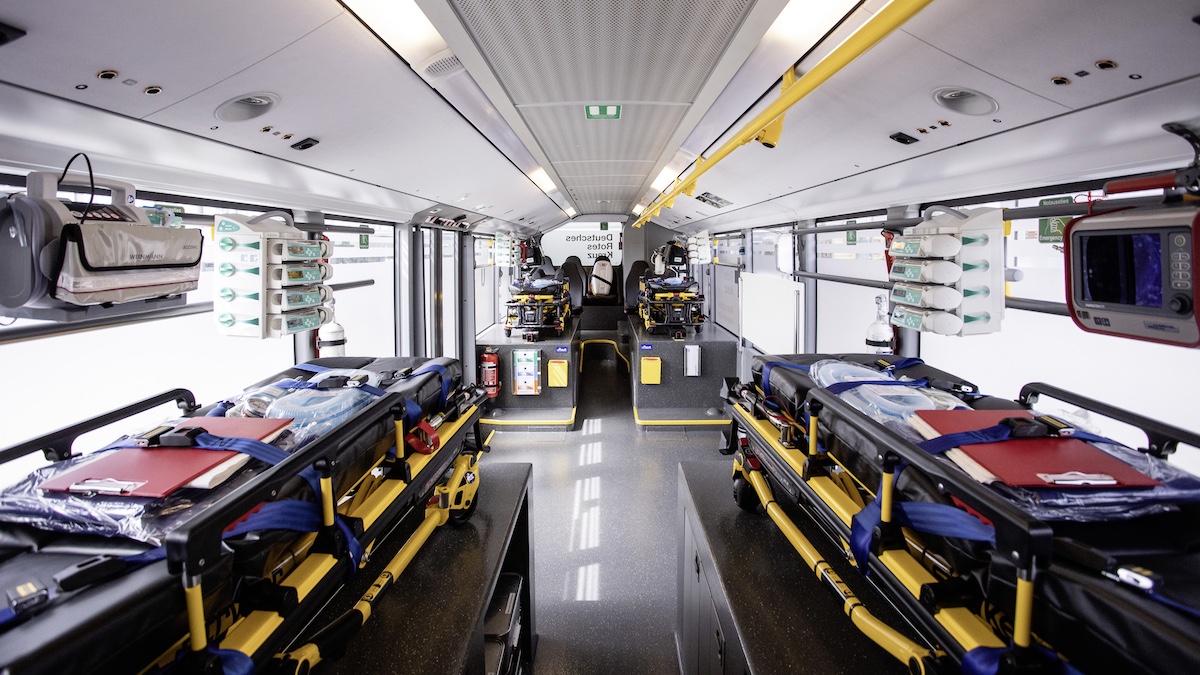 Continue reading below ↓
Recommended Videos
For safety, the driver's cockpit is completely isolated from the patient compartment by a wall and a redesigned ventilation system. The cabin is also sprayed down with disinfectant after each journey.
The Citaro ambulance is supervised at all times by two intensive care doctors, three paramedics, and two ambulance officers. The medical staff on board have access to protective clothing, medicine, and other necessary equipment, all stored in specially designed spaces within the patient compartment.
The Citaro ambulance was converted by a team of 12 Daimler Buses employees in 15 working days, and has been loaned out to the German Red Cross for a period of six months. It will be used primarily in the German state of Baden-Württemberg, but it can also be deployed beyond the state.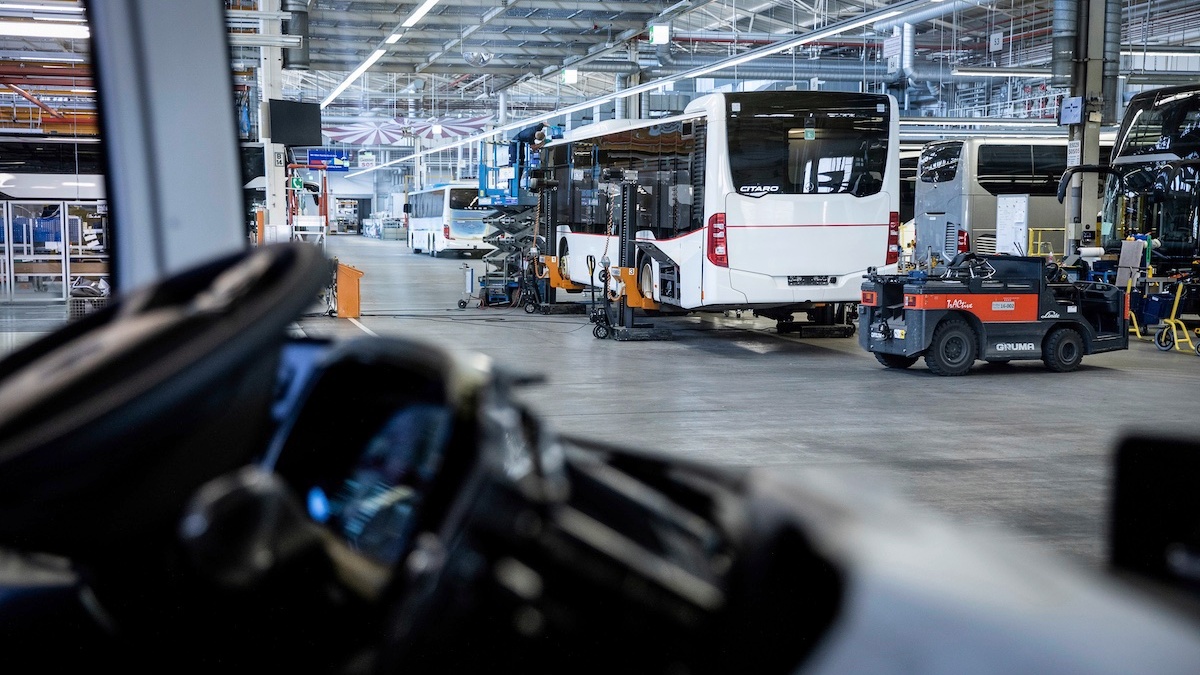 "Among other professions, it is currently the staff in hospitals and care facilities who are working steadfastly and who particularly deserve our respect. Therefore, I am delighted that we are able to support the [German Red Cross] by supplying transportation capacity," said Till Oberwörder, head of Daimler Buses.
"The high-capacity critical care ambulance [puts us] and the doctors from Ulm's University Hospital in a position to efficiently relieve hospitals where intensive care beds are in short supply—and not only in the Ulm/Neu Ulm area, but in other regions and states," said David Richter, managing director of the German Red Cross Emergency Medical Services in Heidenheim-Ulm.
What do you think of the Citaro ambulance? It's a great initiative, in our opinion—and it wouldn't be surprising if others use it as a model for more ambulance buses.
For more of our stories on the ongoing crisis, click here. For the latest news and updates on COVID-19, check out reportr.world/covid-19.