The Mercedes-Benz EQC—the first vehicle launched under the German marque's EV sub-brand EQ—has been given an overhaul. Well, sort of. The carmaker has just turned its luxury electric SUV into a bona fide off-road machine, and it looks quite menacing.
On the whole, the SUV retains its original design that admittedly feels a bit too upmarket for what's supposed to be a 'rugged' 4x4 vehicle. The only elements that tell you that this is meant to go off-road are the 20-inch wheels, the tires, and the 4x4² decals on the sides. Now, we're not saying it's hideous because it isn't, but we can't say it looks pretty, either.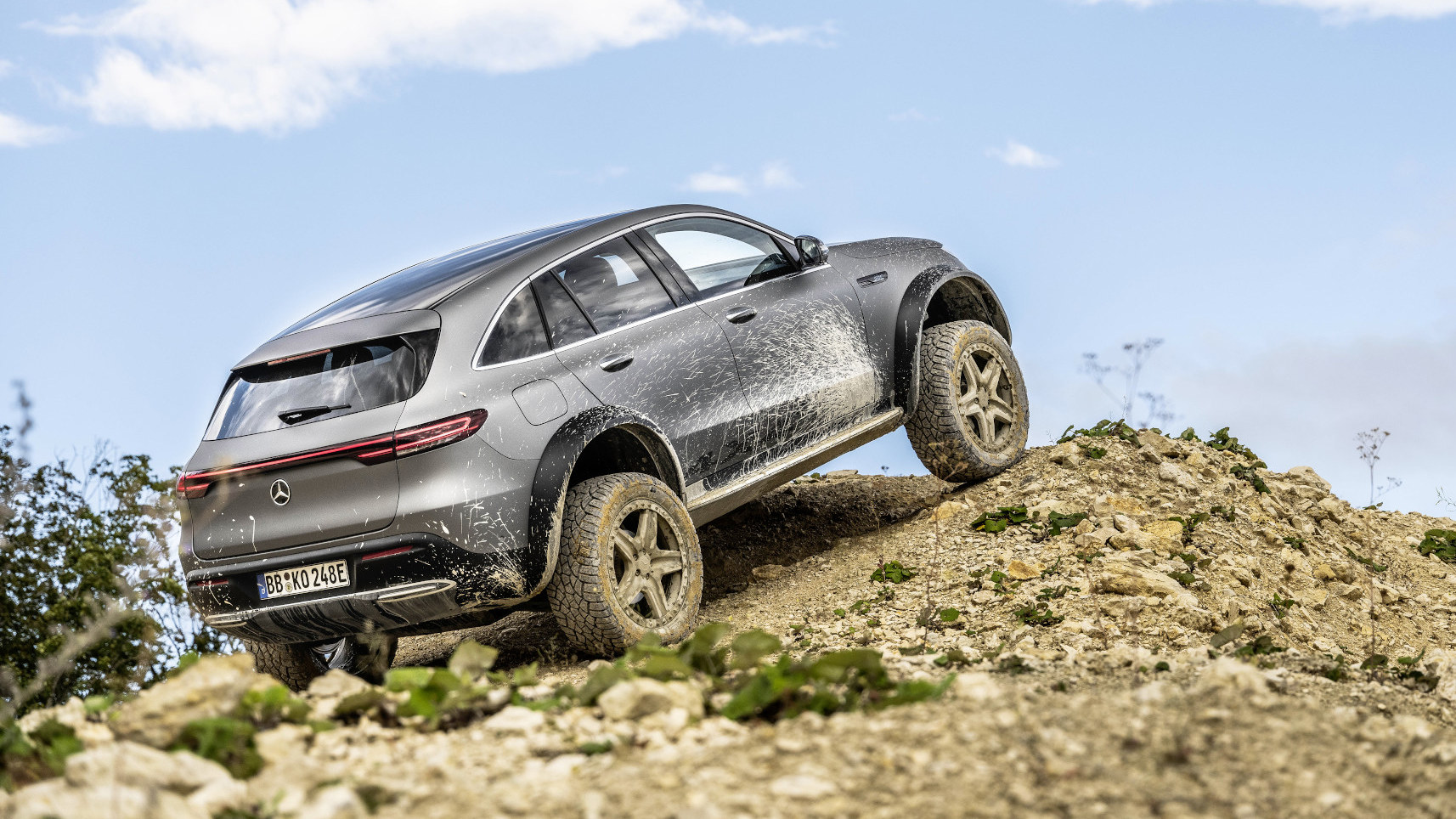 ADVERTISEMENT - CONTINUE READING BELOW ↓
ADVERTISEMENT - CONTINUE READING BELOW ↓
Recommended Videos
But whether you like it or not, you have to admit that this EQC 4x4² study still looks promising. Here are the important numbers: approach, departure, and breakover angles are at 31.8, 33, and 24.2 degrees, respectively. Ground clearance is 293mm, and maximum wading depth is 400mm.
Mercedes-Benz didn't seem to have changed anything under the hood, but it says this thing is capable of driving through sand, rocky terrain, and mountain streams. The vehicle has new 'Offroad' and 'Offroad+' drive modes—the names are self-explanatory.
ADVERTISEMENT - CONTINUE READING BELOW ↓
"Our aim is to combine modern luxury and sustainability with emotional appeal. The EQC 4x4² shows how enjoyable sustainable mobility can be," says Mercedes-Benz Cars COO Markus Schäfer. "This drivable study clearly shows that alongside a passion for e-mobility, we at Mercedes-Benz lay a strong claim to leadership in this sector and will heighten the emotional appeal of this even further in the future."
The Mercedes-Benz EQC 4x4² is a one-off, so don't expect to see it at dealerships anytime soon—or at all for that matter. But if it were made available, do you think this is something off-road enthusiasts should consider? You can check out more photos of it below.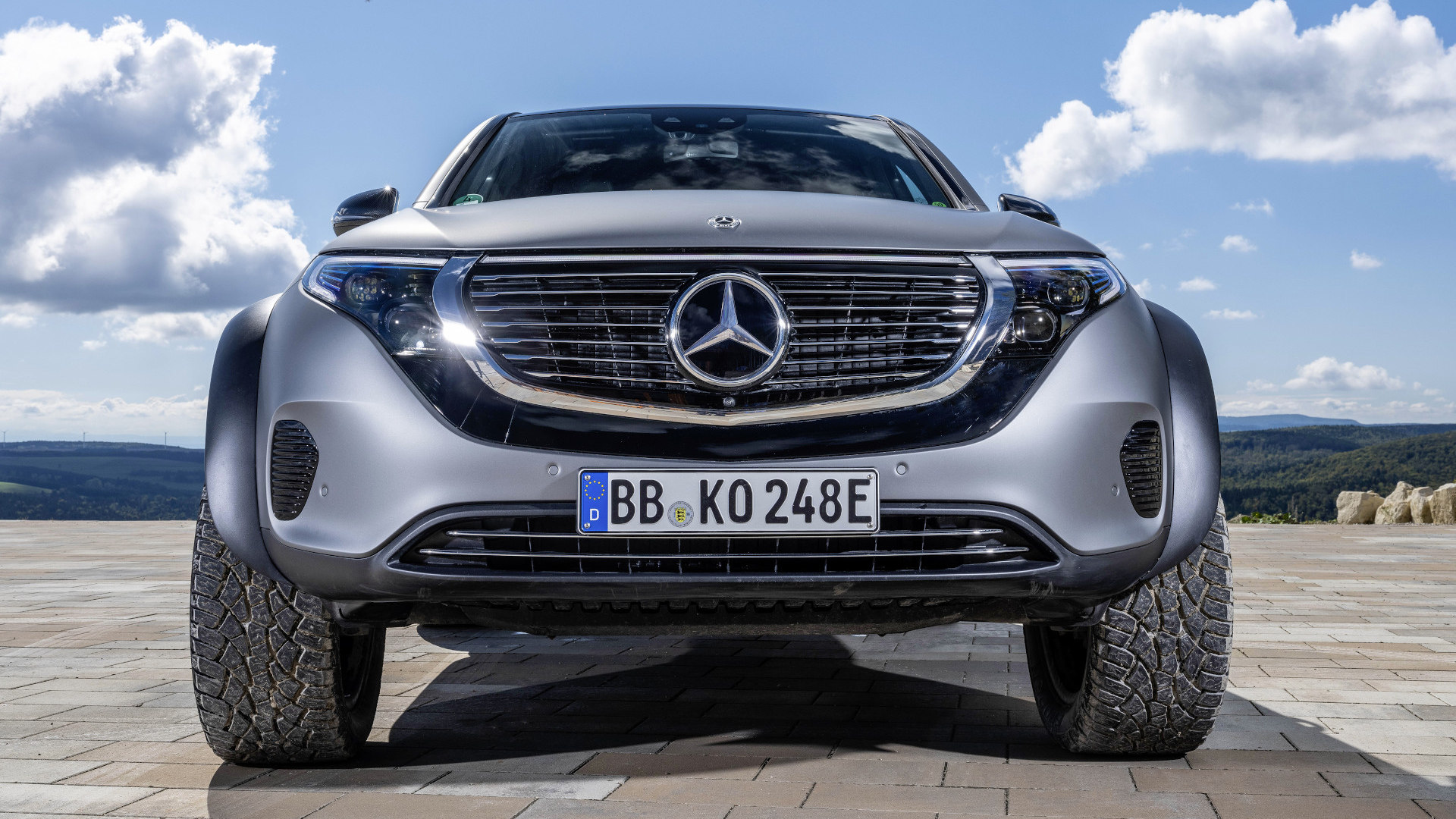 ADVERTISEMENT - CONTINUE READING BELOW ↓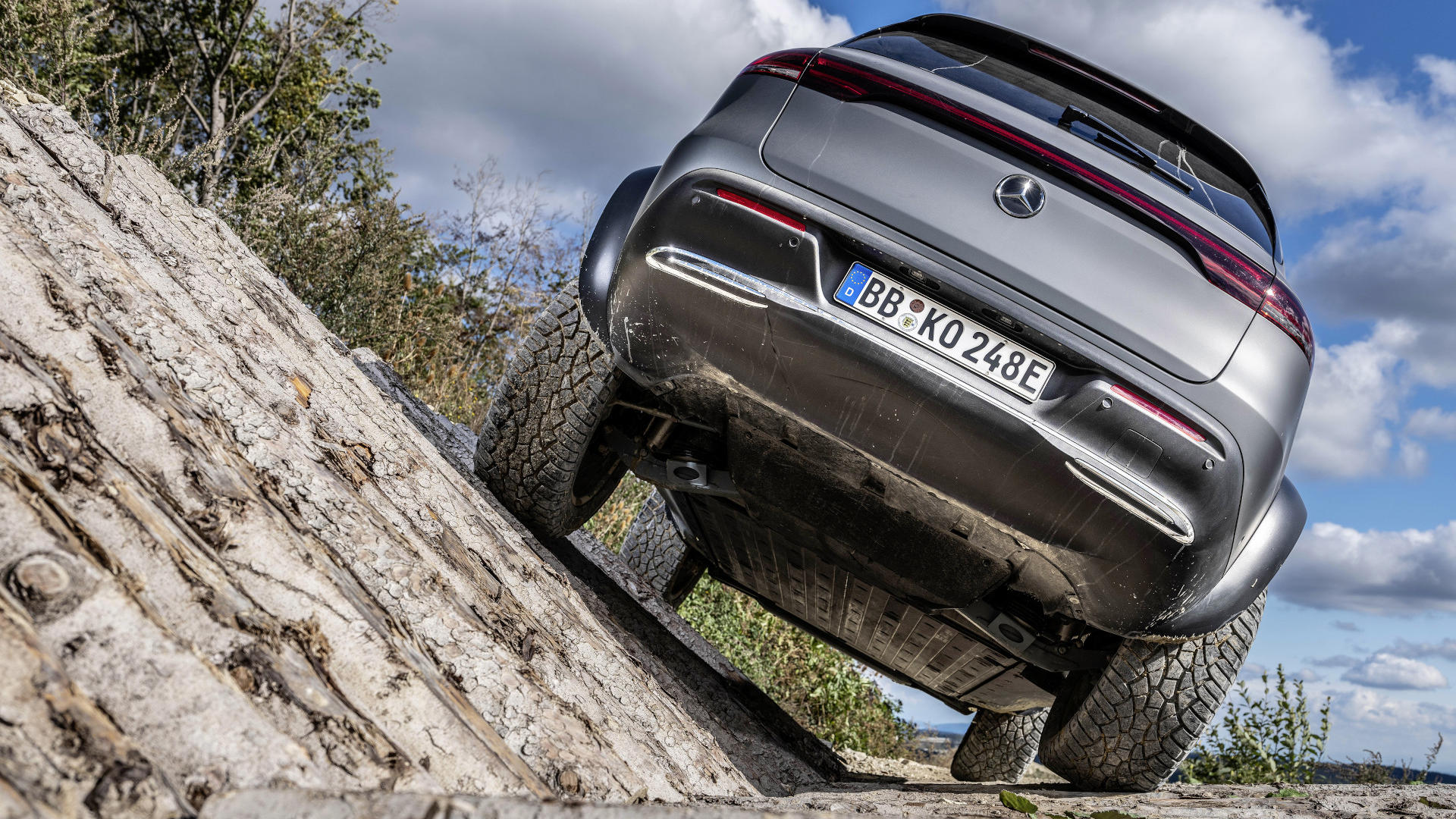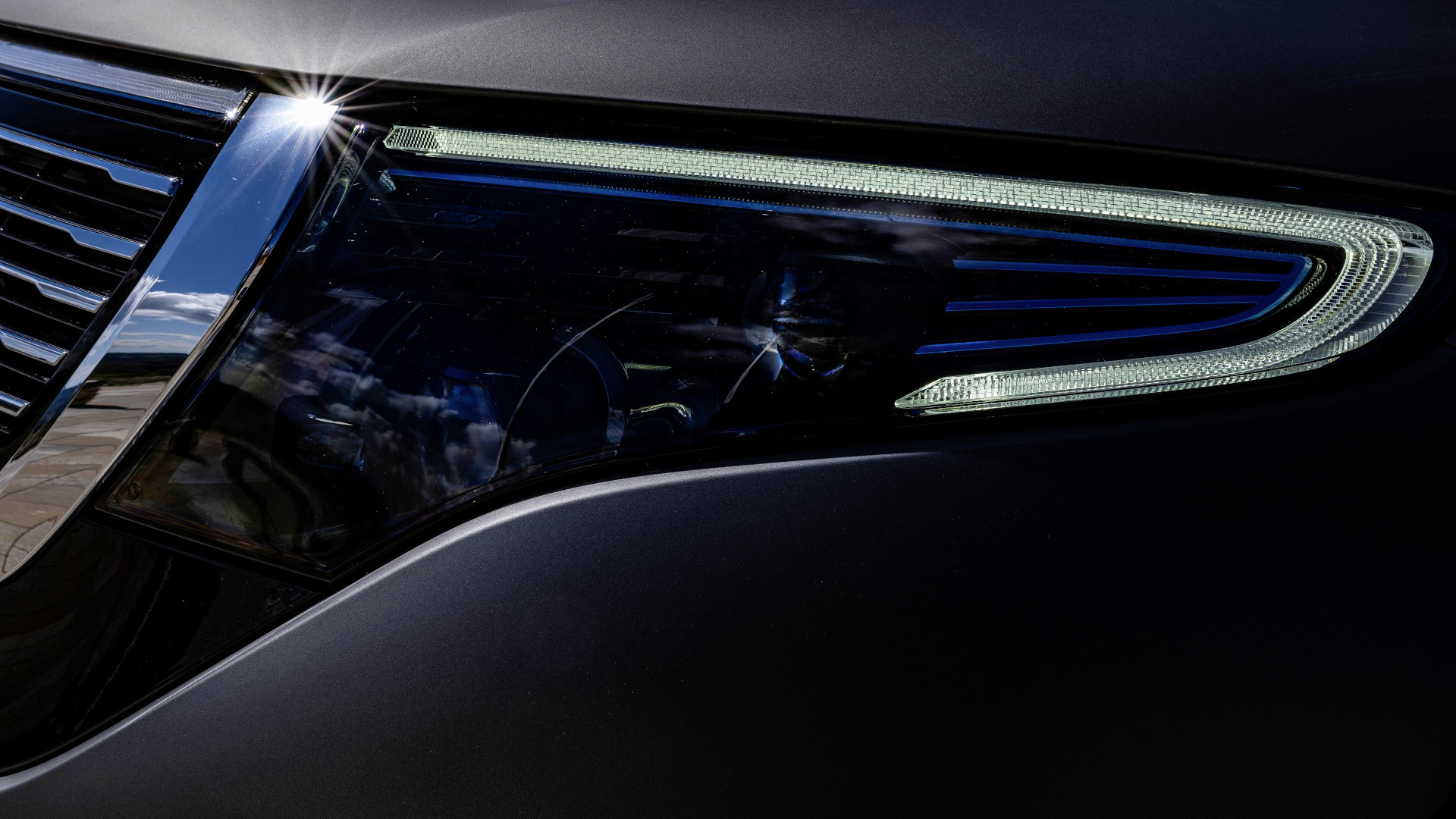 ADVERTISEMENT - CONTINUE READING BELOW ↓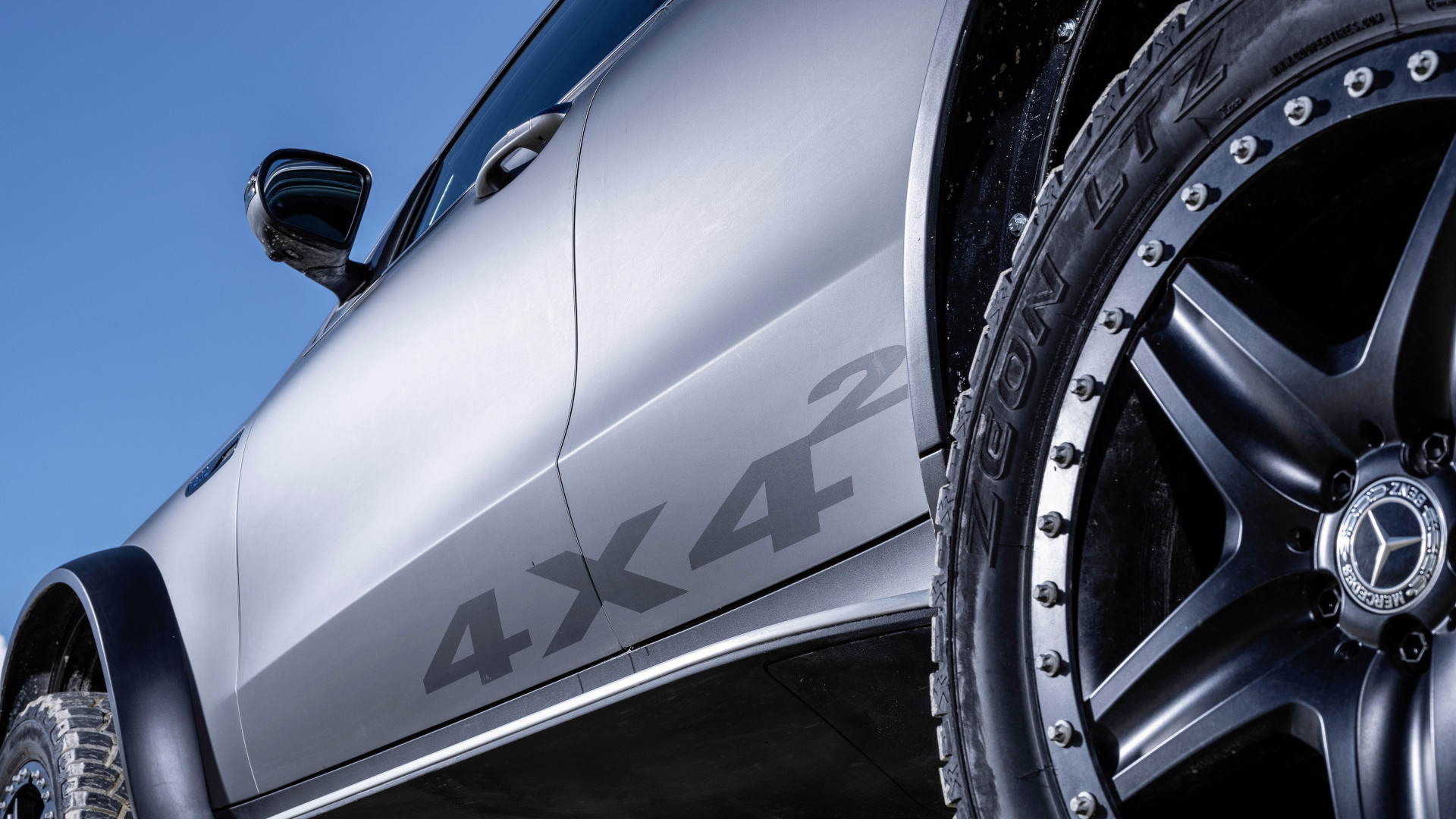 ADVERTISEMENT - CONTINUE READING BELOW ↓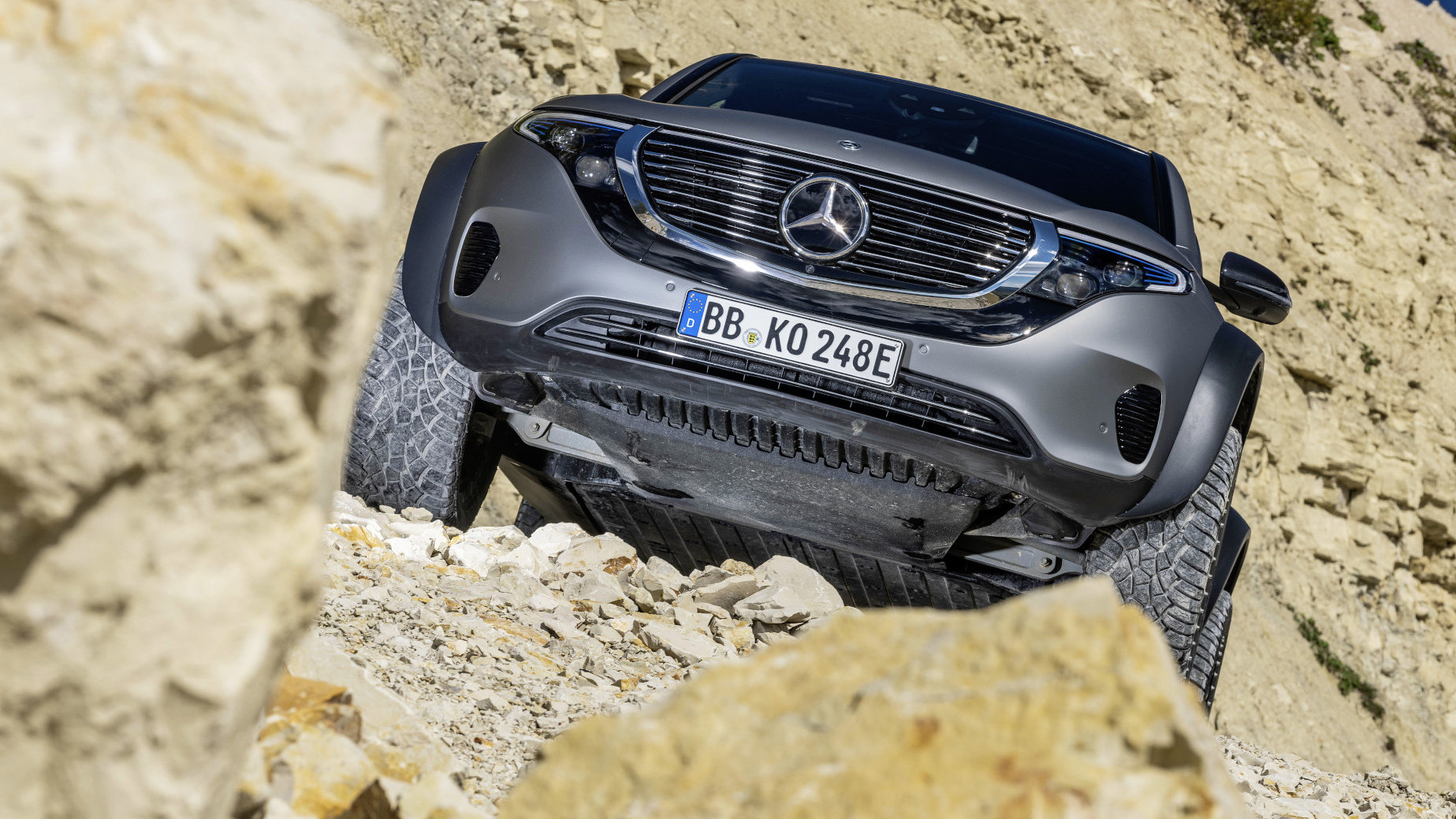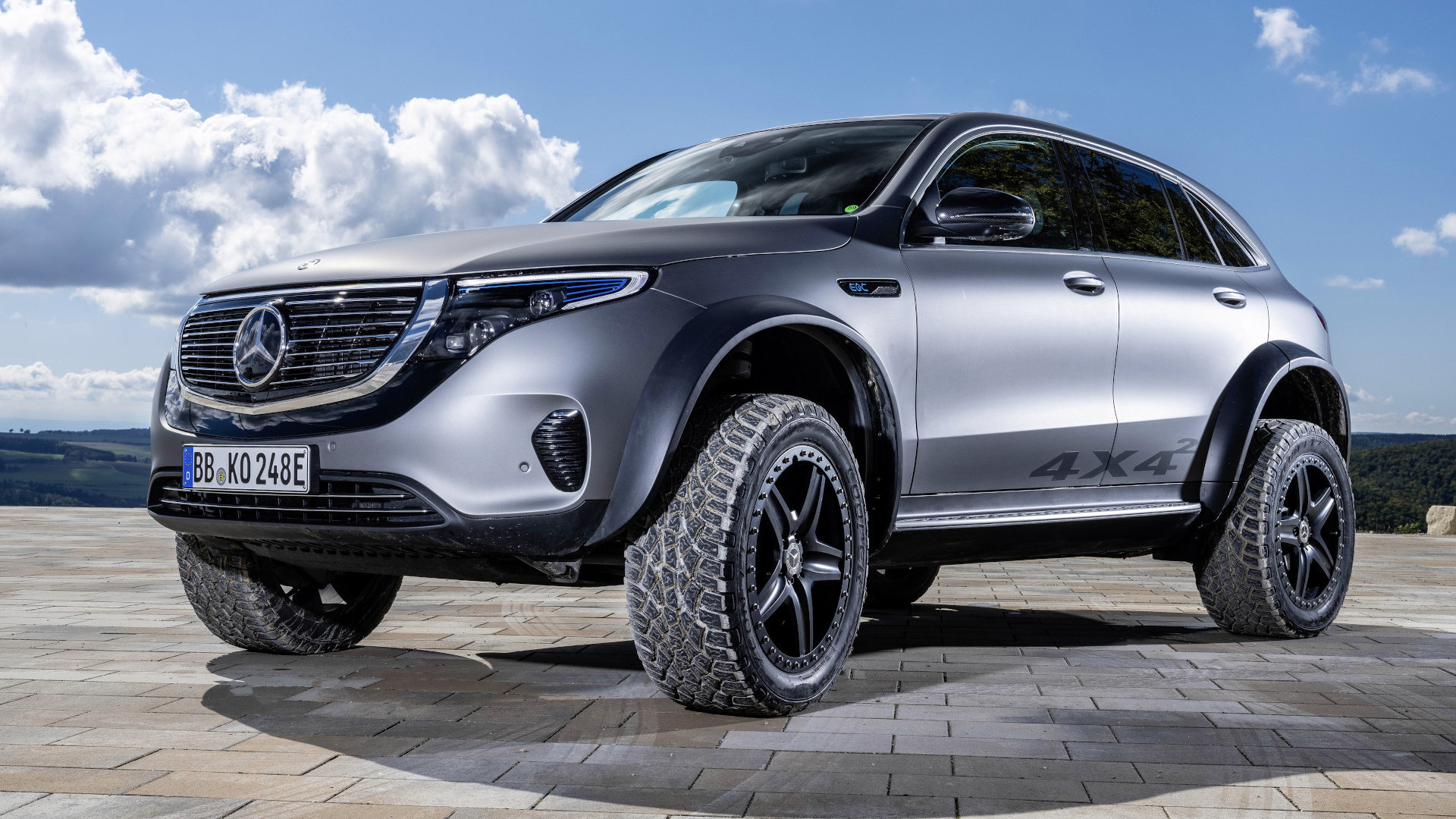 ADVERTISEMENT - CONTINUE READING BELOW ↓