In 1969, Joachim Zahn of Daimler-Benz and Karl Rabus of Austrian carmaker Steyr-Daimler-Puch got together with the intention of collaborating on an all-conquering off-road vehicle that would also be able to handle on tarmac. 
That was 50 years ago. And yes, we said the G was only 40, because product development wasn't quite as rapid back in those days, and it was a full decade before the wraps came off the very first G-Class in Toulon, 1979.
Back then it was a utilitarian rival for the Land Rover Defender and was extremely accomplished in the rough stuff. However, over the years it has developed its own brand—becoming one of the most in-demand city cars for the image-conscious, despite looking remarkably similar to the original.
So, just how did we get to where the G is today? Scroll through to find out.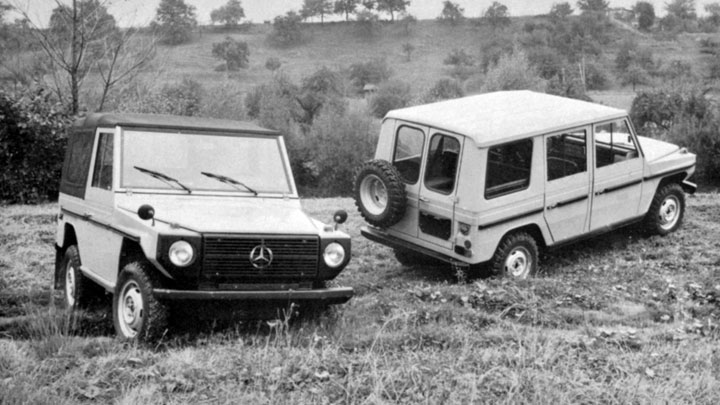 The original 1979 G was an off-road king—and it certainly knew it. On launch, you could have your G-Class in three different body styles (open-topped with a canvas roof, a closed station wagon, or panel van style with closed side walls). You could then also select from a range of four engines and even two different wheelbase lengths—meaning whatever you needed to do, it could get you there.
ADVERTISEMENT - CONTINUE READING BELOW ↓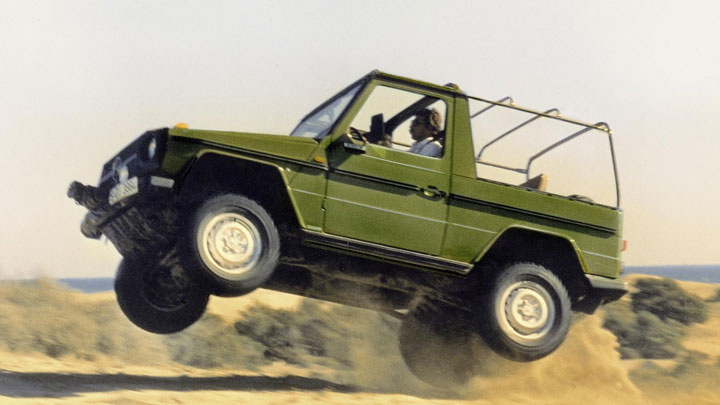 Press shots were way cooler back in 1979. Potential buyers clearly needed to know how well the G could jump at the top of a sand dune. The original G-Class had the moniker 460, and it wasn't updated until 1990 when the 463 was introduced.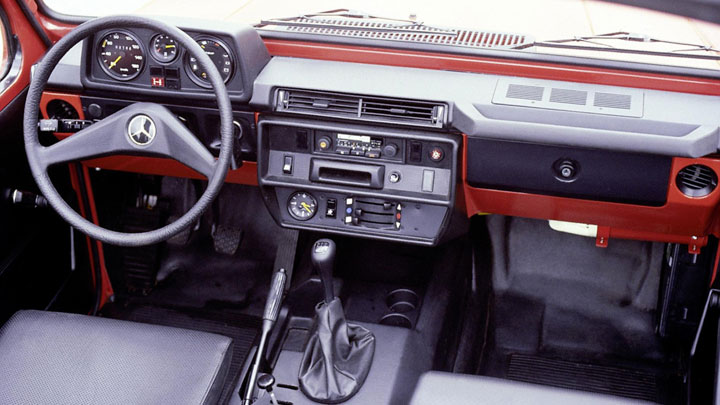 ADVERTISEMENT - CONTINUE READING BELOW ↓
Recommended Videos
Although the aim was to make an off-road car that still worked on-road, the 1979 G-Class was clearly not a luxurious thing. Most of the time spent engineering must have gone on the locking diffs, rigid axles and coil springs—with little time left over for interior (or exterior) design.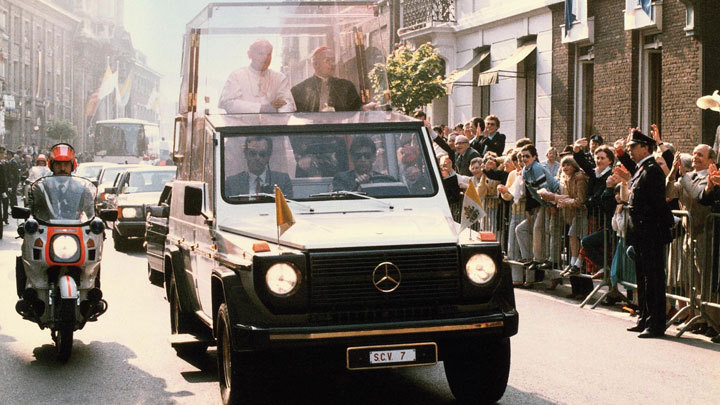 We said the original could get you anywhere no matter what you needed to do, and we weren't lying. In 1980 Merc decided to paint a 230 G in mother-of-pearl and fit a giant Perspex box on the back for Pope John Paul II and his worldly travels.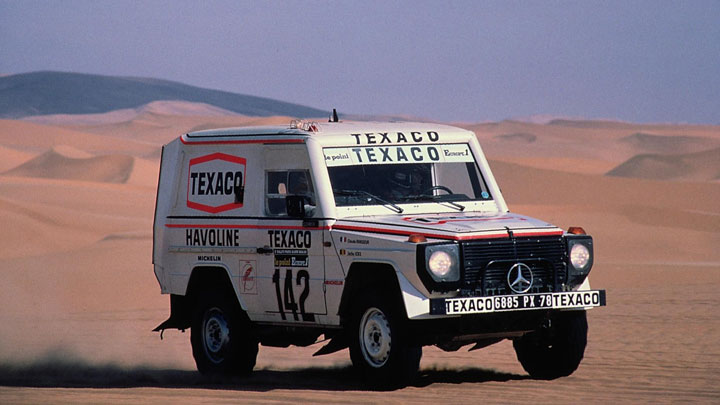 ADVERTISEMENT - CONTINUE READING BELOW ↓
In 1983 the G then proved its multipurpose credentials even further, by securing victory in the Paris–Dakar rally at the hands of Jacky Ickx and Claude Brasseur. How mighty does it look with that Texaco livery?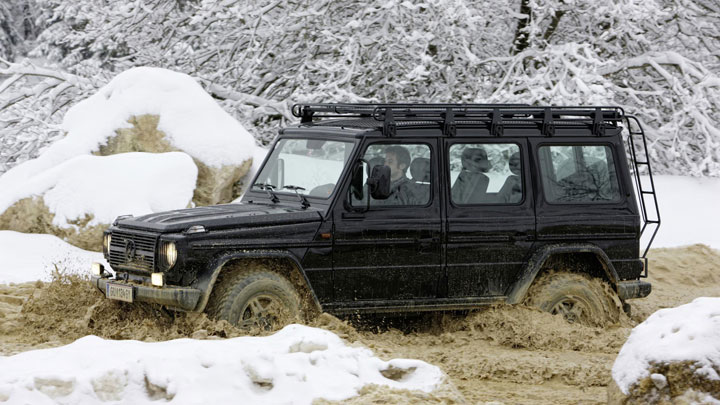 After its introduction in 1990, the 463 G-Class was so popular that it remained in production until 2018 with limited alterations. It was this iteration that brought a more luxurious interior and ever bigger engines though, and thanks to the series of different updates the G became somewhat of a status symbol. This 2009 G500 housed a stonking great V8, but in 2002 AMG managed to squeeze in a 6.3-liter V12.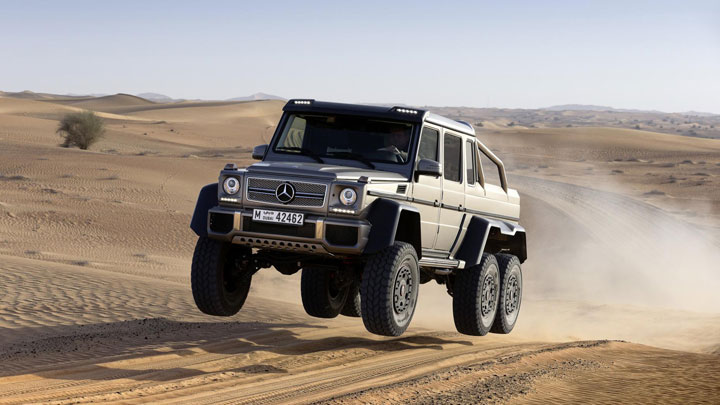 We don't quite know what they were smoking throughout 2013 over at Mercedes and AMG, but there must have been one hell of a party when the bosses signed off on a production run of 6x6 G-Wagens. Also, look, it's a dune jumping press shot again!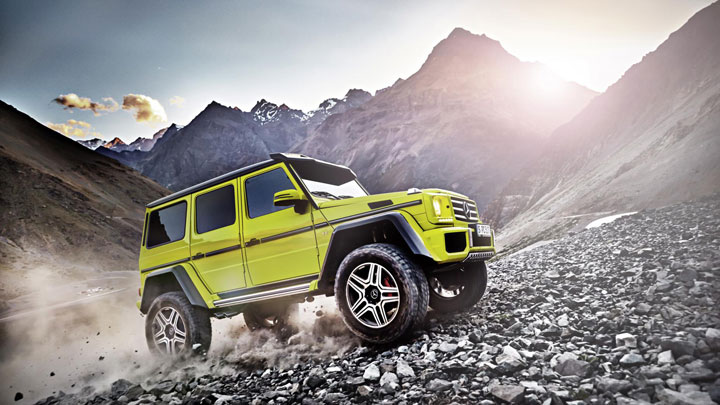 In 2015 the engineers were let loose once again. They came up with this, the G 500 4x4²—billing it as the ultimate off-road G-Class. The 4x4² used the portal axles from the 6x6 and deployed three separate lockable diffs. Just check out that ground clearance.
ADVERTISEMENT - CONTINUE READING BELOW ↓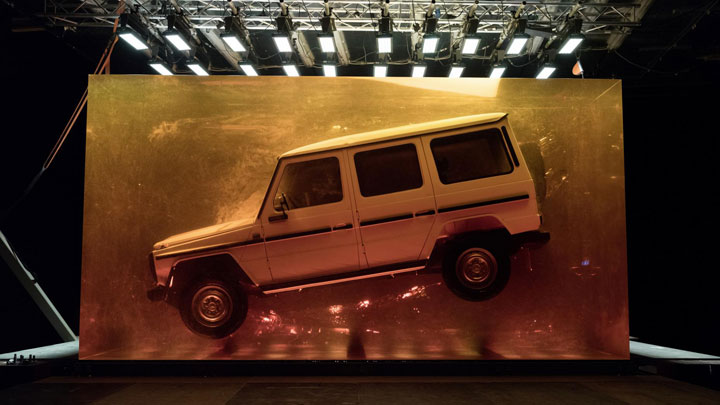 The new G-Class arrived in 2018 and was huge news. The car had developed a cult following and Merc had to get things right. To accompany the launch in Detroit, the Germans encased a 1979 model in the world's biggest installation of synthetic resin. Right.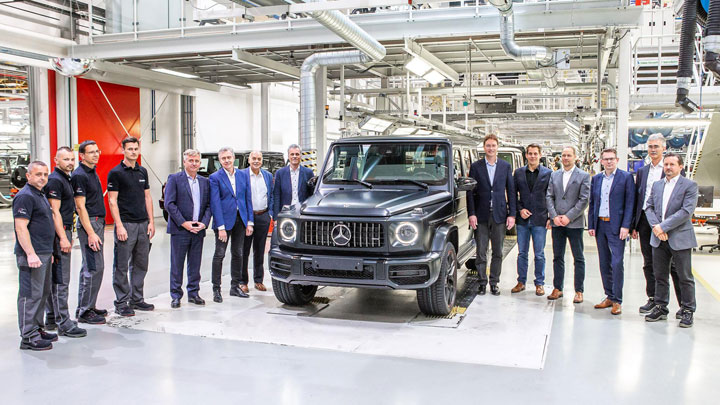 Get things right they did though. The new G-Class has been a huge success and doesn't stray too far from its classic roots. The first off the production line in Austria was this monster of a G63.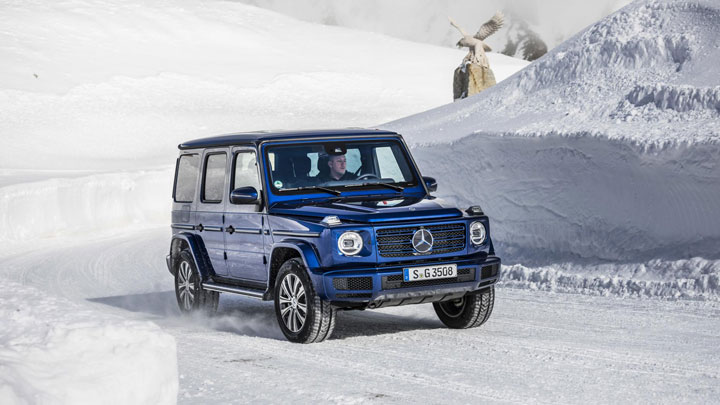 Here's to the next 40 years.
NOTE: This article first appeared in TopGear.com. Minor edits have been made.