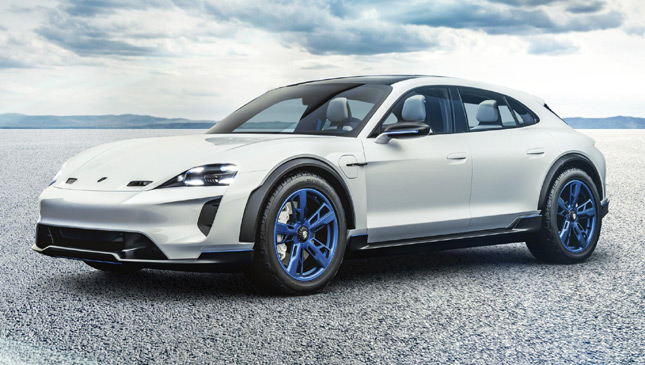 Windscreen wipers. Actual glass wing mirrors. Somewhere you could conceivably mount a number plate. Leaving off these tedious details is an easy shortcut to building glamor into a concept car. But their presence signifies something that's even more exciting.
They mean this is very close to something you'll see on actual roads. And the Porsche Mission E Cross Turismo has them all. Not that this is exactly a production machine. A little decoding is necessary.
Michael Mauer, Porsche design overlord, says: "The proportions and dimensions give you a hint: This is more realistic than the first Mission E concept." In other words, the basic bodywork and interior here is pretty much as per the production Mission E sedan that's launching next year. It's slightly shorter than a Panamera, and the electric platform is all-new.
Continue reading below ↓
Recommended Videos
Then he adds: "This concept also shows possibilities of the future lineup." So they're already planning a range of Mission E bodies, and this shooting-brake-esque roof and tailgate are for the second model.
Finally, there's this Cross business. That's the slightly raised ride height, the chunky tires, and the body armor around the arches. Here the messaging really does start to get a bit convoluted. Does the beautiful and pure idea of the Mission E really need to be turned into, what, a Mission E Allroad? A Mission E Scout?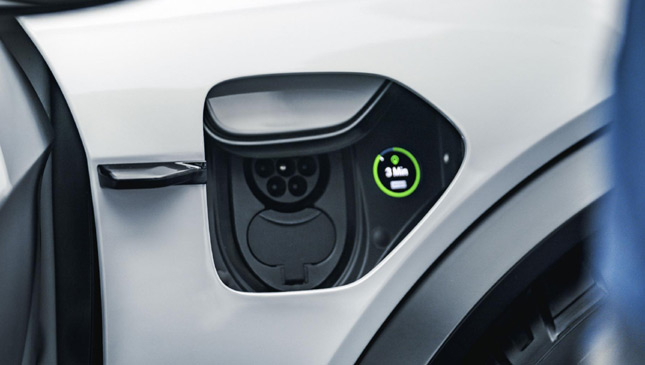 Whether a production electric Porsche would actually get the Cross treatment, or whether this bit really is just motor show fun, isn't yet clear. But Mauer stresses what we already know: that Porsche sees big business in crossing over.
Peter Varga, Porsche's exterior design director, has more to say about the body protection parts. "It was important to me to have a light look, a Porsche look. Off-road cars usually look heavy. So we didn't close the wheel-arch trim onto the sill. It's more like the floating aero of a GT3 car."
The Cross Turismo concept is a runner, using the same mechanical and electrical setup as the first Mission E, due out next year. That means front and rear electric motors, good for 0-100kph in 3.5 seconds and 0-200kph in 12. It'll do those blazing numbers even when the battery is fairly depleted--a condition not met by a Tesla. Its range is just over 480km, when driven with the sloth of a EU-cycle tester, but of course that'll be significantly eroded if you drive like a Porsche owner.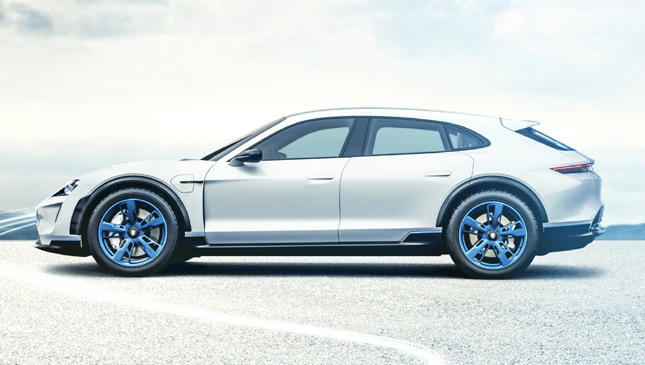 The Mission E doesn't only have the performance of a Porsche, it has the looks of one. Compared with the 2015 show car, the Rubenesque hips have been lost and the suicide doors too, but it still has Mauer's touchstones of Porsche DNA: "The low hood and raised wings, the tapering roof, the rear shoulder and the shape of the DLO. And the taillight band."
"When we started EVs, I thought we could have a clean front like early Porsches. In fact the motor and battery need a lot of cooling. You also have to look at drag because of range. Now you could just cover the wheel-arches, but as a designer I didn't like that idea--you have to see the wheels on a sports car. So we have air curtains around the front wheels. The headlamp is more like an air intake with the headlamp within it. Below the back bumper there's no need to cover exhaust pipes, so it's an aerodynamic part."
Proportions of course are critical. They're hard to read here because of the 'Cross' paraphernalia of body cladding and lumpy tires. But actually the body is shallow from floor to roof, and wide.
Mauer says that's critical. "Porsches need dramatic proportions in width-to-height. In an EV you have the battery in the floor for driving dynamics, but you need to package the people on top. That drives the height of the car. This is a big, big challenge. It would have been easier to have done a conventional tall SUV." But he claims the battery of this car is thin relative to its capacity, so the seats aren't pushed too high.
"Inside, it's a combination of the new and old worlds," says Mauer. So you get the wide, oval Porsche instrument pod, but it's a thin curved screen. Apart from the steering wheel and stalks, all switches, even the windows, are on glass touch panels. There's no carpet to be seen.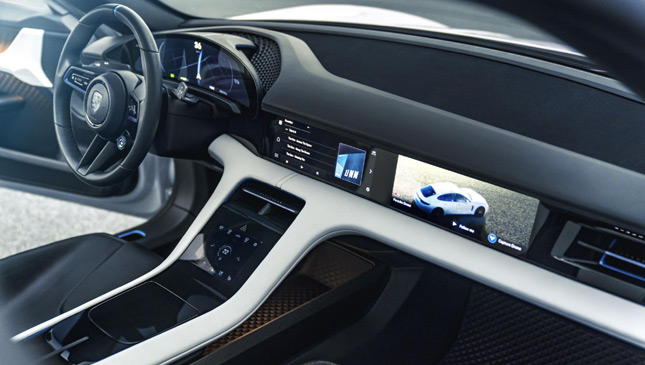 The cabin is full of 'floating' elements, again in search of an impression of lightness. Interior design chief Ivo van Hulten calls these parts 'satellites.' The air vents have no blades. Instead, electrostatic wings control the air direction from upstream of the outlets.
"There is an HUD," says van Hulten, "but you don't have that visible hole in the dash where the projector usually is. We've covered it in fine mesh, and the image projects through."
The seats aren't so production-ready. They'll need to bulk up because of mundane production stuff like crash strengthening and airbags. Neither can you expect any time soon your Porsche car to arrive with a Porsche drone in the boot.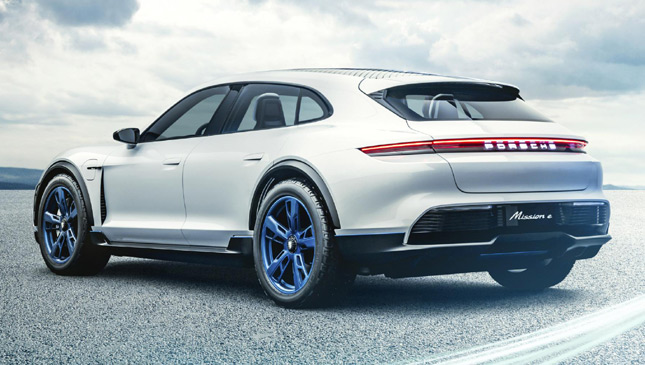 But the designers are thinking this way. Van Hulten explains that the designers at Porsche's Weissach studio don't just do cars any more. They try to understand the whole of life-with-Porsche. In the jargon, the ownership experience. So they reckon Porsche's servers could find you a scenic route and suggest stopovers where you'd launch the drone, which would follow the car as you drive, sharing the footage to those also inhabit this curated Porsche world.
It's indicative of a major shift to new business worlds for the company. Porsche now means electricity, crossovers, digitization, connectedness, and sharing.
And you can be sure they mean it. This concept has fantastical details but overall it's much more than just a fantasy.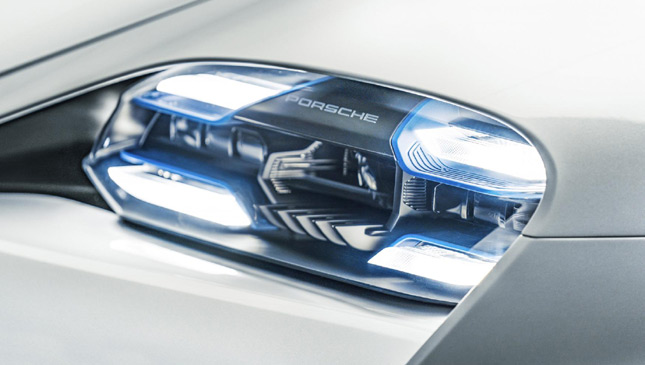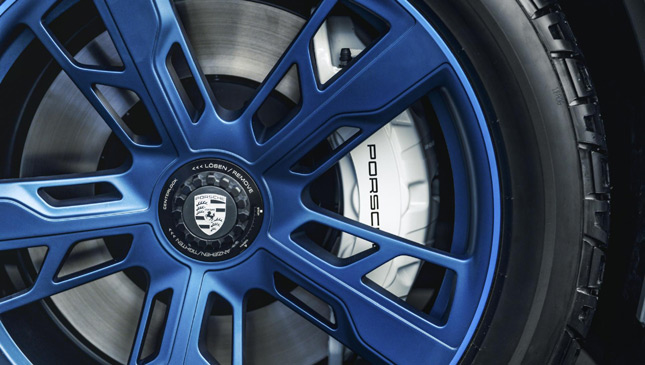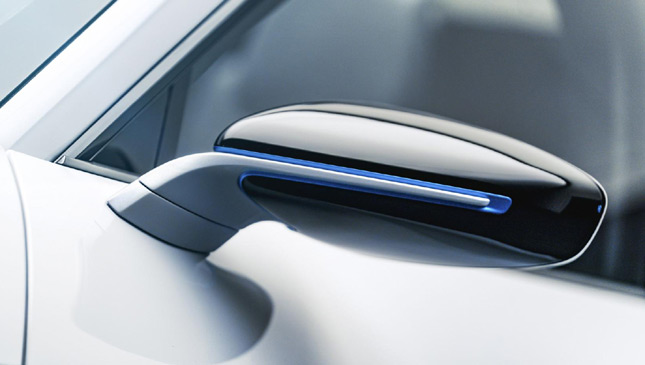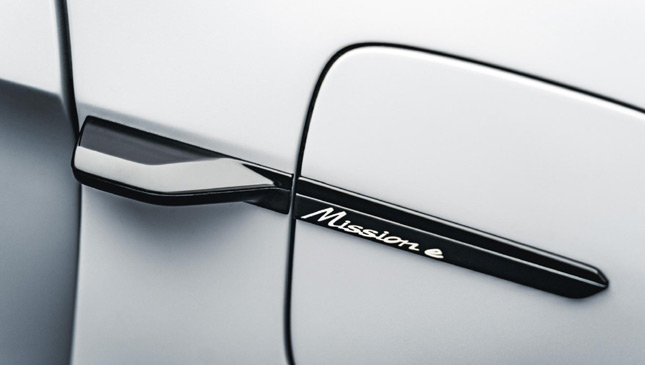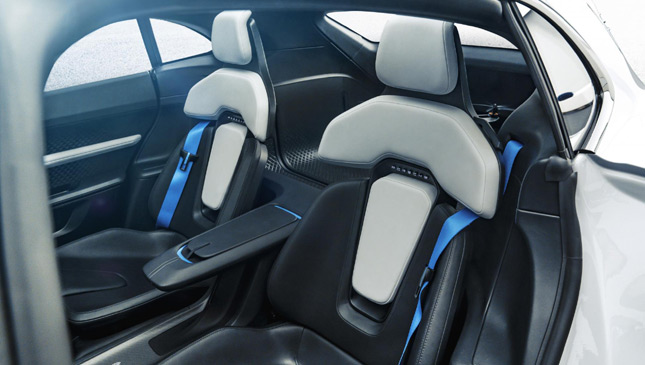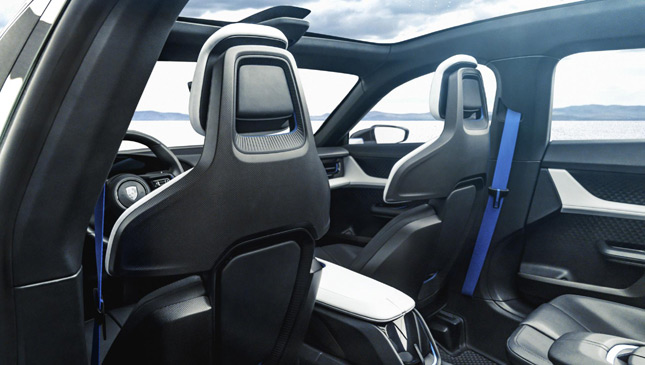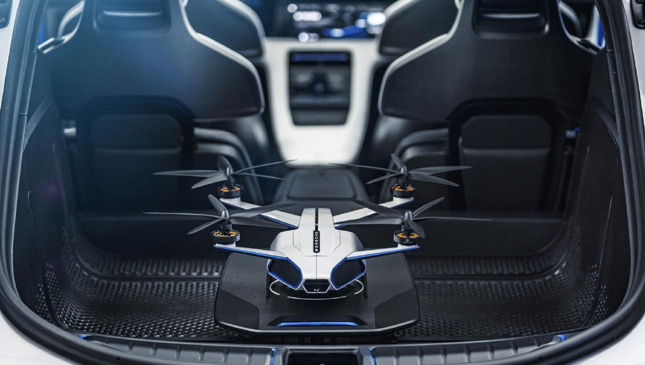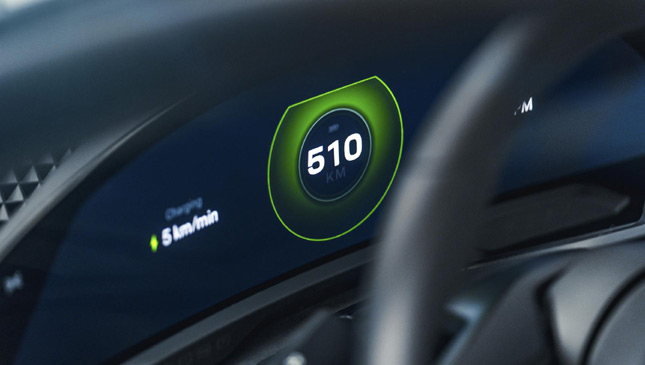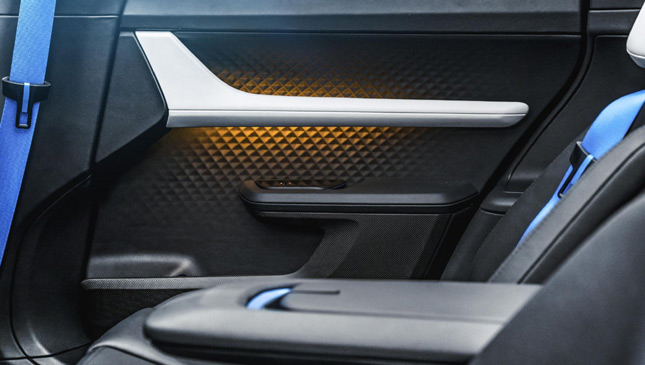 NOTE: This article first appeared on TopGear.com. Minor edits have been made.