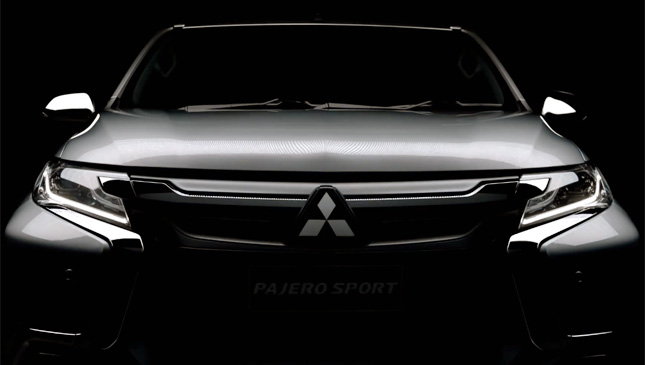 It looks like the hottest segment in the automotive market right now is the midsize SUV, with the likes of the Isuzu MU-X and the Chevrolet Trailblazer jostling for precious market share. In the coming days, the competition will only get tougher as the all-new models of the Ford Everest, the Toyota Fortuner and, of course, the Mitsubishi Montero Sport hit local showrooms one after another.
Ford has already launched the Everest in our market, although the actual units have yet to reach the garages of eager customers. On the way are two of its fiercest rivals--the Fortuner and the Montero Sport. Fans can't get enough of the latest spy photos. Our recent articles featuring the Fortuner's exterior and interior reaped page views like a nude photo of a Hollywood actress. And still people want more.
Well, here's more. These are detail shots of the all-new Montero Sport, as officially released in a teaser video by Mitsubishi Motors Thailand. In case you check out the video and wonder why the vehicle sports a "Pajero Sport" nameplate, that's because this is the model name of the Montero Sport in Thailand.
Anyway, we watched the quick, 15-second video and nicked seven screenshots to share with you. And here they are. While no single shot shows the vehicle in its entirety, the details pretty much give you an idea of what the new-generation Montero Sport will look like.
Continue reading below ↓
Recommended Videos
The question is: Do you like what you're seeing so far?