Vaporware-o-meters at the ready, people, as here's another ambitious supercar startup that wants to plug a niche with a load of money and yet another headline-grabbing 1,000hp+ hypercar. So, without further ado, please be upstanding for 'The Naran'—Naran Automotive's 1,048hp front-mid engine, four-seat, GT3-inspired hyper-coupe.
Yes, hyper-coupe. According to Ameerh Naran, the Indian-Zimbabwean entrepreneur and private-jet mogul that founded Naran Automotive, hyper-coupes are now a thing. Mainly because he's always wanted one. So, he's building one. With his own money.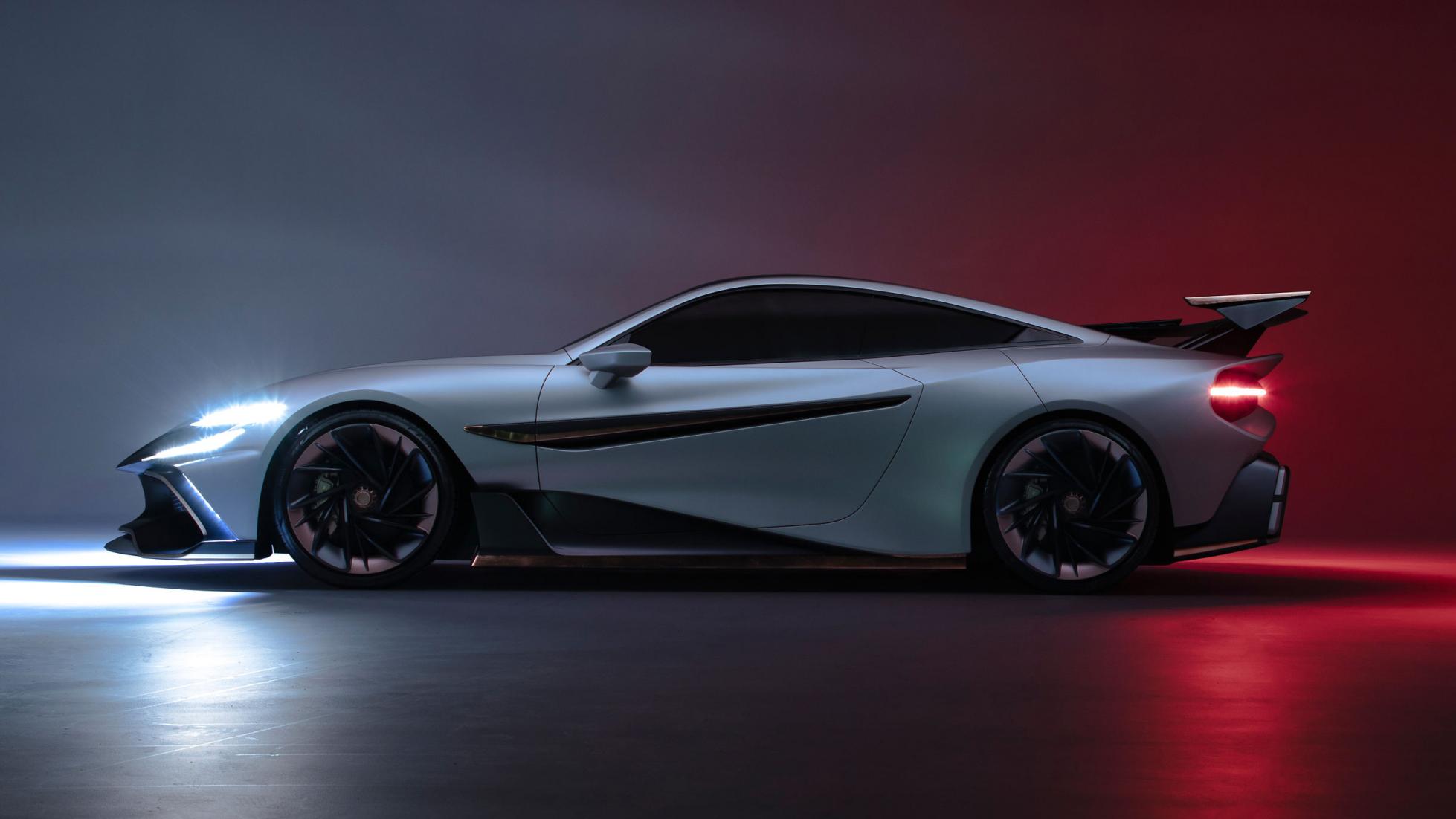 What exactly is Naran's 'The Naran?' Well, there's quite a lot to unpack and a few contradictions to get your head around, so let's start with the basics. It's a limited-run (just 49 will be produced, all built in Germany) hard-core 2+2 coupe that's as wide as an Aventador SVJ and seemingly as long as a Riva boat—even making that Rolls-Royce Phantom Drophead in the back of the photos look small. Underneath is a BMW M8 that's been heavily modified to include new subframes, axles, double-wishbones, and adjustable roll bars so it can wear that butch carbon cloak on its shoulders.
Continue reading below ↓
Recommended Videos
The M8's 4.4-liter twin-turbo V8 has also been carried over, albeit heavily modified. It's been heavily worked on by block boffs Racing Dynamics in Germany. They've bored it out to 5.0 liters, then changed the stroke and compression to incorporate new, bigger turbos that all come together to deliver a four-figure power on a dyno pull—1,048hp, apparently. This is all fed through the same ZF eight-speed auto 'box as the M8 (again, heavily modified so not to chew itself to death with the new 1,035Nm of torque) and BMW's four-wheel-drive system. But if you really want to turn the Pirelli PZeros to dust, the option to send everything to the rear wheels is also there. We'd recommend your best pair of brave pants for that one.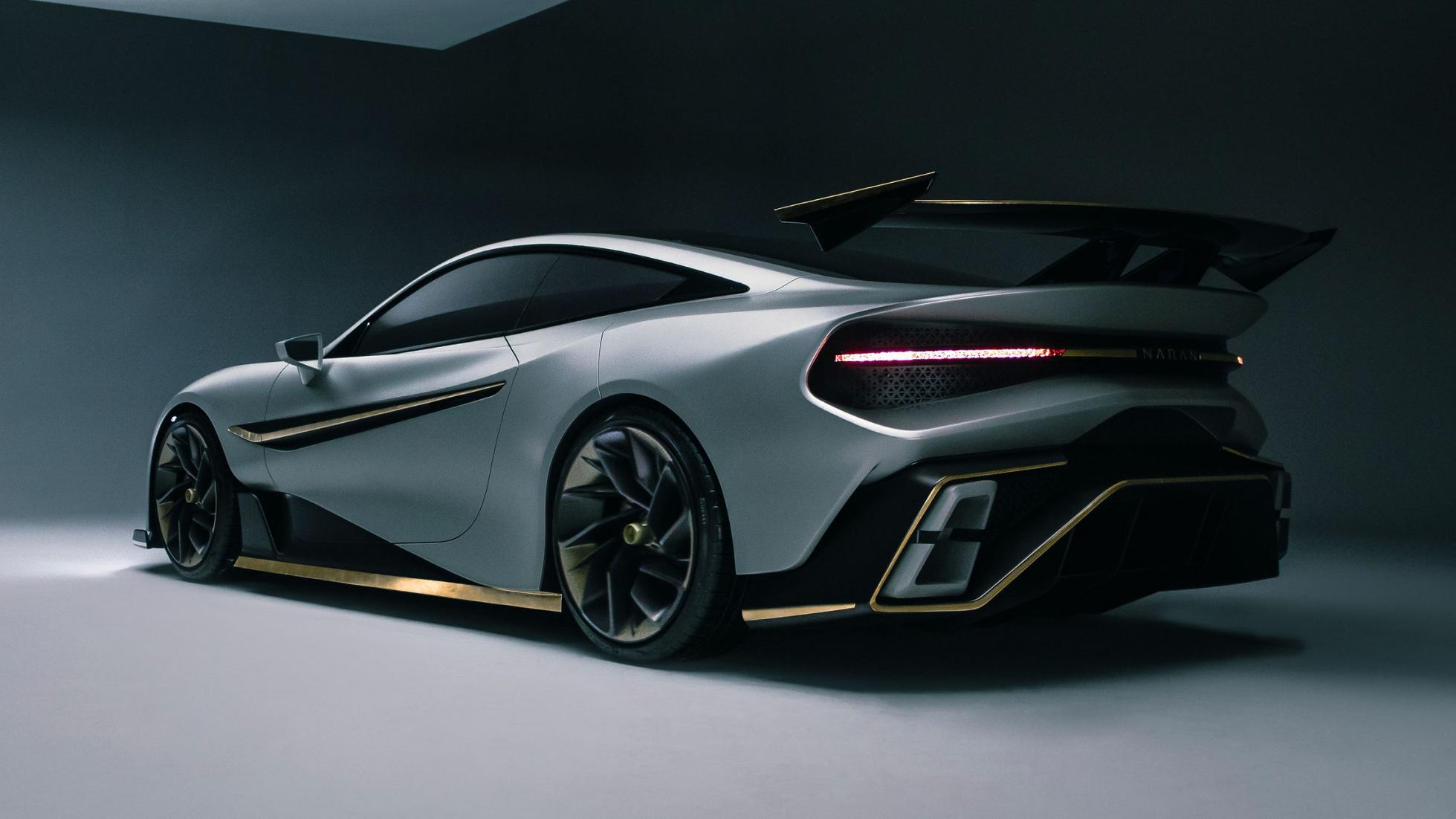 Considering all that exists so far is a design buck, the projected performance figures are ambitious: 0-60mph (97kph) in less than 2.3sec, 0-100mph (160kph) in 4.56sec, a top speed of more than 370kph, and 1,377kg of downforce. However, they do have some proper brains working on the project, including EY3 Engineering and Daniel Mense, the folks who worked on the NIO EP9—the electric car Nürburgring lap-record holder...and also a car we've yet to see go into mass production.
The design is the work of Jowyn Wong, a man who knows how to pen Instagram-famous shapes given he designed Apollo's reborn GT1 race car for the road—the Apollo IE—as well as the De Tomaso P72. Both of these have proven themselves popular online, but are yet to properly prove themselves under rigorous, independent testing. Which we're more than happy to do, if they'd give us the chance. Being of such imposing scale (for perspective, the wheels are 22 inches), the design is quite the trick for your brain to digest as the overly aerodynamic flicks, shapes, and ducting make you think it's a lot more supercar than muscle car, when in reality it's a bit of both.
It kind of reminds us a bit of the MG XPower SV, just with more sci-fi to it. A bit like if The Mandalorian got busy with a platypus. Inside—well, when it's finished—Ameerh plans to use his aviation nous to bring in materials that you would see in a private jet cabin. We're talking wood and marble, but also four-point harnesses. Quite the juxtaposition, huh?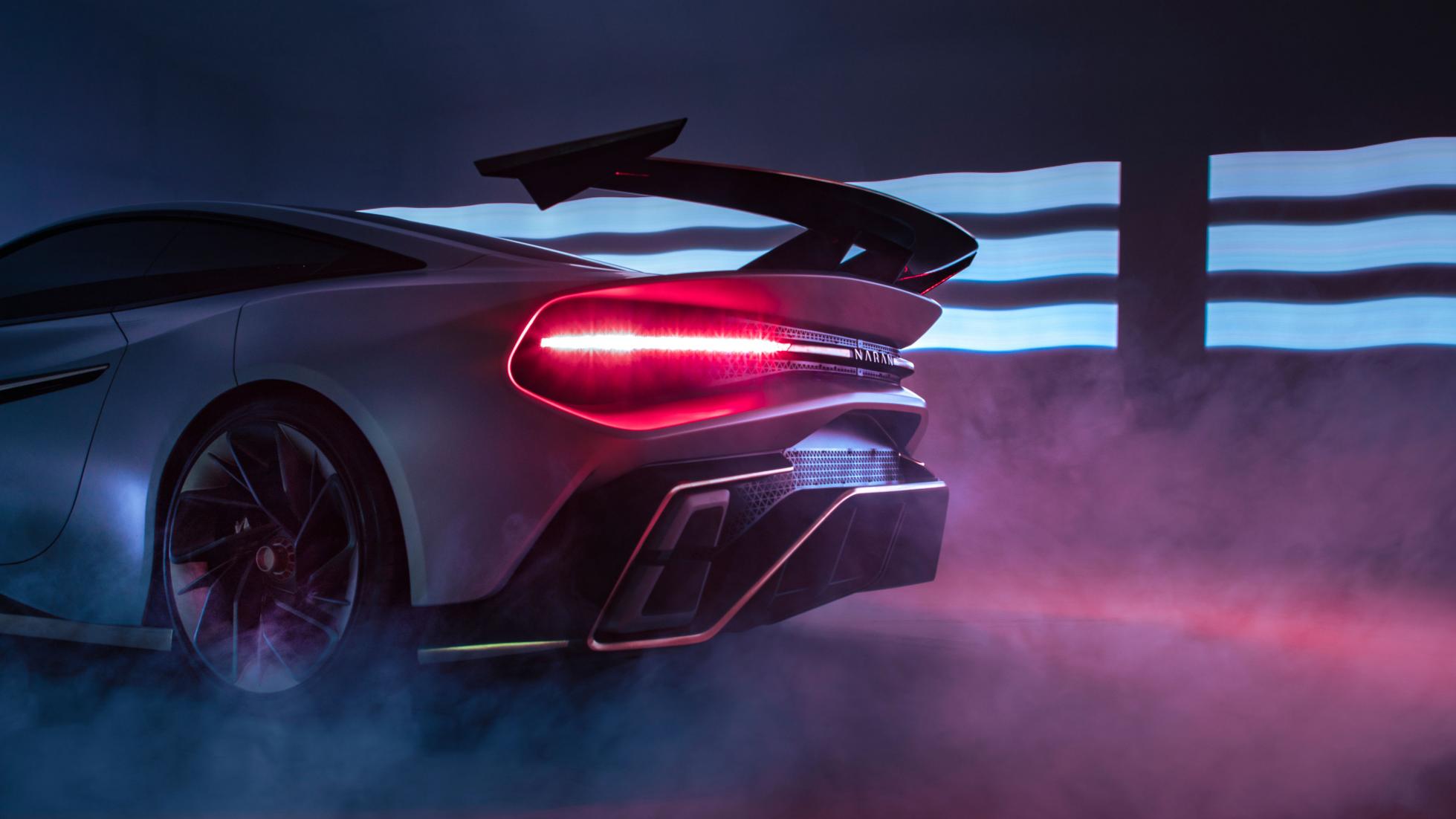 In fact, the whole car is quite the juxtaposition. Ameerh says vehemently that the hyper-coupe is not a GT car or a rival to the Koenigsegg Gemera—rather, it's a hard-core car. A hard-core car that's not stripped out and has a marble interior. Hmm. According to him, it will have the excitement of an Aston Martin Vulcan, but with the handy ability to ratchet the driver's seat forward and sling two (presumably small) friends in the back. As well as being fast, he also wants it to be luxurious and finely detailed. But it also has a race car's flat floor, diffuser, bushings, four-way adjustable Öhlins, and center-lock wheels hiding AP brakes.
As you can imagine, this isn't going to be cheap, with the Naran starting at £850,000 (about P54.7 million), but more likely topping out at £1 million (around P64.4 million) when people have spec'd it and added their own individual nameplate. But to develop a car like this is expensive, and even though £850,000 is a lot of money, that doesn't recoup the costs. Luckily, Ameerh has a lot of rich mates who've already said they'd buy one, plus a Rolodex of some of the wealthiest people in the world from his jet company to also proposition with it.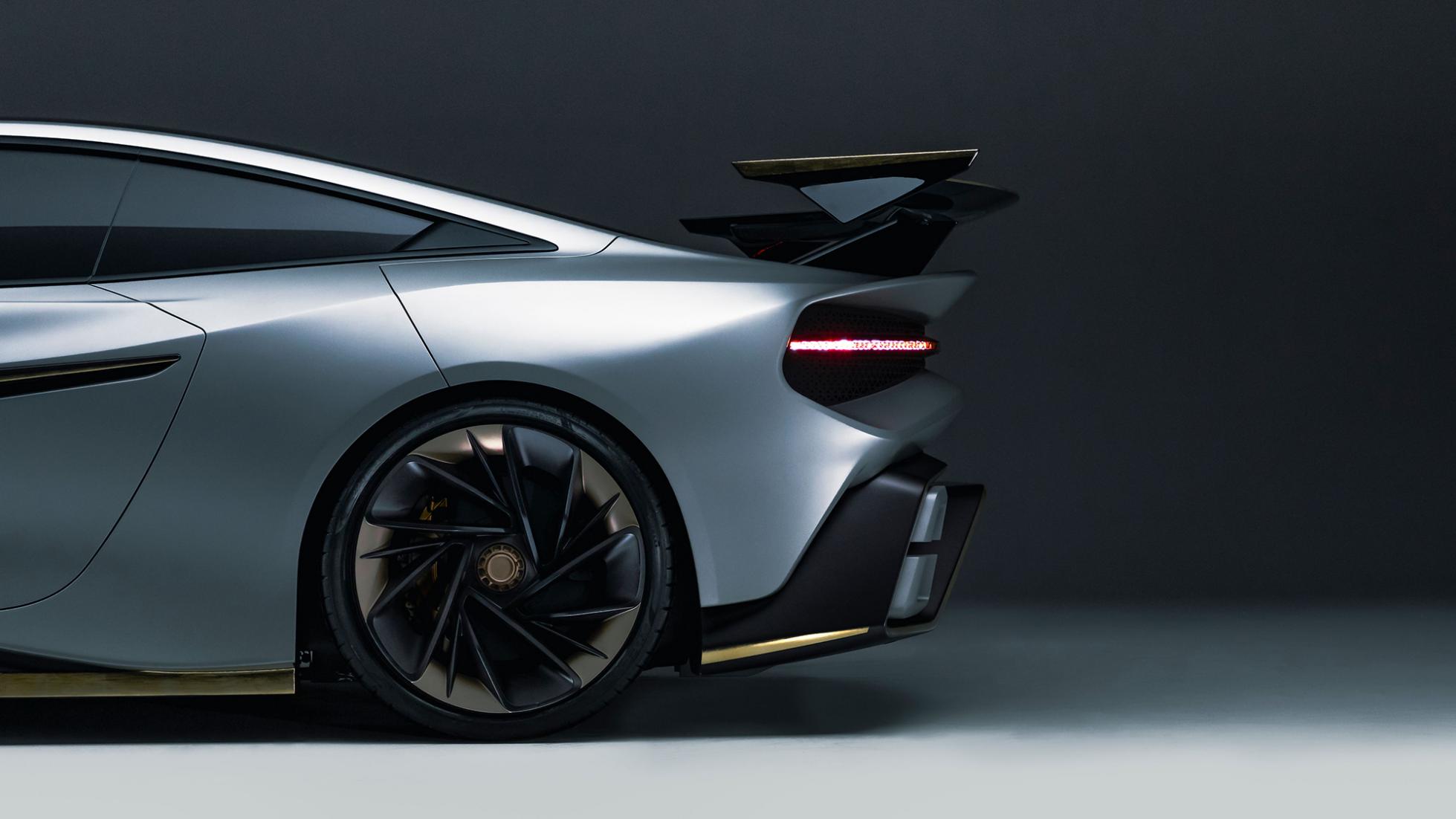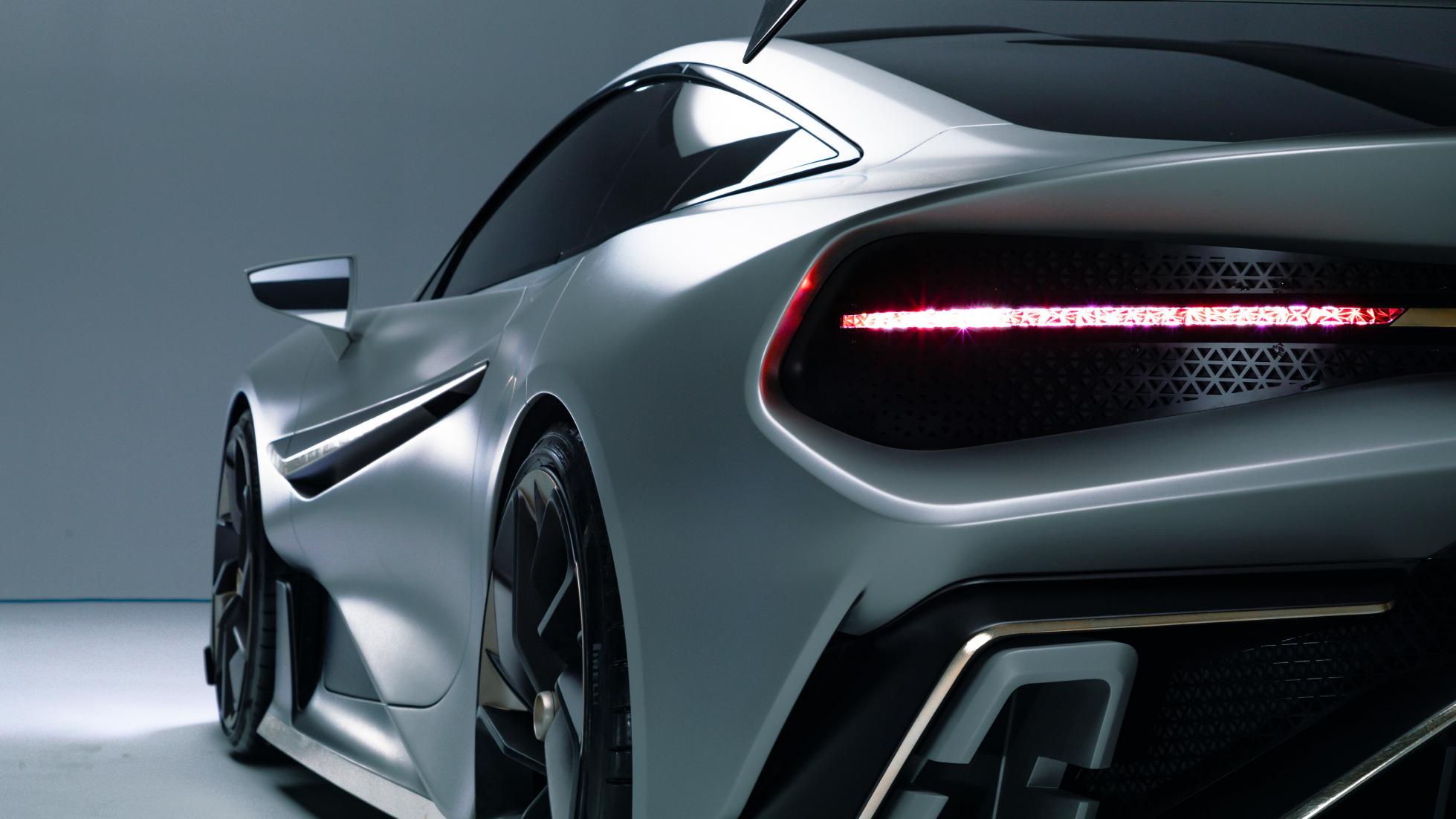 Given the world is currently clutching its stomach thanks to a severe economic contraction, it might seem an odd time to launch a brand-new hypercar brand. But the Naran team seems determined to see this through, with a rolling development car being built in Northamptonshire and set to be pounded with miles from March next year. First deliveries are set to be 2022, so they've got their work cut out.
Now we've heard this ambitious storyline many times before, famously by the likes of Dendrobium. So, could the Naran just be destined for that stockpile of other fanciful, slightly odd-looking hypercar manufacturers that we see once a year at Goodwood's Supercar Paddock? You know, the W Motors Fenyr Supersports, the Arash AF8s, and the Prato Orages—the cars that get a role as an extra in Fast & Furious XXXVII and then fade away into nonexistence? We hope not, as this has potential to be a weird niche we dig, but we won't believe it until we see it. So get cracking, chaps.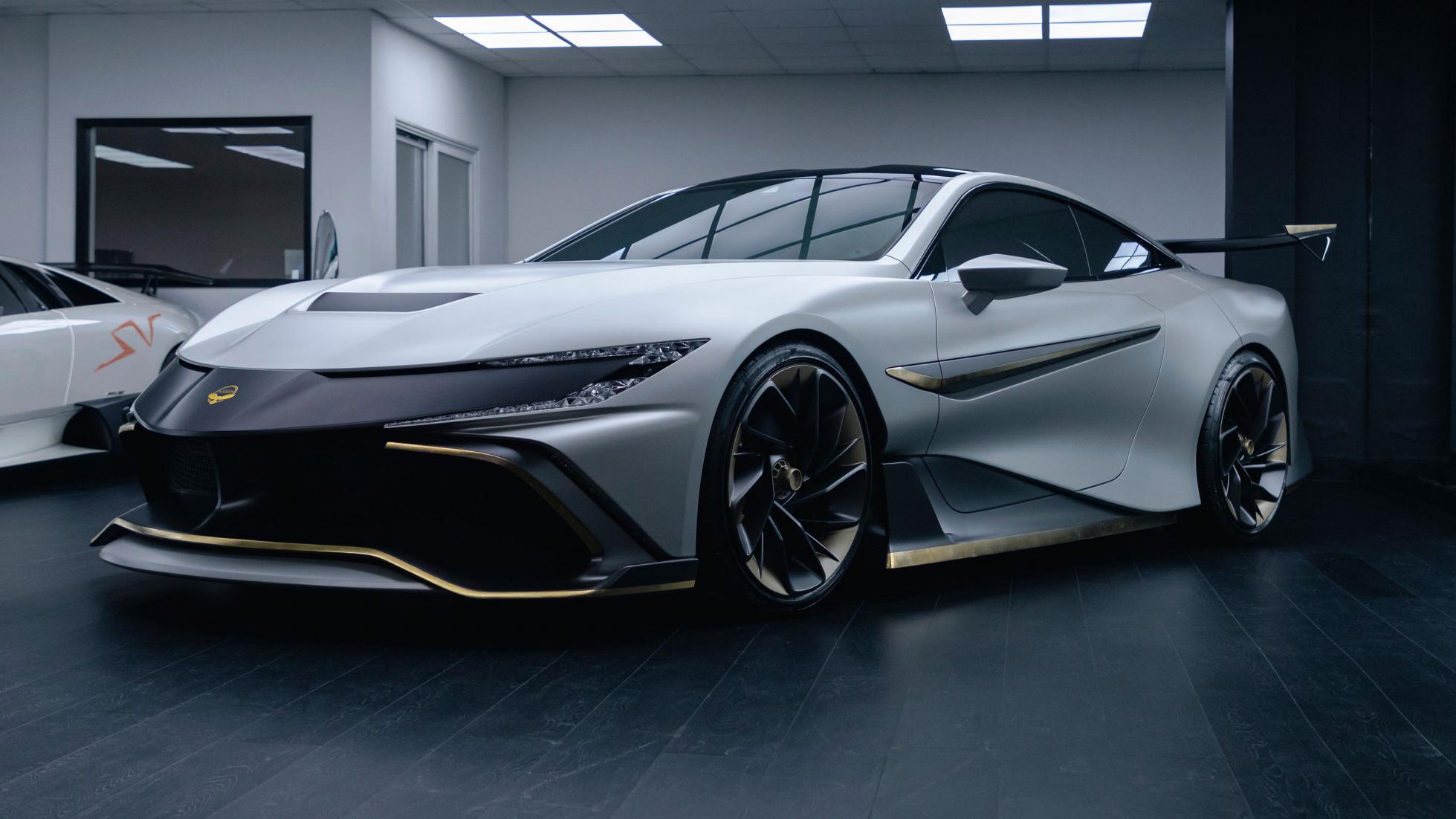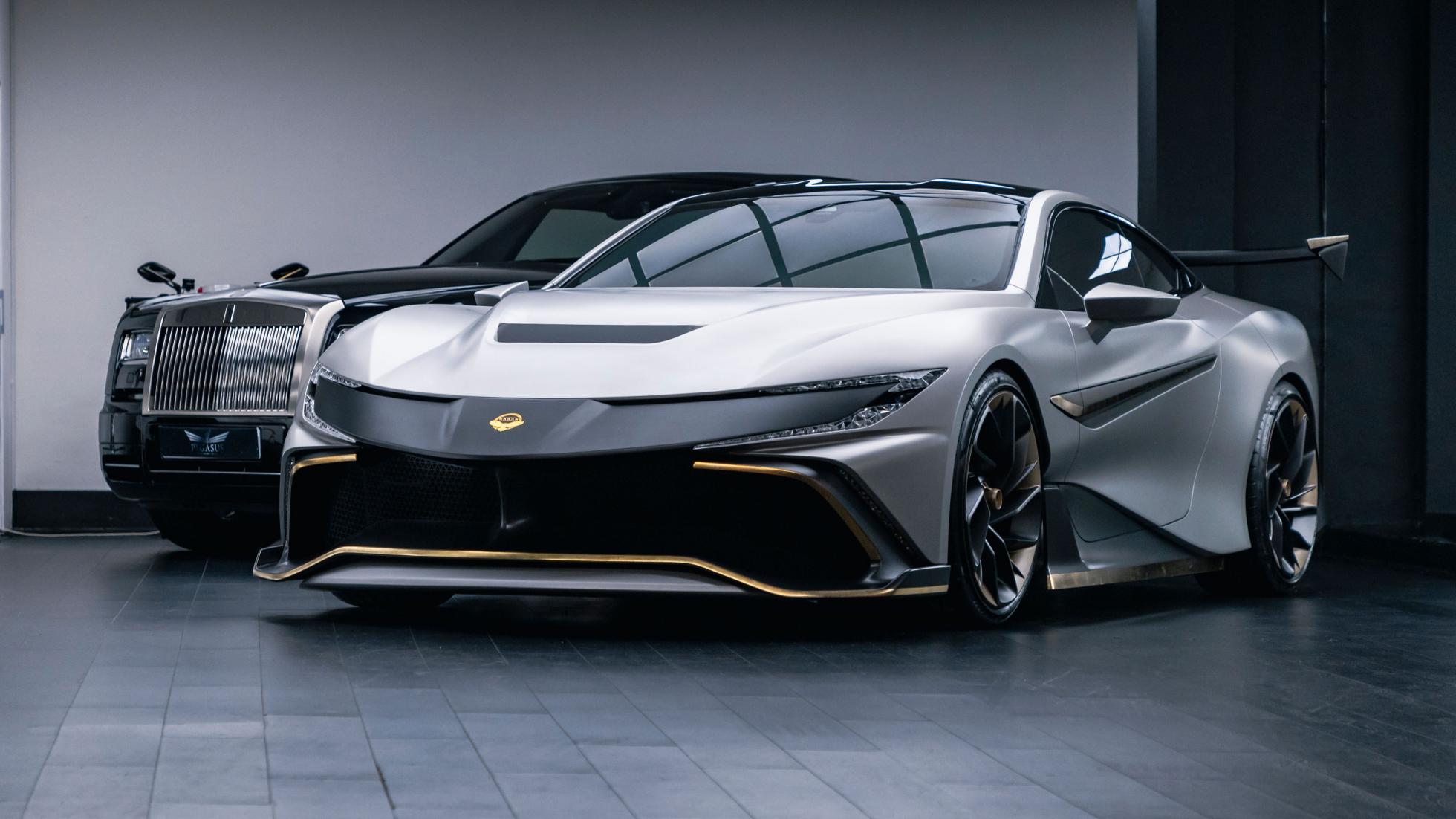 NOTE: This article first appeared on TopGear.com. Minor edits have been made.