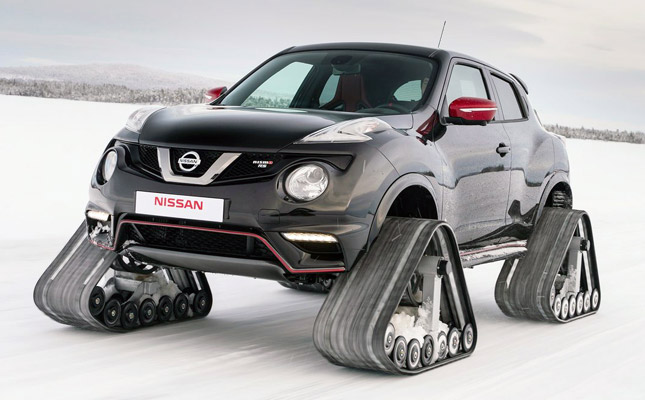 It doesn't snow in the Philippines, so this story may not particularly strike you as relevant. But then it's always interesting to see unique wheeled contraptions, and this one is no different.
Folks, this is the Nissan Juke Nismo RSnow concept, a vehicle obviously designed to tackle icy terrain. The photos you see here were apparently taken from the crossover's testing session in Arjeplog, Sweden--through 20 inches of powder snow no less!
Basically, this is a Juke Nismo RS AWD equipped with 370kg of snow tracks by Dominator Track Systems. Also, the car's torque vectoring system has been reprogrammed to suit the treacherous terrain the RSnow will be driven on. The result is a Juke that can run as fast as 85kph in Arctic conditions, which include temperatures as low as negative 35 degrees Celsius.
We wish Nissan could make one for floods.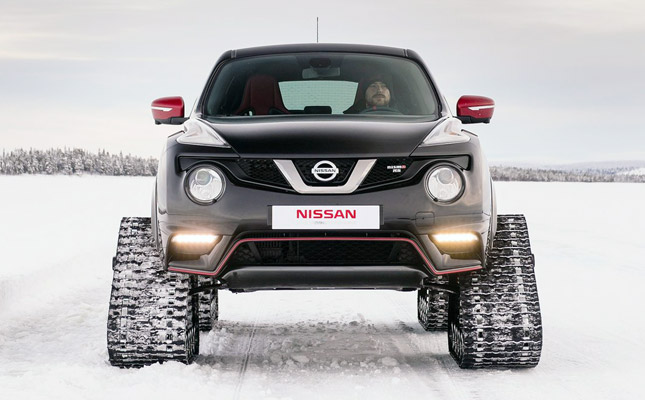 Continue reading below ↓
Recommended Videos