Yes, those are Volk Racing TE37s on a Nissan Leaf. This, however, isn't an ordinary version of the Japanese car manufacturer's best-selling EV offering—it's got a bit more kick to it.
The vehicle you see before you is Nissan's latest test car. It's based on the brand's Leaf e+, but comes with an improved all-wheel-drive setup that utilizes high-power electric motors in the front and rear. Essentially, this is a peek at the company's next-generation EV.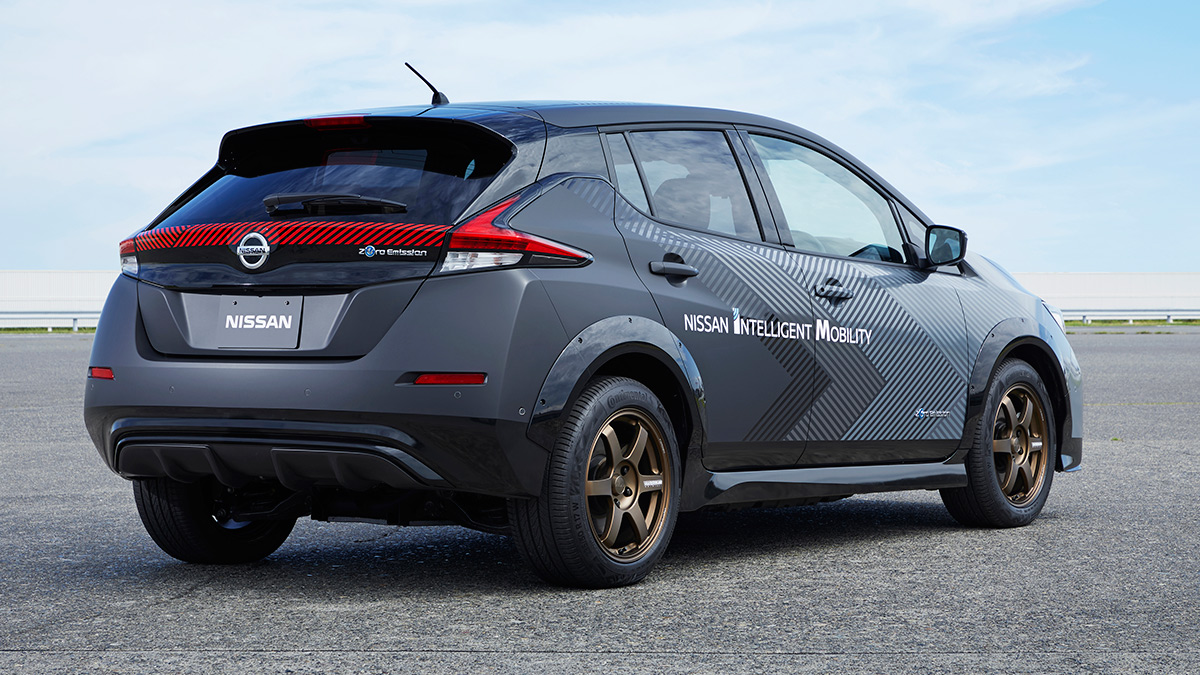 Takao Asami, Nissan's senior vice president for research and advanced engineering, says it's a stepping stone toward a "breakthrough."
"The new electric-drive four-wheel-control technology now being developed integrates Nissan's electric propulsion and 4WD control technologies with our chassis control technology to achieve a huge leap in acceleration, cornering, and braking performance, on a par with the latest sports cars," the executive shares.
ADVERTISEMENT - CONTINUE READING BELOW ↓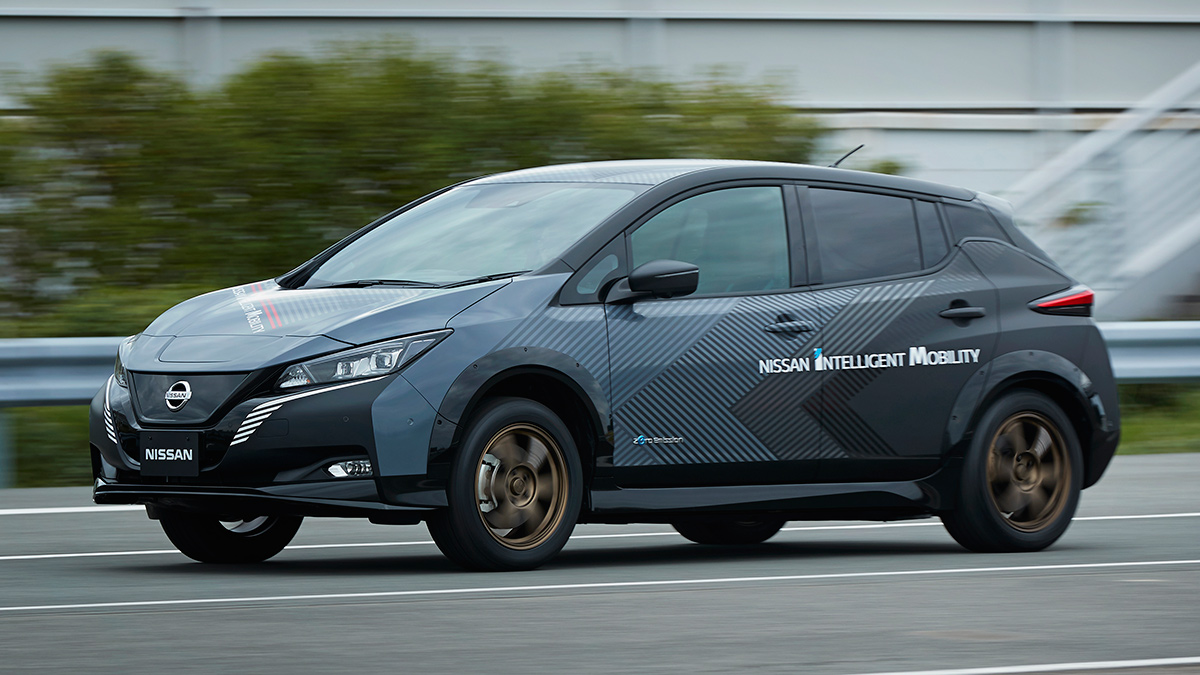 On a par with the latest sports cars, eh? This we like, especially considering the brand has expressed its delight at the idea of plowing into the electric sports-car market one day. Anyway, back to the vehicle.
The two aforementioned motors combine for an output of 309hp and a mind-boggling 680Nm of torque. Impressive, but not the biggest deal here. You'll also want to pay attention to how smooth and agile Nissan claims this thing is, owing to its rear regenerative braking (in addition to the usual front) and the brand's four-wheel-control tech. It gets independent brake control, too, for superb cornering.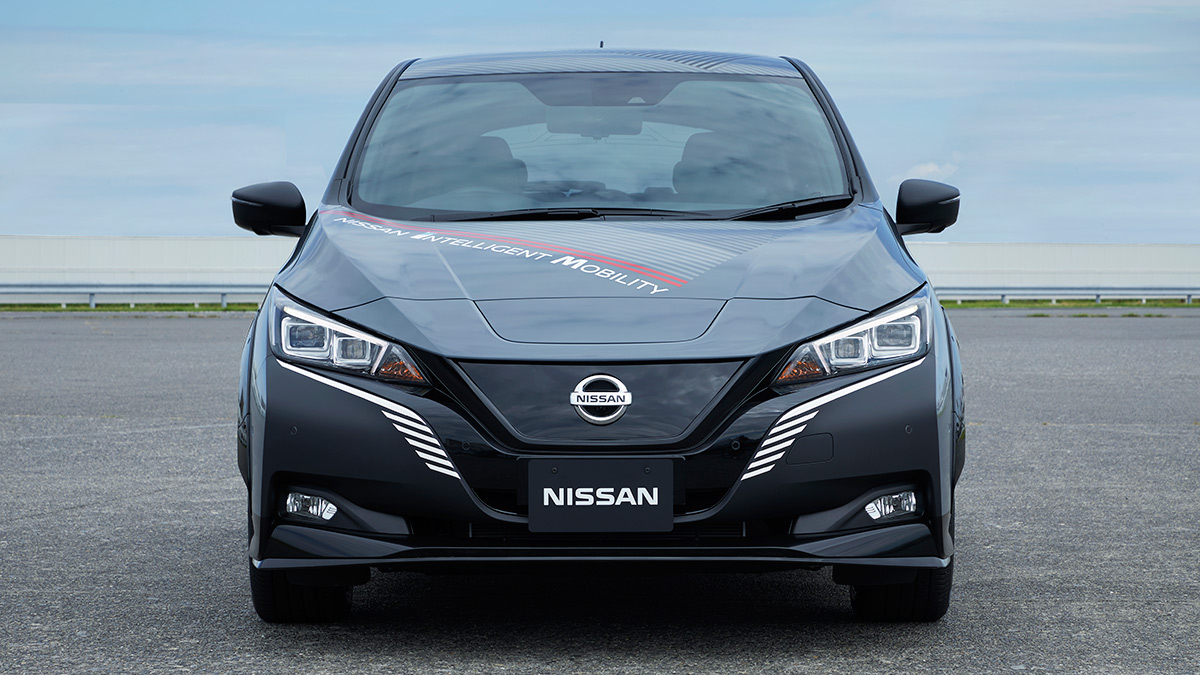 ADVERTISEMENT - CONTINUE READING BELOW ↓
Recommended Videos
Other changes from the regular Leaf e+? There's a massive 12.3-inch display for real-time drive info and, of course, those gorgeous Volk Racing TE37s.
How much of this will be carried over to Nissan's next-gen offering? We'll have to wait a while to find out. But if it's anything remotely close to this hot cornering 680Nm AWD beast of an EV, we'll be good with it.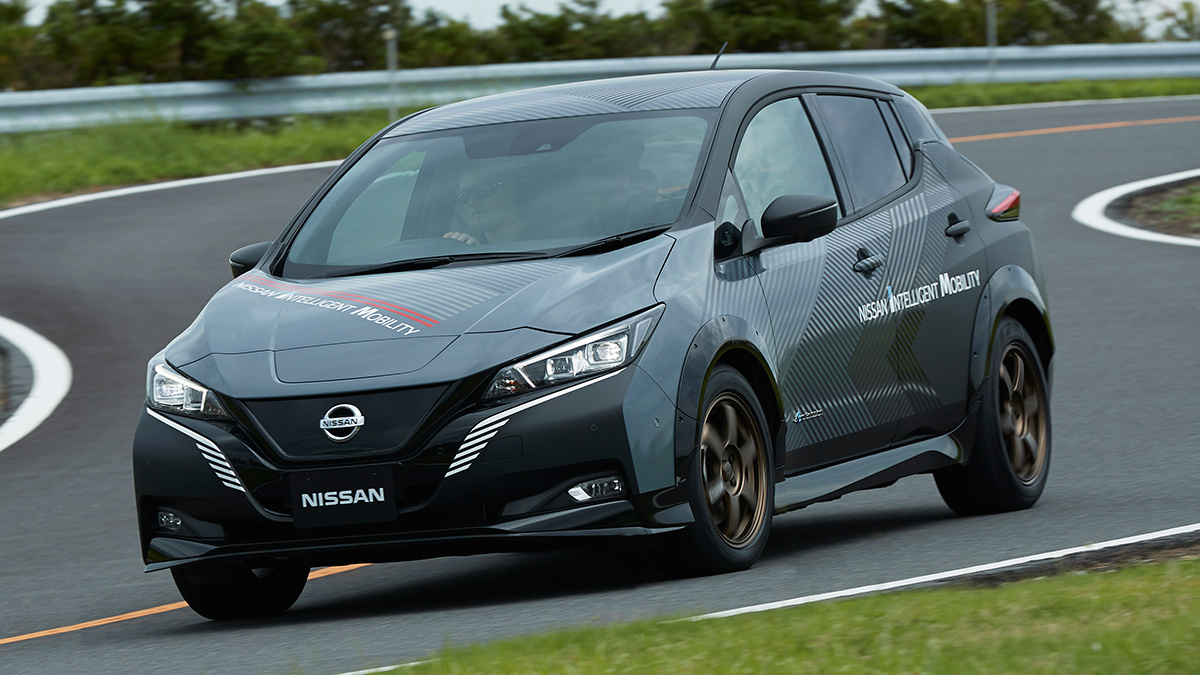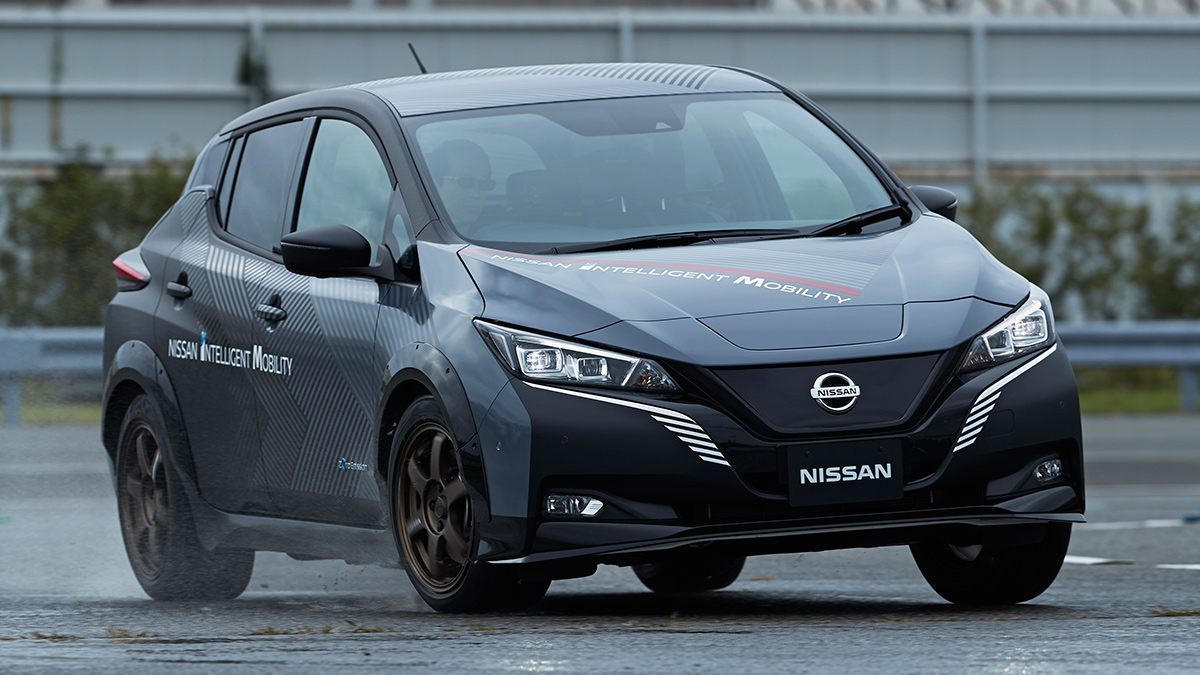 ADVERTISEMENT - CONTINUE READING BELOW ↓