Don't mind getting your hands dirty? Do you love trucks? Do you often find yourself milling about­ inside the mall hardware store for hours on end without actual plans to buy anything?
If your answer to all three questions above is 'yes,' then boy, does Nissan have something special up its sleeve for you.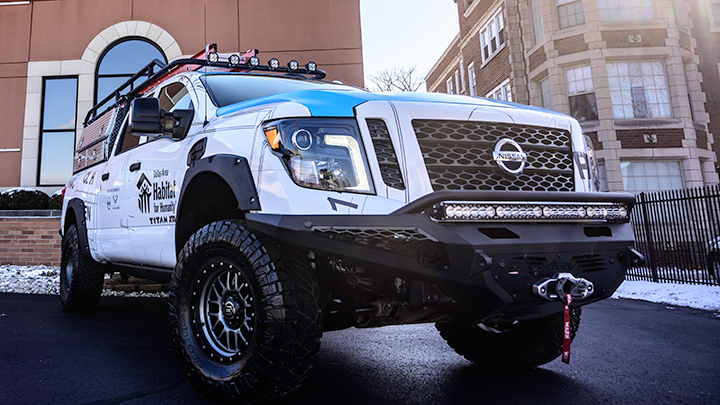 ADVERTISEMENT - CONTINUE READING BELOW ↓
The utilitarian behemoth you see before you is called the Nissan Ultimate Work Titan. It's based on the Japanese carmaker's full-size pickup truck in the US (which comes with either a 5.6-liter V8 gasoline or a 5.0-liter V8 turbodiesel), and this specialized vehicle—which will be on display during this year's Work Truck Show at the Indiana Convention Center—is pretty much a construction site on wheels.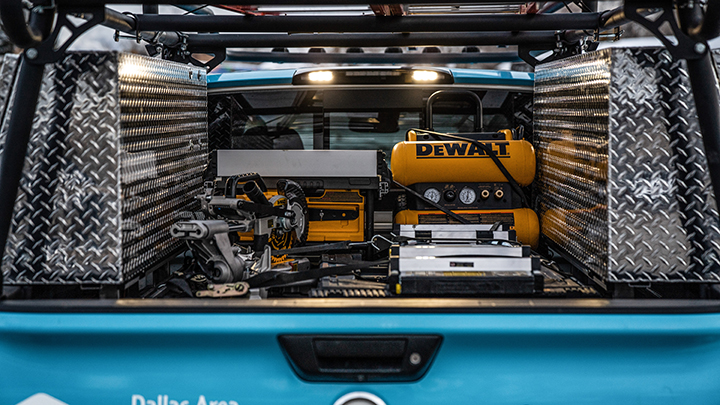 ADVERTISEMENT - CONTINUE READING BELOW ↓
Recommended Videos
The company spent a ton of time with construction site supervisors and workers to lay down the foundation for this Titan. The result is a truck with off-road versatility, a bed packed to the brim with tools and equipment, and an interior that will allow for getting work done on the go.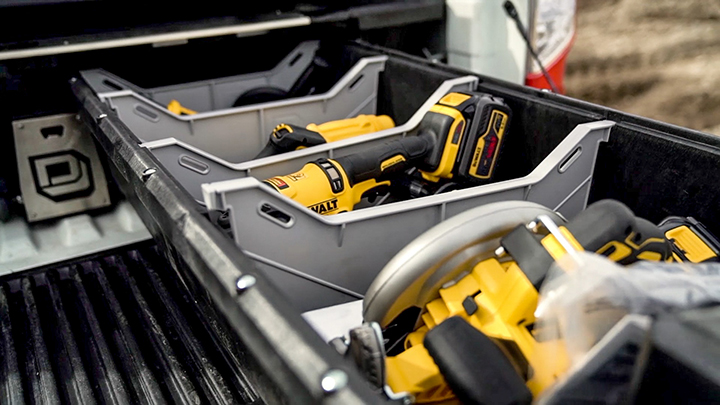 ADVERTISEMENT - CONTINUE READING BELOW ↓
In the rear, there's a lockable storage box, commercial-class cargo boxes, a ladder rack, a 2,000-watt inverter, and tons of equipment including but not limited to an air compressor, hammers, clamps—you get the idea. The suspension has been lifted by three inches, the fenders have been extended, and the truck comes with a winch and runs on all-terrain tires.
Inside, there's tons of space, a stealthy vibe, a computer storage area in the backseat, a 13-inch laptop, and a printer. There are also 14 cupholders, because you're bound to get thirsty with all the s*** you're going to get done with this thing.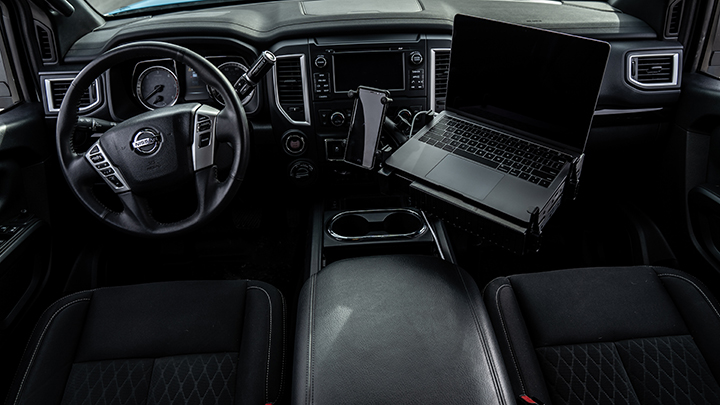 ADVERTISEMENT - CONTINUE READING BELOW ↓
Ah, the possibilities. We can already see it now: building things, hammering nails, and, uh, stuff like that.
All right, we're not exactly sure what we'd do with one. But you can never have too many tools, right? After all, it's better to have it and not need it than the other way around.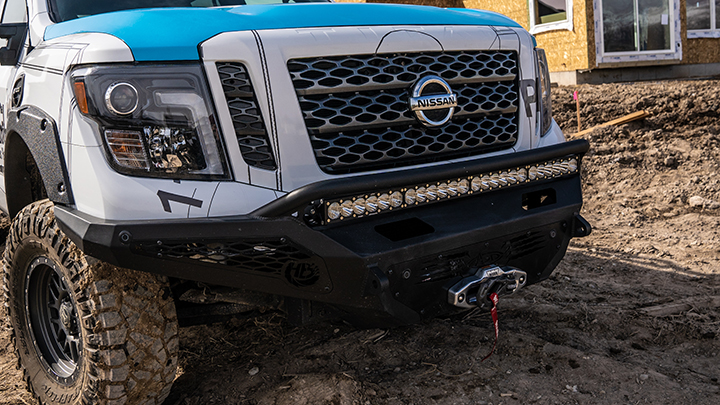 ADVERTISEMENT - CONTINUE READING BELOW ↓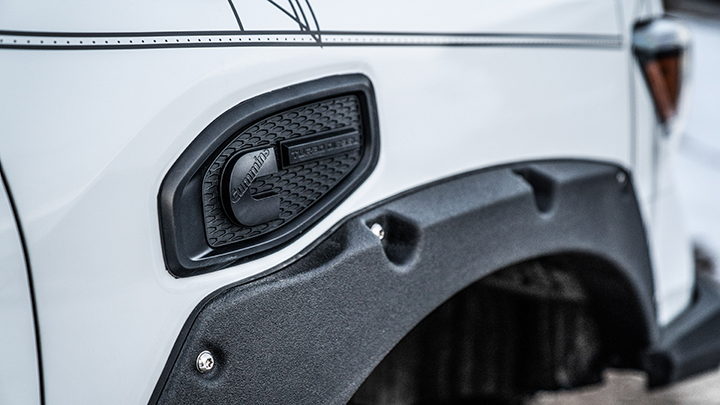 ADVERTISEMENT - CONTINUE READING BELOW ↓