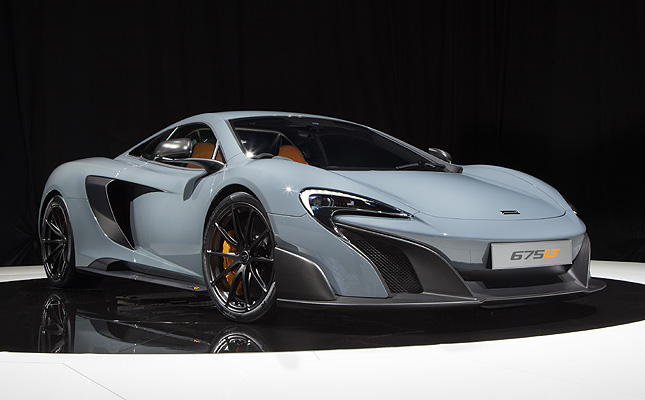 With the McLaren 675LT's launch at the Geneva Motor Show, the British carmaker revealed more details about the "lightest, most powerful and fastest model in the McLaren Super Series."
According to McLaren, it will also be the most exclusive production model from its Super Series line with just 500 units to be made available worldwide. Just like the Lexus LFA, then.
The 675LT on display at the show was equipped with the optional McLaren Club Sport pack, which consisted of a titanium roll hoop, four-point harnesses, and a fire extinguisher.
Other details of the 675LT that were revealed at the show are the car's seven-speed sequential shift gearbox, which can be found in the other Super Series models, and its use of the newly developed ignition cut technology. Adopted from Formula 1, the system works by momentarily cutting the fuel spark at gear shift, which supposedly delivers the fastest change possible and gives the car "a dramatic aural crack on both upshift and downshift."
The McLaren 675LT is priced at £259,500 (P17.583 million) with deliveries commencing from July 2015.
Anyway, check out McLaren's video of a very wet 675LT below.
If you're viewing this on a mobile device and can't see the video, please click here.
Continue reading below ↓
Recommended Videos