The 991 generation Porsche 911's last hurrah, the Speedster, has finally been revealed in production-ready form. And in news that should surprise precisely no one, it looks exactly like the 'concept', save for the substitution of those superb retro door mirrors for normal ones.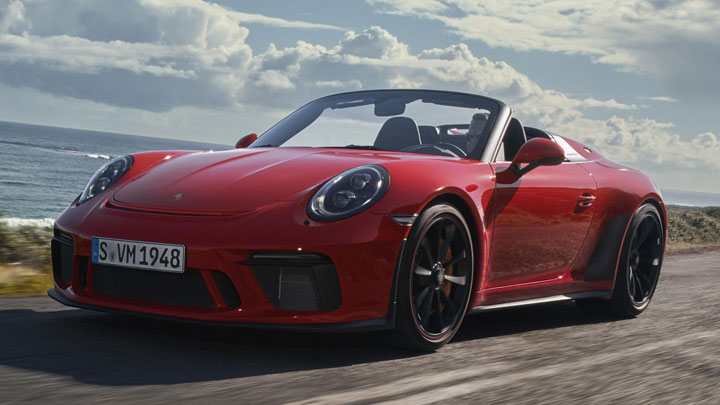 Revealed at this week's New York motor show, order books open on May 7th, and deliveries are set to begin later this year. Prices haven't been disclosed, but let's face it, the Speedster isn't going to be cheap, is it? And that's if you can even get your hands on a build slot.
It uses the same natually aspirated 4.0-liter flat-six as the 911 GT3 and GT3 RS, only here Porsche has added individual throttle bodies to (needlessly) improve throttle response.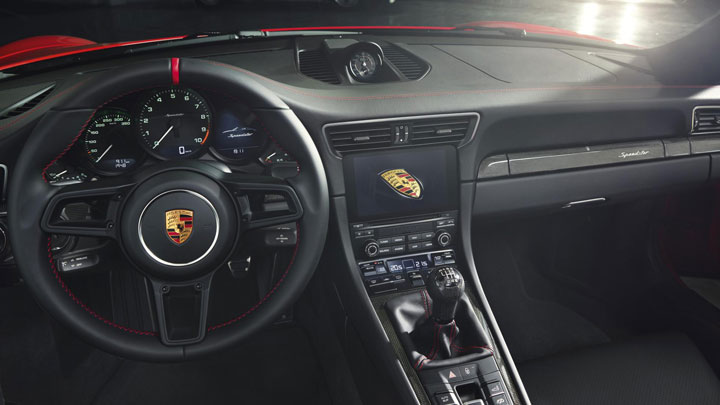 Available only with the six-speed manual gearbox, the 502hp, 469Nm, rear-wheel-drive Speedster does 0-60mph in 3.8 seconds and will reach 309kph. So while power and torque are up slightly on the GT3, the compromises of losing a roof mean performance is down a smidge.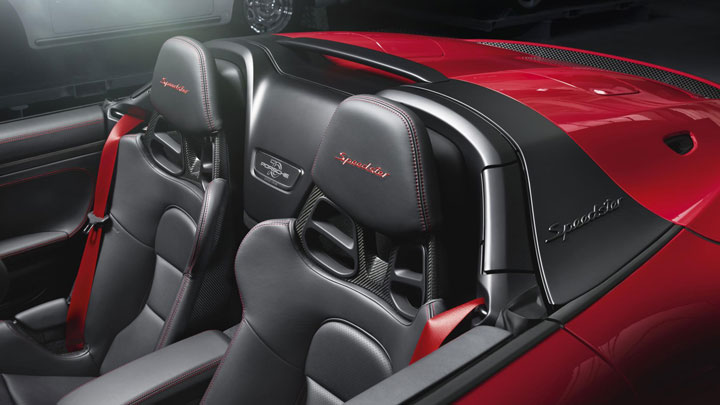 The body is borrowed from the Carrera 4 Cabriolet, modified with shortened window frames, a more steeply-raked windscreen, a carbon-fiber "double-bubble" rear deck, and carbon front wings. There's no air-conditioning (though customers can spec it), standard ceramic brakes, a manually-operated roof (with an electronic latch), and various other carbon panels to supposed to keep things light.
Want? We do. Very much.
NOTE: This article first appeared on TopGear.com. Minor edits have been made.